Snapchat introduces Live video, will broadcast moments of the Olympics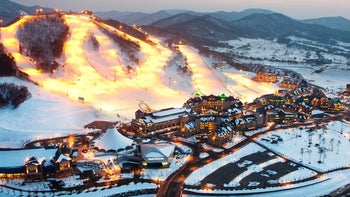 The Winter Olympics are knocking on our screens. Starting tomorrow, the following sixteen days will be filled with the spirit of challenge and competition for spectators from all around the world. Snap knows that as well and it wants to make you a part of the Olympics experience.
On Saturday, Snapchat will introduce its newest feature called 'Live'. Its main goal is to provide coverage of key moments in big events during the Winter Olympics. You'll be able to see chosen highlights, covering the most important moments all in one place. Keep in mind these will last for 24 hours, so you'll have to be fast in checking them.
One key point to be made is that you can't use the 'Live' feature to broadcast yourself. Snap will partner with NBC to broadcast the most important moments of the Games in Pyeongchang, and possibly future events as well.
A preview of the new Live feature, via TechCrunch
That's not all, as NBC will produce two Snapchat exclusive shows – "Pipe Dreams", featuring Olympic snowboarding talents, and "Chasing For Gold", starring Team US athletes. Both shows will be found in the 'Discover' Tab and will run until February 25.
There's even more: users will get special Context Cards which will contain posts of Olympic athletes, cover the Olympics' schedule and leaderboards and overall give you valuable info on everything Olympics-related.
This is not the first time Snapchat will cover the Olympics – in 2016, it covered the Rio Olympics, but only through the Stories feature. It's the first time, though, it will do it through live broadcasting.