Samsung's dual-face models coming to Sprint?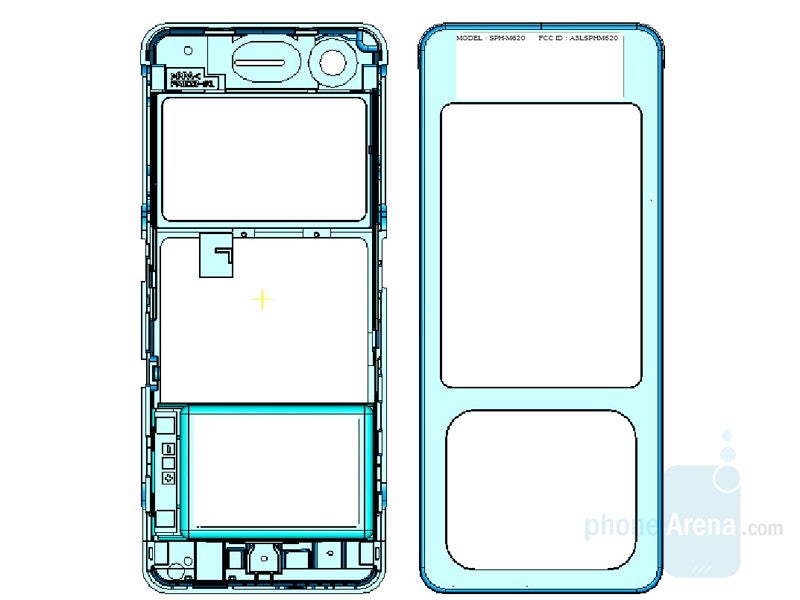 Samsung SPH-M620
The FCC just approved a Samsung phone modeled SPH-M620, which is a dual-band CDMA. S
P
H in Samsung phones means it supports Java (not BREW) and in the US such devices are carried by Sprint PCS. Although there is almost no information about the handset (Samsung has requested FCC to hide the documents with information), a basic diagrams hint us the M620 features dual-face design, similar to the Ultra Music and Ultra Video (F300 and F500) GSM phones, Samsung showcased during the CES. Dual face means that both its front and back sides are usable, with the front housing a multimedia navigator and large display, while the back has smaller display and numeric keypad. It is not sure if the M620 will be based on either the F300 or F500, but if it is based on one of them, we guess that this will be the F500 Ultra Video with its bigger display on the back. We remind you that the F500 features 400MB of internal memory (with slot for memory cards), QVGA main display and DivX video support in 0.42" thick body.
You can check our hands-on experience with the
Samsung SGH-F500 Ultra Video from CES 2007.