Samsung to resume Galaxy Note 7 sales in its home market on October 1
14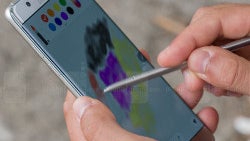 Finally, some good news for Samsung fans anxious to get their hands on the company latest flagship smartphone, the Galaxy Note 7. The South Korean handset maker has just confirmed sales for the phablet will resume in its home turf on October 1.
By then, Samsung hopes to be able to replace more than 80% of the faulty Galaxy Note 7 units through the
exchange program
in South Korea. Aside from putting Galaxy Note 7 sales on hold almost a month ago, Samsung also dropped all TV ads until the exchange program will be successfully completed.
Aside from the sales of the Galaxy Note 7, Samsung announced the it has decided to resume
TV ads in South Korea
beginning September 28. Also, customers who purchase the new, safe Galaxy Note 7 in October will benefit from 50% cut of any repair costs incurred for the display.
Samsung formerly announced a massive Galaxy Note 7 recall and set up exchange programs for customers who purchased the faulty units. Depending on the market and carrier, consumers can either wait for a new Galaxy Note 7 replacement, switch to another Samsung smartphone, or even another brand.
According to Samsung, around 2.5 million Galaxy Note 7 devices have been recalled. No less than 1 million phones were recalled in the United States and 60% of customers have already exchanged their Galaxy Note 7 units in just a couple of days after the replacements arrived in the country.
Europeans are a little bit behind
with 57%, but the good news is most of the customers who purchased the Galaxy Note 7 will remain loyal to the brand despite the issues with the phone's battery cell.
Recommended Stories