Samsung Galaxy Note 7 TV ads on hold until recall process completes, sales resume
5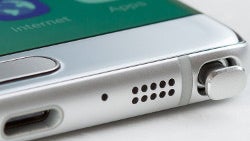 Life for Samsung, one of world's biggest smartphone makers, has been bleak and difficult in the weeks following the launch of the Galaxy Note 7.
The company
issued a recall
for about 2.5 million units that have been sold to date and decided to offer compensation to those who ordered the Galaxy Note 7 in some countries.
The
exchange program
that Samsung put in place to allow customers to switch to another device or get their Galaxy Note 7 replaced with a new one has yet to prove its effectiveness since the bulk of the new phones won't arrive until next week.
In the meantime, the South Korean company halted sales of the Galaxy Note 7 until all customers who bought one get them replaced or switch to a different smartphone.
But that's not the only thing Samsung is doing according to the latest reports. The company has decided to halt all TV ads for the Galaxy Note 7, at least until the sales resume.
The decision seems to affect South Korea only, but it wouldn't surprise anyone if would be introduced in the rest of the countries where the Galaxy Note 7 has been advertised.
A person close to the matter confirmed that the ads Samsung has already paid for will continue to run until the end of their contracts, but TV ads for the Galaxy Note 7 should end no later than this week in South Korea.
Obviously, once the sale embargo for the Galaxy Note 7 lifts, Samsung is likely to resume television advertisements for the flagship smartphone.