Samsung Galaxy Note 7 exchange program in the US is a bit of a mess
99+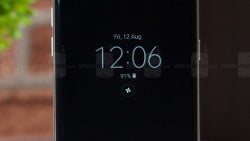 One would think that after so many
official statements
, news written in the media, and official notifications sent by Samsung, carriers and retailers offering the Galaxy Note 7 in the United States already know how to deal with the exchange program.
That couldn't be more wrong. We've been curious to learn how is the exchange program going in the United States, one of the countries where Samsung recalled around 1 million potential faulty Galaxy Note 7 units, so we've taken to
Reddit
, one of the places where customers usually express their (dis)satisfaction about various services.
We sincerely hope that these are just isolated cases, but from what we understand these may be only a fraction of the customers who were refused Galaxy Note 7 replacements for various reasons.
First of all, Samsung
official recalled all Galaxy Note 7 units
in the US a couple of days ago, and
warned customers
who own one to power them down and exchange them as soon as possible.
Secondly, in order to exchange a Samsung Galaxy Note 7 purchased before September 15, you don't need the box or the accessories that you've received with the phone. It's perfectly fine to bring just the device and you should be qualified for a free replacement or a loaner until your new Galaxy Note 7 arrives in stock.
Also, if your Galaxy Note 7 replacement unit hasn't arrived yet, since
Samsung announced
they will be available by September 21 the latest, the carriers or authorized retailers must provide you with another smartphone on loan, a Galaxy J, Galaxy S7 or Galaxy S7 edge.
Last but not least, all carriers in the US have been notified by Samsung that under no circumstance they should allow a customers who came in to the store to exchange the Galaxy Note 7 to return home with the device. They should provide them with a new Galaxy Note 7, a loaner, another smartphone, or a full refund.
Well, here is what some customers who bought the Galaxy Note 7 have to say about their experiences with the
US exchange program
.
I tried to return my Note7 yesterday for a refund or at least exchange it and they said I wouldn't even though it says on their website. I called customer support and they said I should be able to return it, so now I don't know what to do, I called the store again today and told them about it but they still refused, if you're wondering it was a corporate store. - shadowkillz99
I went to get a refund for my Note 7 today at a corporate Verizon store. I don't have my original charger or box. They wanted to charge me $30 for the charger and $10 for the box. I said no. I called executive customer service (212-321-8700) and left a voicemail, and went to Verizon online support chat while I sat in the store. The chat CSR put a note on my account to take the phone itself back and to not bill be for the stuff I was not returning. I walked back up to the counter, told the manager to look at the note on my account, and got a full refund. Went back to my old phone and will be switching carriers when new Note 7s come in. - rikers_evil_twin
Tried to return my Note 7 at Best Buy today. They refused to take it AT ALL without the box and charger. I don't think I even still have the box. - themonkeyaintnodope
Got mine through an online order with Verizon. First I chatted on the website. Was told I needed to call and I couldn't do it online or through chat. So I called and at the voice recognition prompt stated I was calling for a return. Waited on hold for twenty minutes and finally had to drop the call because I had to leave. Called a second time the next day. Waited on hold for thirty minutes and got a representative. They barely even knew there was a recall and told me a different department would handle it. They transferred me and I had to wait another twenty five minutes for a rep. Finally one came on who also barely knew about it. She put me on hold to research and after five minutes came back to say they haven't received replacements yet and to try again next week. 1 hour wasted with no progress. I never got any warnings of the danger or directives to power it down from any of the reps. - MSmith79
I still have my original note. I tried to reserve one in my best buy on the day they announced the official recall and they said I couldn't unless I got a loaner phone from them. Guess I'll have to try my luck and hope one of the stores has extras. Or just wait longer until they do. - tatertotexplosion
The first [T-Mobile] store was so inundated with customers that they couldn't even help me, and just gave me a sim card adapter so I can use my old Galaxy S4 in the meantime. The second store had no intention of giving me a phone because they were confused about the exchange program. The third store I went to said there's a loaner program and they would ship me out a Galaxy S7 by Tuesday, so I'd need to use my Note 7 for another few days until I get the loaner. I went to three stores and I still have my Note 7 in my hand; consumer safety is definitely not the utmost concern here. - silverhawk422
I have the note 7, which, as you know, has been recalled. Twice I went into a carrier store (Sprint) and have been told my only option is to downgrade to another device, with no way to get a safe Note 7 when available, or keep my phone and hope it doesn't explode. I'm furious. I contacted Samsung, who said my carrier options are the only ones available. I'm getting punished for not wanting to hang on to this device. - UWIQLK
I bought mine at a Sam's Club and they never so much as put a notice on their website even. I go there and they say they were told to pull the devices and they don't have new replacements yet and aren't sure when, but to check back in a week. So I went to Sprint directly and they said basically the same thing and I mentioned about a loaner since I received a text to shut the phone off and stop charging and using it. They said they can't do it but a corporate store might, and the nearest is about 3 hours away. All of this despite Sprint's official news item saying they were going to give a temporary, comparable phone until the new Notes arrive. - dlightle
These are just some of the experiences many Galaxy Note 7 owners had while trying to take advantage of Samsung's exchange program.
Naturally, the percentage of people who did not have any issues exchanging their phones might be overwhelmingly positive. However, as long as just one of these exploding Galaxy Note 7 devices is still being used because a carrier refused to exchange it, someone might get injured.
It looks like carriers either don't really care about this issue or tend to minimize the Galaxy Note 7 recall. Or perhaps it's just lack of knowledge that leads to many carrier employees denying Galaxy Note 7 replacement units to those indebted to get one.