Qualcomm upgraded the Snapdragon 810 CPU with LTE Category 9 support, reaching up to 450Mbps downlink speeds
21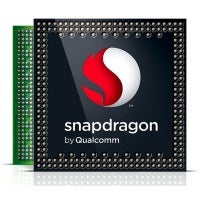 Qualcomm Technologies announced it has added LTE Category 9 network support to its upcoming Snapdragon 810 processor. With this new addition, the SoC's integrated modem can handle download speeds of up to 450 Mbps over three 20MHz LTE carriers. Thus, the Snapdragon 810 is the first Qualcomm flagship product to put together a 64-bit octa-core processor and an LTE-Advanced Cat 9 multimode modem, resulting in a combination of faster downloads, better application performance, and improved battery efficiency. The SoC will be compatible with all major cellular standards and technologies supported by 4G LTE, including GSM/
EDGE
, CDMA1x/EVDO, TD-SCDMA and WCDMA/HSPA+.
Qualcomm explained that Category 9 capabilities have been validated with Snapdragon 810 processor-based device tests conducted with multiple commercial network and test equipment companies, along with an over-the-air demonstration in a commercial network environment. Each test successfully demonstrated the support of 3x Carrier Aggregation with three LTE component carriers, each with a bandwidth of up to 20 MHz, allowing for Category 9 peak data rates of up to 450 Mbps in the downlink.
The Snapdragon 810 will be available to Qualcomm customers in "early 2015", which probably means we can expect it in upcoming flagship smartphones from the first and second quarter of 2015.