Pandora for BlackBerry is updated to include Universal Search Integration with OS 6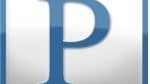 BlackBerry owners who heavily rely on Pandora for all their streaming music needs will undoubtedly download the latest version of the popular app to fix some annoying bugs and bring forth some new features.
Being unloaded in time for the upcoming BlackBerry Style 9670, the Pandora app version 1.1.5 now offers support for the interesting looking new handset and comes packing integration with Universal Search in OS 6.0.
Additionally, it features some big fixes that include display issues happening when Pandora is brought into the foreground, Bookmark Artist not showing the "Bookmark Added" message, and addresses the pop-up context menu coming up in OS 6.0 after selecting menu items with the track-pad.
All in all, the update is now available for downland – so don't wait around to improve your experience just a tiny bit more.
via
CrackBerry
Recommended Stories