Official Samsung Galaxy S III Jelly Bean update leaks, stamped September 3
45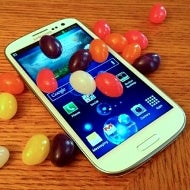 Official Samsung Galaxy S III Jelly Bean update leaked, dated September 3, and carrying the number I9300XXDLI1. There was another
official one leaked before
, but it was dated July, and we can't help but think that the update should start rolling any day now, considering how fresh this last one is.
It is slated to be an OTA update, so you don't have to use the Kies software on your computer, and we can't wait to see what goodies Samsung has in store for TouchWiz on Jelly Bean, whether it will be the same experience as on the Note II, or something different.
Bear in mind that this September 3 Jelly Bean is for te quad-core international version, as getting through the US carrier hoops would require more time for Samsung, but people who already installed it say it has minimal issues as a daily driver. Hit the source link for more details on the installation, if you are interested to try it out.