Nokia begins shipments of its first CDMA2000 1X handsets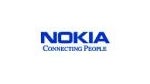 Nokia has begun shipments of the Nokia 6370 wireless phone. This is Nokia's first phone that will work on a new CDMA2000 1X technology. Leap Wireless International is the first wireless carrier to market the Nokia 6370 phone.
"Nokia and Leap have worked together to bring 'comfortable wireless' communications to our Cricket customers for more than two years," said Don McGuire, Leap's vice president of sales and marketing. "We are excited to continue working with Nokia to offer CDMA2000 1X handsets in our 1X markets. By leveraging 1X technology, we can cost effectively increase voice capacity for our flat-rate, all-you-can-talk Cricket service while offering feature-rich state-of-the-art handsets like the Nokia 6370 phone that appeal to our customers."
Nokia 6370 uses the new CDMA2000 1X technology and will offer to the CDMA carriers the opportunity to realize the benefits of their new CDMA2000 1X voice networks. Many new features will be available, including 2-way text messaging and downloadable ring tones, large phonebook holding up to 500 contacts with multiple entry fields and an extensive calendar and to-do list
The Nokia 6370 users will enjoy the great designed and latest technology, allowing them to keep important information in the palm of their hand.
With all the new features the Nokia 6370 users will find easy to use menu structure and keypad layout, which makes learning how to access the new functionality quick and easy. Additionally, users upgrading from Nokia 5100 and 6100 series phones will find that most of their existing accessories, including car kits, charging stands and travel chargers, will also work with the new Nokia 6370 phone
"The Nokia 6370 phone combines Nokia's latest advances in wireless technology with our intuitive user interface to create a product that fulfills the carrier's desire to utilize new networks as well as the end user's need for a powerful, easy-to-use handset," said Soren Petersen, CDMA senior vice president and general manager for Nokia. "We are pleased that Leap will be the first carrier to offer the Nokia 6370 phone to customers of its innovative Cricket service."
Source:
Nokia.com