Man gets arrested for texting porn to a police department's WhatsApp helpline
10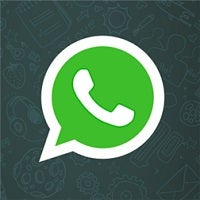 In the United States, services like text-to-911 are just coming online. Though many local police departments also use social media to stay in touch with the community, and people also use that as a means to share concerns or discuss issues.
Earlier this month in India, the Delhi police set up a community helpline using WhatsApp messenger. It has served useful for local residents to report corruption. Not only can people send messages, but also recorded audio or video clips to help address their issues.
Of course, unintended circumstances (or benefits) are always something to be expected when it comes to implementing new ideas. Now, a man has been arrested for allegedly sending porn clips to the police using the helpline.
The man sent one video clip and was advised to not send such material as a courtesy. Instead, the man, Chandan Singh, sent two more. After being arrested, Singh said he was sending the video clips in an effort to get the police department's attention so that they might put a stop to the industry, which, does make a little sense.
No word on what the next step for Singh will be, but the WhatsApp helpline is apparently considered a success and a number of corruption investigations are underway.
source:
BetaBeat