"Lots of competely new" Windows Phone 7 apps out today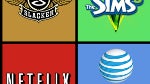 As you all know, today is the big day for the Windows Phone 7-powered devices, as they make their first appearance in the States. According to Robert Scoble, the outspoken ex-Microsoft employee, November 8 is not only a big day hardware-wise, but also in regards to the software side of the new platform.
He didn't say exactly how many apps are to flood the Windows Phone Marketplace, only that there are
"lots of apps"
coming for us. Even more interesting is that he points out that the apps he has seen are
"completely new"
, which promises a lot and this is hopefully only a sign of things to come.
Just to remind you that the Windows Phone Marketplace has already passed the 1400 apps mark and that
12 000 developers
are writing applications for the new OS platform. All this means that when it comes to the number of developers working on apps for Windows Phone 7,
it is set to be leader in 2011.
source:
WP Central
Recommended Stories