If available, would you have picked a version of your current smartphone with two SIM slots for $10 extra?
46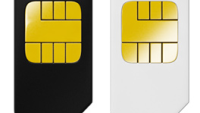 To better address regional differences, smartphone manufacturers often tailor versions of their devices to better suite local markets. Perhaps the best example of this practice is the dual SIM slot — a rarity in the West, but commonplace in the East. Why? Generally speaking, those markets are typically characterized by a poorer general public that often juggles two SIM cards in order to maximize utility — two SIM plans could mean lower bills if properly selected.
But a second SIM slot isn't just an advantage in terms of savings. People with work phones, for example, could benefit from the availability of a secondary slot as they'll have to carry and worry about charging one device less. And even if neither of these reasons mattered to you, having the option to pick an additional card down the road if the need arises can be seen as an advantage.
So say a version of your smartphone was available with two SIM slots, but costs $10 more. Would you prefer it over a standard, single SIM model?