How to install iOS 8 Beta 3 on your Apple device without a developer account
1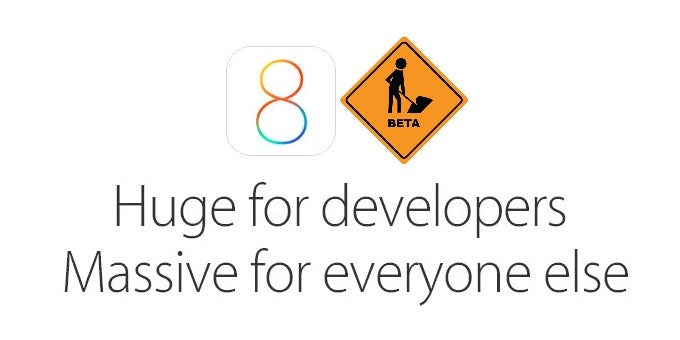 Now that Apple released iOS 8.3 Beta 3 to developers and a limited crowd of public testers, it didn't take long before the firmware was patched to run on non-developer devices and put online for those who care. ipsw files containing the beta software can be downloaded and installed onto compatible Apple devices - iPad 2 and later, iPhone 4S and later, and the iPod Touch 5. We've included links for the firmware for Apple's most recent iOS devices. If yours isn't on the list,
visit this link
and download it.
iOS 8.3 Beta 3 .ipsw download links
After you have the correct .iPSW file, connect your device to your computer via USB, and fire up iTunes. First things first, hit the 'Back Up Now' button and make a quick backup on your computer - it never hurts to have it!

Second, hold 'Shift' on Windows or 'Alt' on a Mac, click the 'Update' button, and point iTunes to the .ipsw file you downloaded earlier. iTunes should install the software without making a fuss about it. If you encounter any problems, try again after updating iTunes to the latest version.

Now, here's an important thing to know. Try not rebooting your device if you can help it. Upon reboot, Apple's servers may re-check whether your Aple ID is a developer account. And since it isn't, you might get brushed off with an activation error, in which case you'll have to downgrade to a firmware version that Apple's still signing.
You can check about that here.
Have fun, everyone! iOS 8 Beta 3 brings some nice additions, including iCloud Drive, Recently Deleted Photos, a tweaked Notification Center, Wi-Fi calling (works on T-Mobile), a Handoff toggle, Shared Photo Albums, and more goodies to check out, so your efforts won't go to waste!