Happy New Year!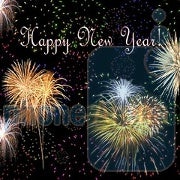 PhoneArena wishes you a Happy New Year! We'd like to say a BIG "THANKS!!!" to all of you, our dear readers, for being the awesome and enthusiastic people that you are! It's not a secret that we owe all of our success this year entirely to you.
And we have even bigger plans for 2012! Of course, you can expect many new features that will make your PhoneArena experience even more engaging and informative. While on the topic of being informative, you shouldn't forget that it'll be CES 2012 time as soon as next week! So, once again we're in for an amazing start of the year.
Now, allow us to leave you in the company of your friends and family, so that you can have an unforgettable New Year's Eve!
HAPPY NEW YEAR, EVERYONE!
PhoneArena Team