Google buys firm to boost image recognition capabilities
4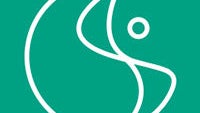 Google's image recognition software is already pretty impressive and can recognize people, places, animals, and even things like food, cars, trees, etc. However, Google apparently doesn't think its software is good enough because it has just announced the purchase of Moodstocks to get more talented engineers to work on image recognition.
Moodstocks, based in France, is known for its image recognition API for smartphones which can recognize objects extremely quickly straight from your phone's camera (as you can see in the video below). Google will reportedly have the engineers from Moodstocks join its research and development site in Paris. In a statement about the acquisition, Moodstocks wrote:
Ever since we started Moodstocks, our dream has been to give eyes to machines by turning cameras into smart sensors able to make sense of their surroundings ... Our focus will be to build great image recognition tools within Google.
Moodstocks said the purchase should be done within a few weeks and it will mean that its current product will be discontinued, but paying customers will be able to continue using it until the end of their subscription.
There's no word on how much Google paid for the company.