Firefox Home heading over to Symbian and BlackBerry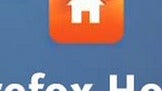 Firefox Home, an application from Mozilla that is made to be a companion to their browser for PCs is on its way to Symbian and Blackberry devices.
The application gives the user access to Mozilla's "cloud" from their mobile device. This will allow users to view multiple things that they may have stored on the PC version of Mozilla Firefox. This can be an open webpage, a bookmark etc.
Here is the full list from Mozilla about the features that Firefox Home is capable of:
• Synchronize passwords to your phone so you don't have to type them in anymore.
• Better integrate with new iOS4 features and other native applications (such as YouTube, Maps, and Mobile Safari etc.)
• Bring other Firefox customizations such as search engine preferences.
• Bring your Firefox Panorama settings and tab groups to your phone.
• Some of our more experimental features will allow you to easily share links, reviews and comments with your friends on
• Twitter, Facebook or other social networks directly from Firefox Home.
• Build the ability to provide feedback and get help with any issues directly from within Firefox Home.
What does everybody think about this? Is Firefox Home an app of interest to all of you BlackBerry and Symbian users? Leave us your thoughts and opinions in the comments below.
Source:
Mozilla
via
Into Mobile