Facebook testing an iOS photo uploader?
3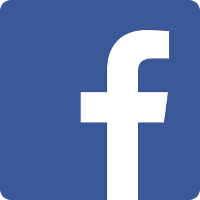 According to a report published on Sunday, Facebook is in the process of testing an iOS photo uploader. Taking a page from Snapchat, the new features will include the ability to preview filters on a photo, overlay text over your picture in any color, or add Facebook's stickers on top of an image.
Facebook for iOS users with the iOS uploader will see a vertical line split their photo, indicating that they can swipe to see how certain filters will change the look of their photo. Filter options include "Vintage" Sepia, Bright "Spring," Golden "Summer," Orange "Fall," Muted "Winter," and "Snow" filters. A magic wand button gives the user access to the filters, text, cropping, tags and stickers.
Considering that
Snapchat supposedly turned down a $3 billion bid from Facebook
late in 2013, Facebook could be seeking revenge by copying some of the messaging app's features. However,
a more up-to-date valuation of Snapchat puts its value in the neighborhood of $10 billion.
That would seem to indicate that Snapchat founder Evan Spiegel made the right move in spurning the social media giant's advances.
source:
TechCrunch