Egyptian court overrules restrictions on SMS marketing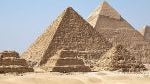 Egypt, following the trend of
mobile censorship
, attempted to censor SMS marketing services. The National Telecommunications Regulatory Authority (NTRA) particularly targeted smaller news services which might distribute potentially subversive information to their recipients.
To execute their censorship, the NTRA told 30 media companies that they would have to obtain special permits to continue their SMS distribution. The permits cost 1,000,000 Egyptian pounds, or the equivalent of US$175,400, which also includes insurance should the services be found guilty of a violation. These small
news services
would either be unable to pay, or be crippled by the expense.
Egyptian rights groups described the move as an effort to limit the expression of independent news services, which would be less likely to support the existing government. With parliamentary
elections
today, the government was trying to quash negative press about their officials up for re-election.
The Administrative Court of Egypt ruled last week in favor of dissenters, saying that the
SMS censorship
was an obviously unjust limitation of free expression. The Egyptian government hasn't yet contested the ruling, but that might be a moot point, considering the election is already upon them.
source:
Monsters and Critics
via
Textually