Google removes SMS spy app from Android Market
5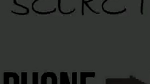 Even though Android is an open system, there are limits to what Google will allow as the developers of the app named Secret SMS Replicator found out. Added to the Android Market Wednesday, the software was removed Thursday after numerous complaints. The app allowed users to read SMS messages not intended for their eyes, by having the message transferred from the host phone to the user's phone secretly.
Citing the Android Market Content Policy, Google quickly kicked the app out the back door. Zak Tanjeloff, CEO of product developer DLP, defended his firm's Frankenstein creation when he told the New York Times, "This app is certainly controversial, but can be helpful to people in relationships where this type of monitoring can be useful," The executive continued, "The app is unique because there is no visible icon or shortcut to access it, so once it's installed, it will continue to monitor without revealing itself."
DLP, also the developer of the Mirror App for the Apple iPhone, says it creates about 100 apps a year for the Apple handset and for Android devices. Tanjeloff said that they decided on submitting the Secret SMS Replicator to the Android Market instead of the App Store because the former would not need to review the submission before having it listed. "We can't build it for the iPhone because it wouldn't make it past the App Store approval process," Mr. Tanjeloff said.
Did Google do the right thing, or should open system mean open system regardless of what software is developed?
source:
NYT