Despite the Note 7 washout, Samsung's shares keep climbing
15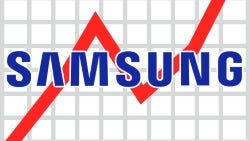 We think we can all agree that 2016 was not Samsung's year. First the
Samsung Galaxy Note 7
started exploding, then the company's washing machines followed suit. Both were recalled at the company's expense, creating a serious dent in Samsung's finances.
However, Samsung Electronics is still a staple name in the industry and investors seem confident that the South Korean giant will bounce back. This was first proven by the company's shares in the middle of December,
when they hit a record high
. Said record has now been broken, with Samsung shares selling for $1.86 million won, or $1,550, a piece when the Korean Exchange closed last night. That's 2.82% higher than the closing price of the previous day.
This climb is probably thanks to recent reports that Samsung's operating income for Q4 2016 will see a serious quarter-over-quarter increase, with some analysts predicting an improvement of up to 68%. Considering Samsung had to deal with the financial aftermaths of the Note 7 fiasco, and still didn't go in the red, we'd have to say that the investors' trust is well earned.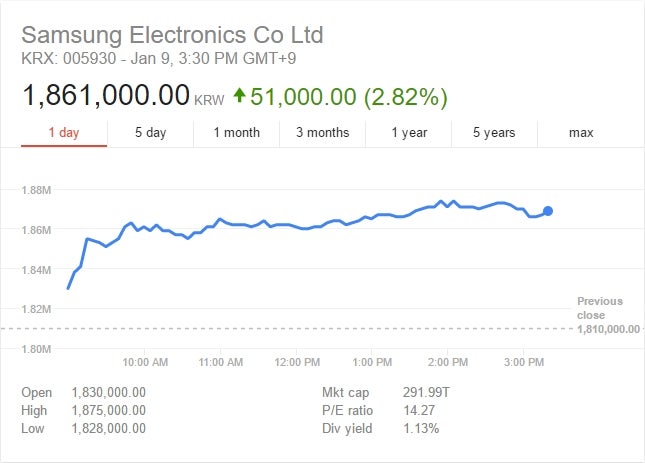 Image by Google
via
SamMobile