BlackBerry 9720 leaks overseas, a BB7-based QWERTY handset probably aimed at emerging markets
13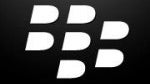 Images of BlackBerry's newest BB7-based device, the 9720, have just been leaked by
ThaiBBClub
and received an immediate grubbing with some photos to show for it.
As to what exactly the thinking behind this new device is, we're quite unsure. If anything, this move seems particularly odd, considering BlackBerry has already outed the budget-unfriendly Q5 in some parts of the globe, a device that also retains much of the hallmark design and more importantly – is based on the newer BB10. If anything, we would've expected something along the lines of a decidedly low-end, BB10-based device and not yet another QWERTY handset running on the largely obsolete BB7.
Regardless, for the more curious of you, head for the gallery and take a peak.