Best smartphones for low-light photography
40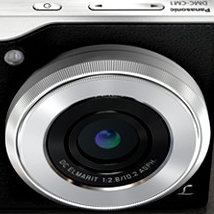 Mobile photography has come a long way since 2000, when the world's first camera phone was introduced (in Japan). Most of today's high-end smartphones produce photos that can make users throw away their compact cameras, as photography is now one of the main focuses of handset makers. Even so, there are still things that need to be seriously improved, and low-light photography is one of them.
Generally speaking, smartphones can't take good photos in low light conditions because their cameras feature small sensors - thus cramming a high number of pixels into a tiny area. That's why DSLR cameras - with their massive sensors - remain the best way to go if you really want high-quality photos day and night. This, however, doesn't mean that some handsets can't take acceptable photos when light isn't abundant - helped by a combination of hardware and software engineering. This being said, here's a selection of the best smartphones to have around when you need to snap photos in low-light environments (in no particular order):
Asus ZenFone 6 and ZenFone 5
The
ZenFone 5
and
ZenFone 6
are both affordable smartphones, but Asus claims its PixelMaster technology allows them to capture great photos in dark environments. The trade-off is that, when shooting in low light mode, the 13 MP camera of the ZenFone 6 produces 3 MP images, while the 8 MP snapper of the ZenFone 5 delivers 2 MP images. We haven't managed to test the ZenFones ourselves yet, but
those who did
seem to conclude that the smartphones do, indeed, take nice low-light photos.
Nokia Lumia 930 / Icon
First available as the
Lumia Icon
in the US (since February), and then as the
Lumia 930
in other parts of the world, what we have here is not Nokia's best camera phone. Even so, the 930 / Icon is better at taking photos in low-light than most smartphones out there, thanks to its 20MP PureView rear camera with a 1/2.5" sensor and Optical Image Stabilization. Mind you, "most smartphones out there" doesn't include the ones on this list.
Nokia Lumia 1020
Although it's older than the 930 / Icon, the
Nokia Lumia 1020
is definitely better when it comes to photography (in every situation). The 1020 features an impressive 41 MP PureView camera with a 1/1.5" sensor and Optical Image Stabilization. You'll have a hard time finding a better low-light performer than the Lumia 1020. This Windows Phone handset is even better at low-light photography than the discontinued
Nokia PureView 808
, which has a larger sensor (1/1.2"), but doesn't feature OIS.
Sony Xperia Z3 and Z3 Compact
Sony's new
Xperia Z3
and
Z3 Compact
have the same rear camera: a 20.7 MP unit with a 1/2.3" sensor and a new G Lens system. There's no Optical Image Stabilization, but Sony managed to
push the ISO speed up to 12800
- a first in the smartphone space. This allows you to take usable 8 MP photos in situations where most handsets would deliver indecipherable results.
It seems that Apple has seriously thought about low-light photography when developing the
iPhone 6 Plus
. The 5.5-inch handset has an 8 MP rear camera with Optical Image Stabilization, and can deliver the best low-light photos ever taken with an iPhone.
Apple iPhone 6 Plus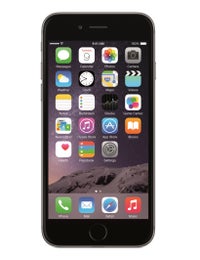 Samsung Galaxy Note 4
No, the
Note 4
isn't out yet, but Samsung said that its 16 MP camera would offer improved photos in low-light conditions. The fact that the camera features Optical Image Stabilization (which is missing from previous Galaxy Note models) will certainly help a lot in this regard, so we're setting our expectations high.
Samsung Galaxy Note4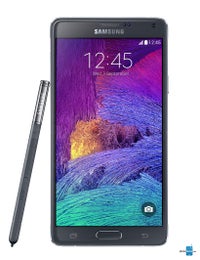 Samsung Galaxy K zoom
The
Galaxy K zoom
is Samsung's latest smartphone-camera hybrid, so it's thicker (16.6 mm) and heavier (200 grams) than a typical smartphone. The K zoom packs a 20.7 MP camera with a 1/2.3" sensor, Xenon flash, OIS, and 10x optical zoom. It takes pretty good photos in low-light environments, though noise is present - so don't expect anything close to what DSLRs can offer.
Samsung Galaxy K zoom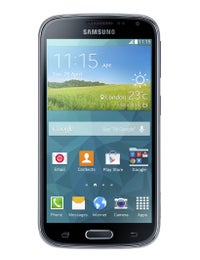 Pansonic Lumix DMC-CM1
Announced earlier this month, the
Pansonic Lumix DMC-CM1
is yet another smartphone-camera hybrid. This one has a 20 MP camera with a 1" sensor - the largest ever for a smartphone. The camera further features a 28mm wide-angle Leica lens, up to 25600 ISO, and the ability to shoot in RAW format. We'll have to wait until November to get our hands on the Pansonic DMC-CM1, but this certainly has the potential to be one of the best smartphones for taking low-light photos - ever.