Best mid-range phones: top 10 Android phones from $300 and under $400 (February 2016)
24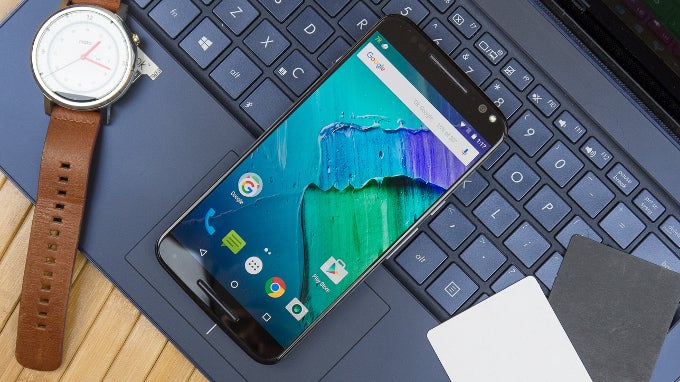 Are you looking for a new smartphone and don't want to spend tons of cash on the latest iPhones and Galaxies? If you don't want
cheap, affordable phones
, but something a step above, read on.
If you are looking for a great mid-range Android phone at a budget of under $400, good news is that there is plenty of great choice right now, in February 2016.
At this price, you get solid phones that only lack some fancy features
At this price, you should want a device that has all the basics checked: good-looking display, camera, performance and battery life should all be there. What should you be prepared to compromise with, though? You might not get the fancy stuff: Quick Charging might not be there on all phones, pressure sensitive displays, video stabilization, premium materials and fingerprint scanners.
For all else, though, these days you get a very solid experience if you pick one of these phones that have made the cut in our selection of the top 10 Android phones from $300 and under $400.
#10: Moto X
Price: $300
The 2014 Moto X has aged fairly well: you can still build and fully customize yours with Moto Maker, and at $300 it is quite the great value for the money.
We love its clean and lean, fast, nearly stock version of Android (with the useful Moto additions like Glance notifications), we love its customization options, we love the metal frame and the camera is a fairly decent performer as well. It has its downsides, though, the screen is far from perfect and so is the battery life, but if you are looking for a 5.2" phone and want customization freedom, this is as good as it gets.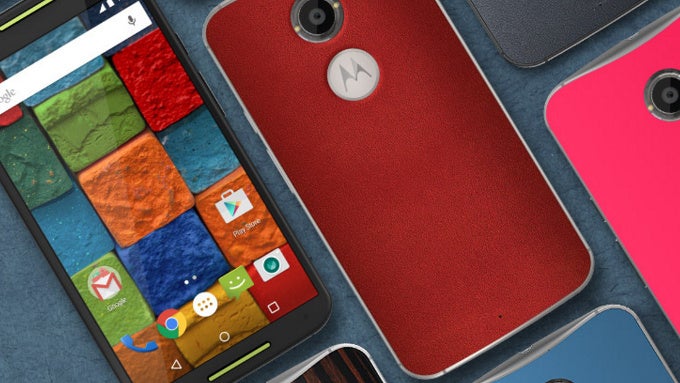 For a short while in late 2014, the Samsung Galaxy Alpha was the star of the show: the first phone to come with 20nm SoC, the Galaxy Alpha arrived with not only the chops, but the sleek visual style that impressed.
At its current price of just $300, it's a good value, and a rare small, extremely compact phone, convenient for single handed use. Just don't expect it to ever get Android 6.0 or any fancy updates, it will probably forever remain on Android Lollipop, but for all else, it's a great phone: good in performance, very good in terms of camera, and above average in terms of battery life.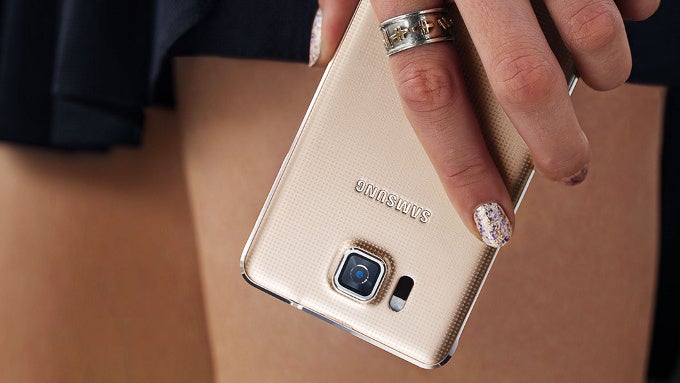 #8: Samsung Galaxy A5 (2016 edition)
The new Galaxy A5 6 (aka 2016 edition) is a thing of beauty: a metal frame sandwiched between two pieces of glass, good looking display, one of the longest lasting batteries we've seen and... a terribly sluggish performance.
Yep, powered by the weak Snapdragon 615, it struggles with the 1080p 5.2" display and lags and stutters way too often. The camera is also middling for the price, far from great. If you care about visual excellence, though, the Galaxy A5 (2016) has it, and it also comes with a fingerprint scanner with support for Samsung Pay.
#7: Xiaomi Mi Note | Pro
The Mi Note is the best phone of one of the fastest growing phone companies in the world that you may have never heard of - Chinese Xiaomi.

Once known for making Apple knock-offs, Xiaomi's flagship phone is an original design that not only looks great, but seems to be the inspiration for others (that's only a theory, but just look at how similar to it the new Galaxy Note looks!). The Mi Note is an exceptional value for the money: it has that sharp visual style, but also a very-well polished MIUI skin with tons of features and a very smooth performance, it has a great camera, and very good battery life. The big issue with it is that it's not officially available in the United States - you can import it for a slight premium, though, to have a phone unlike any others.
#6: Nexus 6
The gigantic, 6-inch Nexus 6 has gone down in price tremendously, and you can now get it for just $350.
It's all about the large display, of course: for many, a 6" display would be an overkill, for others - a joy. Pick your side. For all else, this is a Nexus at its best: pure Android that runs fast, latest version (6.0 Marshmallow) and a promise for quick future updates, Google's blessing, a very good camera and performance. The cons? We are not huge fans of the design, nor the colors of the AMOLED screen which are skewed and terribly oversaturated.
#5: Motorola Droid Maxx 2
The Droid Maxx 2 is neither the prettiest, nor the fastest mid-range phone out there, but if you are looking for the absolute best battery life at that price: it delivers.
In fact, this is among the longest lasting phones we have ever tested! It is available on Verizon Wireless only, and features nice extras like a super bright screen and water-resistant body.
It has its downsides, though: the display colors are a bit too cold, it comes pre-loaded with bloatware and the camera stuggles in low light, but for many, the compromise could be worth it.
#4: OnePlus 2
At its new price of $350, the OnePlus 2 is great value for the money.
The second phone of Chinese start-up OnePlus, the 2 features a metal frame and you can swap the back cover for bamboo, wood or some other exotic material. Apart from looking good, it has a sharp 5.5" 1080p screen with pleasing colors, the solid performance of the Snapdragon 810 system chip, and a very good (a step below excellent) camera.
Good news is that you no longer need to wait for invites: you can buy the phone right away in the United States from the OnePlus website.
#3: Moto X Pure
The Moto X Pure is a sharp-looking big phone: it runs on nearly stock Android 5.1 Lollipop with the promise of very quick update as long as Android 6.0 Marshmallow is out. With a metal frame, the phone feels solid and it has a curved back that makes it lay very comfortably in the hand.
The 5.7-inch Quad HD display looks great, while the Snapdragon 808 chip allows it to run at a fairly zippy pace. The Moto X Pure comes with a 21-megapixel camera that records 4K videos and it's got a 5-megapixel snapper for selfies. It also has a rather average-sized, 3000mAh battery.
What makes it special really is the killer combination of a $400 price, the quality behind the Motorola logo, and the nearly stock Android it runs on.
#2: LG G4
The LG G4 came amidst modest expectations, but it not only lived up to them, but also exceeded what one expected from it. The G4's most impressive feature is its great 16-megapixel main camera with optical image stabilization, and - hands down - the best, most convenient manual shooting mode of any smartphone out there.

As a bonus, the LG G4 is a 5.5-inch device with a thin side bezel and a nice size for its 5.5" screen. It comes in plastic and a slightly more expensive leather version, and you should get the leather one - it's a much smoother, premium feel for the device you will carry every day in your pocket. And finally: the annoying lag from the LG UI in the G3 is practically non-existent on the G4, which feels refreshingly quick.
#1: Nexus 5X
The Nexus 5X is the best mid-range phone at its price, period.
A solid number one, it grabbed our hearts with its latest Android 6.0 Marshmallow (with the guarantee for quick future updates), it also features the neat USB Type C connector that plugs in both ways and has a fast and accurate fingerprint reader. It brings a hugely improved camera also: it is the first phone to ship with the new 12-megapixel Sony IMX377 image sensor, one of the largest ever on an Android phone that captures outstanding images even in dim light. Best of all, the Nexus 5X price now stands at just $280 - $300, an absolute steal.