The best iPhone to buy in 2021 (updated August)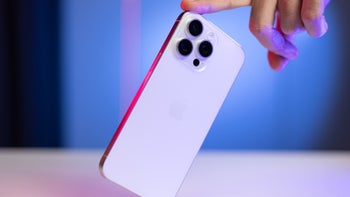 Gone are the days when you only had two iPhone models to pick from. Are you in the market for an iPhone? You have to choose between eight different devices!
Who, what? Which iPhone is best for who? Well, let's weed through the tightly-spaced out price tiers and see which iPhones are actually the ones worth looking at.
Which is the best iPhone to buy?
iPhone 13
- the balancing act between size, features, and price
iPhone 13 mini
- super-small, just as powerful, for users that want the compact experience
iPhone 12
- a modern iPhone at a slight discount
iPhone 11
- cheapest iPhone with all-screen design and Face ID
iPhone 13 Pro Max
Aside from being the biggest iPhone for the phablet lovers out there, the iPhone 13 Pro Max also offers the best battery life. It's truly a power user's iPhone and has the processor and camera performance to carry that statement. Not to mention the new 120 Hz ProMotion screen, which was finally brought to the iPhone 13 Pro line.
It's a hefty investment, for sure, but certainly offers the top-tier Apple experience. It starts at $1,100 for the base model, which has 128 GB storage, and that's a bit harsh.
Read more: iPhone 13 Pro Max review
Ever since the
iPhone 11
line, Apple advertises the one non-Pro model as "The iPhone" for the current year. So, in the 2021 / 2022 season, "The iPhone" is the iPhone 13 — powered by the same Apple A15 that's in the Pro line, and geared up with the same big sensor and sensor-shift stabilization that we saw on the
iPhone 12 Pro Max
last year.
The iPhone 13 brings a lot of tiny, but meaningful upgrades — a minor performance bump, a nice battery boost, a few camera improvements. And then the big upgrade — the base model iPhone 13 now starts at 128 GB instead of 64 GB.
With all its parts combined, the iPhone 13 is a very solid phone for a slightly over-the-top price of $799 (or $829 if you buy unlocked). We would've liked to see a high refresh rate screen for that money, but that aside it's a good investment. It's that bump in storage that makes it feel like a more future-proof buy, as opposed to going for an iPhone 12 right now.
iPhone 13 mini
There is still a number of fans of compact smartphones out there and — honestly — they don't have a whole lot of choice. Thankfully, Apple is one of the few phone makers that has them covered — the iPhone 13 mini cuts no corners. It's straight up a smaller version of the iPhone 13 — the screen is OLED, the huge camera sensor is here, the processor is the same A15 Bionic. Well, it does have a smaller battery due to size being a constraint. The iPhone 13 mini is not a dream phone for powerusers, but it's definitely meant for those that want a handset, which barely gets in the way.
The iPhone XR is the cheapest iPhone with an all-screen design and Face ID (a.k.a. the iPhone X design) you can get right now. It starts at $499 and it does cut some corners. Its screen is an LCD panel and it has slightly thicker bezels. There's only one camera on the back — no ultra-wide, no telephoto. And it's powered by an Apple A12 Bionic chip, which will be turning 3 years old this year. Still, it's a pretty competent phone with a very capable camera and full access to the Apple ecosystem.
iPhone SE (2020)
The iPhone SE (2020) was pretty hot when it first dropped — it's powered by the Apple A13 Bionic, yet it's small, light, and pretty cheap. Well, by iPhone standards.
It does have a few drawbacks — its design echoes the looks of the iPhone 6, so its thick bezels and huge chin and forehead make it look long in the tooth. Its small 4.7-inch screen is an LCD panel, and its battery just can't drive that super-powerful A13 for very long.
But, for an iPhone on a budget, as a backup, or for someone who isn't glued to their smartphone, it's a good buy.
Read more: iPhone SE (2020) review