Best extra-large smartphones under $300
27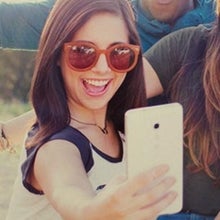 Just a few years ago, handsets with displays larger than 5 inches were definitely
phablets
, and few were crazy enough to include them in the smartphone category. However, as Bob Dylan said half a century ago: "times they are a-changing". Thus, manufacturers are now releasing smartphones that sport displays measuring about 6 inches, or even more. While some of these giant smartphones are pretty expensive, there are also models that don't cost more than $300 (unlocked). If you want to know which are the best among them, read on!
As you're probably expecting, almost all the devices presented below are running Android. All feature screens of at least 5.5-inches (while the pixel resolution obviously varies), and are made by well-known companies.
1. Huawei Ascend Mate 2 4G
Huawei's
Ascend Mate 2 4G
is the newest extra-large smartphone on our list. It's available in the US for just $299.99, and, while it's not a high-end device, it may be your best choice if you're looking for a big, yet affordable handset. The Ascend Mate 2 features multi-band LTE connectivity, a 6.1-inch IPS display with 720 x 1,280 pixels, quad-core Snapdragon 400 processor clocked at 1.6GHz, 2GB of RAM, 16GB of expandable memory, and a long-lasting 3,900 mAh battery. A 13MP rear camera and a 5MP front-facing camera complete the specs list. The only downside of the Ascend Mate 2 is that it runs Android 4.3 Jelly Bean, but we assume it will be updated to KitKat soon.
Huawei Ascend Mate 2 4G Review
.
2. Nokia Lumia 1320
Announced in October 2013, the
Lumia 1320
is available to buy since January this year, and is one of the largest Windows Phone devices ever (as it sports a 6-inch IPS display with 720 x 1,280 pixels). The 1320 costs around $280 at Amazon and other retailers, and $230 at Cricket Wireless. That kind of money will get you a dual-core 1.7GHz Snapdragon S4 processor, 5MP rear camera, 1GB of RAM, 8GB of expandable internal memory, and a big 3,400 mAh battery. Needless to say, the Lumia 1320 is upgradeable to Windows Phone 8.1, which comes with Cortana and lots of other new features.
Nokia Lumia 1320 Review
.
3. OnePlus One
Yes, we know, it's not quite easy to buy a
OnePlus One
. However, if you do manage to order this CyanogenMod-based smartphone, you'll get a ton of high-end features, including: a 5.5-inch 1080p display, 13MP rear camera with dual LED flash, 5MP front-facing camera, quad-core 2.5GHz Snapdragon 801 processor, and 3GB of RAM. The 16GB version of the OnePlus One costs just $299.
OnePlus One Review
.
4. ZTE Max
While it's available only via Boost Mobile, the
ZTE Max
is sold off-contract, thus anyone in the US could buy it. Offered for $299.99, the Max is pretty large, as its name suggests, offering a 5.7-inch 720p display. Other features include LTE, 8MP rear camera, dual-core 1.2GHz Snapdragon S4 CPU, 1GB of RAM, 8GB of internal memory, and microSD card support. The handset runs Android Jelly Bean.
The
Lenovo S930
can be bought in the US via Amazon, and costs around $230. It's a 6-inch (720p) smartphone that runs Android Jelly Bean and supports two SIM cards. Other than that, you're getting an 8MP rear camera, 1.6MP front-facing camera, quad-core 1.3GHz MediaTek processor, 1GB of RAM, and 8GB of expandable internal memory.
6. Xiaomi Redmi Note
Priced at about $170 (or even less, depending on market), Xiaomi's
Redmi Note
offers plenty of features for the money: 5.5-inch 720p display, octa-core 1.4GHz MediaTek processor, 5MP front-facing camera, 13MP rear camera, 1GB of RAM, and 8GB of expandable memory. The problem is that this handset is currently available only in Asia.
7. Asus ZenFone 6
Like Xiaomi's Redmi Note, the
ZenFone 6
is available only in Asia at the moment. It cots a bit over $200, and is one of the few extra-large smartphones powered by an Intel processor (a dual-core 2GHz Atom Z2580). Running Android 4.3 Jelly Bean, the Asus ZenFone 6 comes with a 6-inch 720p display, 1GB of RAM, 8GB of expandable storage space, and a 13MP rear camera.
Asus ZenFone 6 hands-on
.
If you think there are other sub-$300 giant smartphones worthy of mention, let us know in the comments!