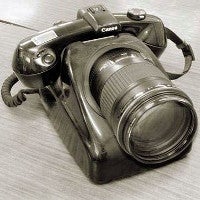 It should be no news by now: smartphones have been stealing market share away from traditional point-and-shooters, as the general public has quickly realized their undeniable advantage. In the past, one needed the foresight to bring a camera along for any photography to take place, whereas we all now simply reach out for our pockets. What's more, while this added comfort has long come at the expense of quality, these days are honestly starting to sound like ancient history.
Today, flagship models from brands around the globe tout camera modules that have bridged the quality gap to a great extent. And though there's still no comparing your smartphone's camera to your DSLR, it's safe to say that an overwhelming majority of people prefers not to lug around such a heavy piece of machinery in their everyday wanderings. Instead, we rely on our smartphone for the type of spur-of-the-moment shots that you'd just hate to miss. That's precisely why pretty much every manufacturer worth his salt is investing heavily into the imaging department -- a great phone camera is a universally sought-after feature.
So which smartphones are best suited to be tagged camera phones? There are a few, but the club is as exclusive as these get. Check out its roster right below.
* Note: Devices are listed in alphabetical order.