Best Android phones to get this spring
99+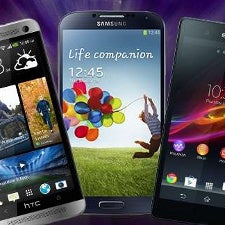 Spring is in full bloom and as everything starts to get green and cheerful, you may look at your old phone and think it's about time to bring change into your life. Luckily, this is one of the best times to get a new device.
Some of the biggest phone manufacturer have just released their brand new 2013 flagship devices, and it just so happens that all of them run on Android. Apple's iPhone traditionally gets a refresh much later in the year, and the same goes for Windows Phone.
And while previously picking between say iOS or Android was a choice between style and geekery, Google's ecosystem has evolved so much in the past 12 months that it's perfectly safe to say that you can get gorgeous devices on it.
We have listed our top five picks for new devices that are already available or coming in just a couple of days. Take a look at them, and let us know - which one would you get?