BBM sees an increase in monthly active users
10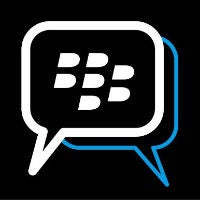 BlackBerry announced its latest quarterly
earnings report
today, and overall it was something of a mixed bag. The company was able to slow the bleeding, but also saw a drop in revenue. But, there was an unequivocal bright spot in the report: BlackBerry Messenger. It seems as though the decision to release BBM on Android and iOS was a good idea, because the service has seen an increase in active monthly users.
As part of the earnings report, BlackBerry announced that BBM now has 115 million registered users and 85 million monthly active users. This is solid news, because last quarter, BlackBerry said that the service had about 80 million monthly active users. 5 million users in a quarter is a net positive, especially when it comes to a social product like this, because as more people use the product, more will be attracted to it.
There is also the added benefit of making the service more attractive to potential buyers. While BlackBerry itself is no longer on the market, there are still rumors that it is looking to sell off BBM in order to focus more on its
BlackBerry Enterprise Server
software, which new CEO John Chen plans to make the centerpiece of his comeback plan for BlackBerry.
source: BlackBerry