BlackBerry balances the books: losses go 1000% down, but revenue drops below $1 billion
22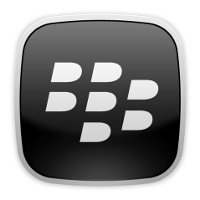 The hard times for BlackBerry continue, yet there seems to be light at the end of the tunnel. The still-struggling Canadian manufacturer just released its financial report for the last quarter of the fiscal year that ended March 1, 2014. Surprisingly, things are not as bad as it was expected.
The Waterloo-based manufacturer reported that its overall revenue for Q4 dropped 18% and was slightly below the psychological barrier of $1 billion - BlackBerry's earnings fell to $976 million, an enormous 64% drop in comparison with the last quarter of the fiscal 2013. Device sales account for about $361 million of BlackBerry's revenue during this period, while roughly $546 million were generated thanks to the company's numerous services. The remainder of $69 million was accumulated by BlackBerry's software products, such as the BES software package and BBM messenger.
The former giant revealed that it has sold just about 3.4 million smartphones in Q4 of the fiscal 2014 and roughly 63% of these (about 2.3 million) were BlackBerry 7 devices. Just as we told you several months ago, BlackBerry sold 4.3 million smartphones the previous quarter, 3.2 million of which were running BB OS 7. This is a clear sign that the newer BlackBerry 10 devices are still not very well accepted among users.
Turning our heads to the losses department, BlackBerry has a big surprise in tow for us! It seems that John Chen somewhat succeeded in stopping the company's downward drop, as BlackBerry's losses for the period are shy of $423 million, or $0.8 per single share. Fortunately, this is significantly less than the
catastrophic loss of $4.4 billion reported for the previous quarter
.
"I am very pleased with our progress and execution in fiscal Q4 against the strategy we laid out three months ago. We have significantly streamlined operations, allowing us to reach our expense reduction target one quarter ahead of schedule,"
stated BlackBerry CEO John Chen.
"BlackBerry is on sounder financial footing today with a path to returning to growth and profitability."
The financial report reveals that the company hopes to break even by the end of 2015. Hopefully, John Chen will succeed in his challenging goal of bringing BlackBerry back on its feet. Maybe
one of the rumored BlackBerry devices will aid him
?
BlackBerry financial report for Q4 fiscal 2014 and fiscal 2014 as a whole

source:
BlackBerry
via
TechCrunch