Apple confirms battery bug, seeds fix in iOS 5.0.1 to devs
56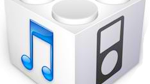 Apple has not only admitted that there is are multiple bugs affecting battery life in iOS 5 devices, but it has solid fixes in the works that should be released "in a few weeks." Apple began the day with a spokesman reportedly telling The Loop that a "small number" of users have been reporting battery life issues in iOS 5 devices, and that Apple has found "a few bugs" that are causing the problem.
This is a pretty nice bit of honesty from Apple, and to top it off, the company has begun seeding developers with a beta version of iOS 5.0.1. The update includes the bug fixes for battery life issues, as well as bugs with "Documents in the Cloud". The update will also be taking the multitasking gestures that iPad 2 users have been enjoying and adding them to the original iPad's gesture repertoire. And, if we have any Aussies in out readership, you'll be pleased to know that the update will improve recognition of your version of English in dictation.
The update also has some undisclosed security fixes. The Apple spokesman also told The Loop that the bug fixes for battery life should be coming "in a few weeks", so we assume that's when we'll see the final version of iOS 5.0.1 roll out to users. Even better is this will be the first time users get to use the snazzy new OTA updates available in iOS 5.