Apple Watch Thanksgiving activity challenge will kick off soon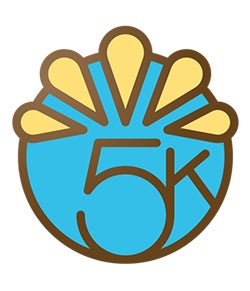 If you've grown tired of earning fake trophies in video games, Apple has an alternative: collect fake badges on the Apple Watch! Ah, well, at least you need to get moving and exercising to earn a digital medal on your smartwatch, but that's a different story.
We had the
Apple Watch Veterans Day challenge
earlier this month (November 11th), which earned you an exclusive 3D activity badge and iMessage sticker, and the Thanksgiving challenge is just around the corner. The event will kick off on November 23rd, but only in the US.
To earn the 5K activity badge, Apple Watch owners will have to complete a 3 mile (5 kilometer) walking, running or wheelchair workout on Thursday, November 23rd. In order to account for your activity, you'll either have to rely on the stock Apple Watch app or on a third-party offering that uses Apple's HealthKit framework to record exercise.