AT&T broadband cards get some nice new options
1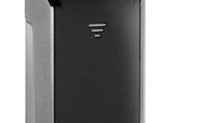 AT&T unveiled a few new mobile broadband devices that feature some firsts for the network. Read on for all of the HSPA+ and LTE goodness.
The meanest out of the new devices is the mobile broadband USB card manufactured by LG. Dubbed the Adrenaline; it is the first device that AT&T will soon offer that can connect to the HSPA+ network for faster speeds. Even more impressively, it is upgradable to LTE when AT&T begins their 4G rollout sometime next year. On a side note, this device can house a microSD card up to 32 GB.
The second USB card is produced by Sierra Wireless and is named the Shockwave. It is also capable of HSPA+ connectivity. This one will not be compatible with LTE, but it will be cheaper with a contract. It won't cost a dime, while the 4G bad boy will be priced at $49.99.
Additionally, AT&T will begin to offer a broadband card on a no-contract plan. That device will be manufactured by Huawei and will run on the current 3G network. The Adrenaline will hit the shelves on October 17th, while the Shockwave and Huawei's no-contract device still have not been given an officially release date.
source:
Engadget