AT&T Wireless Introduces mMode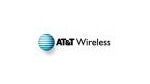 AT&T Wireless today introduced a major new consumer offer, mMode, which gives people easy, fast access to a variety of communication, information, and entertainment services from the keypad of their wireless phone.
The new offer is available today to millions of people in more than a dozen markets throughout the United States. Additional cities will be added throughout the year, the company said.
For as little as $2.99 a month plus usage charges, mMode gives AT&T Wireless customers dozens of ways to stay connected to the people and things they care about. With mMode they can e-mail friends, check the latest news or sports scores, get driving directions, see if their flight is on time, or play a Kung Fu game, among many other possibilities.
"We have created mMode to show consumers they can do a lot more with wireless phones than just talk," said Andre Dahan, president of AT&T Wireless' mobile multimedia services unit. "Intuitively easy to use, attractively priced, and fun, mMode lets consumers live a mobile life - an mLife - on their own terms."
mLife is the theme of the major brand advertising and marketing program that AT&T Wireless launched during Super Bowl XXXVI. With it, the company made a bold break from the industry's obsession with plans, prices, promotions, and patter about esoteric technology issues, and reaffirmed the real power of wireless communication. That power is the ability of wireless to keep human beings connected -- to the people, information, and things that are important to them - while letting them be free of the limitations inherent in wired communication, the company said.
Referring to the term "mobile," mLife also invites each person to invest it with his or her own meanings - for example, "multifaceted," "managed," and "modern." Those meanings will vary depending on how people live and prefer to communicate, the company noted.
"With mMode we are delivering on the promise of mLife to help people stay connected yet free," Dahan said. "The real strength of our new offer is its ability to let people do so with unprecedented ease and simplicity. Communication activities consumers want to perform, information they want to retrieve, or games they want to play are just a few keystrokes away. And it will be easy for people to find exactly what they want with mMode. They will not get lost in cyberspace."
The mMode experience is organized into three broad functions -- "connect," "manage," and "entertain" -- that make it easy for people to find and do what they want. "Connect" includes such communications-intensive activities as instant messaging and email. "Manage" delivers capabilities that help people run their lives more efficiently - for example, updating a calendar, looking up a phone number, or finding an ATM, among many other possibilities. "Entertain"opens up a world of fun - for example, playing games, looking up sports scores, or finding a good restaurant, to name just three examples.
"Today's announcement is just the initial step for mMode. In the months ahead, we expect to offer an expanded selection of email and instant messaging services from leading providers, a wider selection of content choices, and a suite of advanced services including digital photo messaging, and new services that enable people in self-selected communities of AT&T Wireless customers to locate and communicate with each other," Dahan said.
Pricing and Availability
Based on the amount of data they expect to use, consumers can choose from three different mMode packages: Mini, Mega, or Max. Each is available for a monthly fee plus usage charges.
Mini Mega Max
Monthly Service Charge $2.99 $7.99 $12.49
Megabytes (MB) Included None One Two
Out-of-Plan Charge(additional data per kb in home Coverage Area 2 Cents 1 Cent 1 Cent
To help customers determine the best mMode plan to meet their individual needs, AT&T Wireless has designed a simple-to-use tool available at www.attwireless.com/mmode or at any AT&T Wireless store selling the new service.
Consumers buy one of the mMode packages in conjunction with a GSM™/GPRS-compatible handset and any AT&T Wireless GSM voice calling plan. GSM (Global System for Mobile Communications) is the most widespread digital cellular network used throughout the world. GPRS (General Packet Radio Service) is a GSM data transmission technique that transmits and receives data in packets, making very efficient use of available radio spectrum.
mMode is available now in the markets where AT&T Wireless has upgraded to its GSM/GPRS network: Chicago; Dallas; Detroit; Indianapolis; Seattle; Las Vegas; Phoenix; Portland, Ore.; Kansas City, Mo.; Miami/Fort Lauderdale; Orlando, Fla.; Tampa/St. Petersburg, Fla; and West Palm Beach, Fla. The company also plans to offer mMode in San Diego later this month. Additional cities will be added throughout the year.
Hip, New mMode-Capable Phones
Consumers can use mMode on several new phones from AT&T Wireless. They include:
Sony Ericsson T68 ($199.99): the first GSM/GPRS phone in the United States to feature a color screen and Bluetooth™ wireless technology and joystick navigation. Available accessories include a Bluetooth wireless headset, and soon, a digital camera and MP3 attachments.
Nokia 8390 ($199.99): a new GSM/GPRS phone with changeable fashion covers, voice dialing and a personal memo recorder.
Motorola Timeport™ Model P7382I ($79.99): a GSM/GPRS wireless phone that provides customers with voice dialing and personal memo recorder.
In addition, mMode will soon be available on the Siemens S46 mobile phone ($199.99). This is the world's first multi-band GSM/GPRS/TDMA handset, and can be used in many countries around the world.
Additional information about mMode can be found at www.attwireless.com/mmode. Information for the developer community is located at www.attwireless.com/developer. An online press kit is at www.attwireless.com/press.