OnePlus 8T vs Pixel 5
4
We may earn a commission if you make a purchase from the links on this page.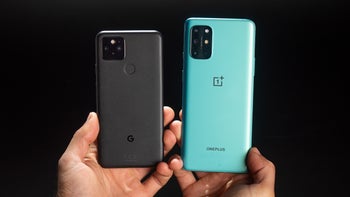 The
OnePlus 8T is now among us
and, as usual, it's a challenger for the
best Android phone
of the year. But it has some tough competition. The recently-released
Galaxy S20 FE
is a great value and the "older"
OnePlus 8 Pro
is better in some regards as well. But when it comes to experiencing Android to its fullest, we can't help but get Google's Pixels involved.
This year, the
Pixel 5
comes with a reduced price, making it even cheaper than the
OnePlus 8T
, which in the US starts at $749. So, the two devices start at pretty even odds. But there are plenty of differences between them.
And while we are taking the
OnePlus 8T
through its paces, in preparation for its full review, here, we'll set the stage for the comparison between two of the most Android-enthusiast-friendly phones that we'll see this year: the OnePlus 8T and the
Pixel 5
.
OnePlus 8T vs Pixel 5: design comparison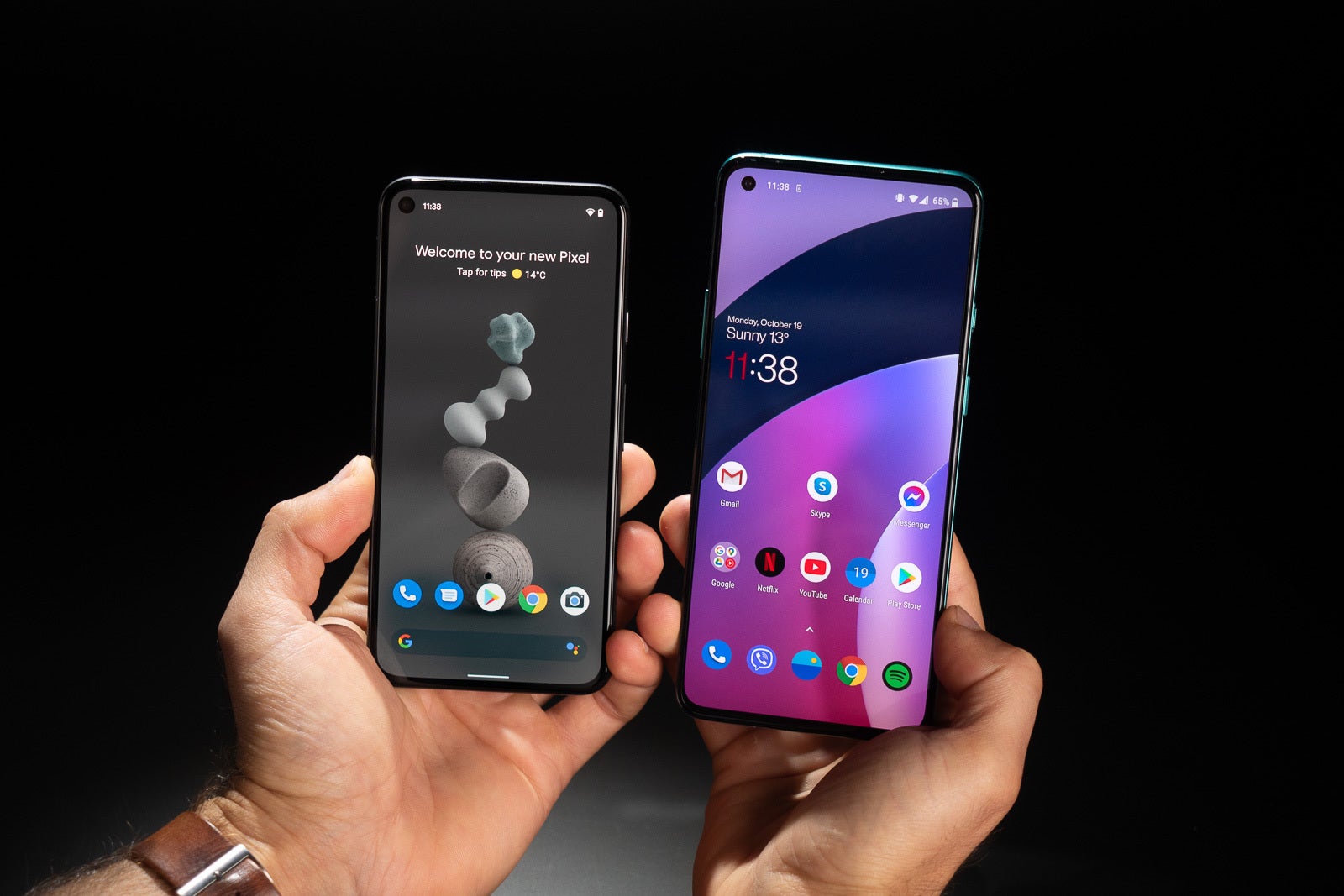 At the front, the two phones look somewhat similar. Flat, OLED displays with a hole-punch camera in the corner, rounded corners, the usual stuff. But there's no mistaking one for the other as the size difference is immense.
Even though the 8T uses the smaller form-factor of the original OnePlus 8 rather than the 8 Pro, it's still significantly larger than the Pixel 5. Of course, this year there's no Pixel 5 XL, so the only way to go bigger with a Pixel is to choose the Pixel 4a 5G. But back to the phones at hand.
The size of each phone can be seen as a reflection of its purpose.
Google
goes for a more casual-centered device that's mostly used for browsing, texting, taking pictures, watching videos. You don't need a super-tall aspect ratio for those things.
The OnePlus 8T, on the other hand, has a powerhouse of a chip that's great for mobile gaming. With the extra screen real estate, you have more space for your fingers to operate the controls without getting in the way too much.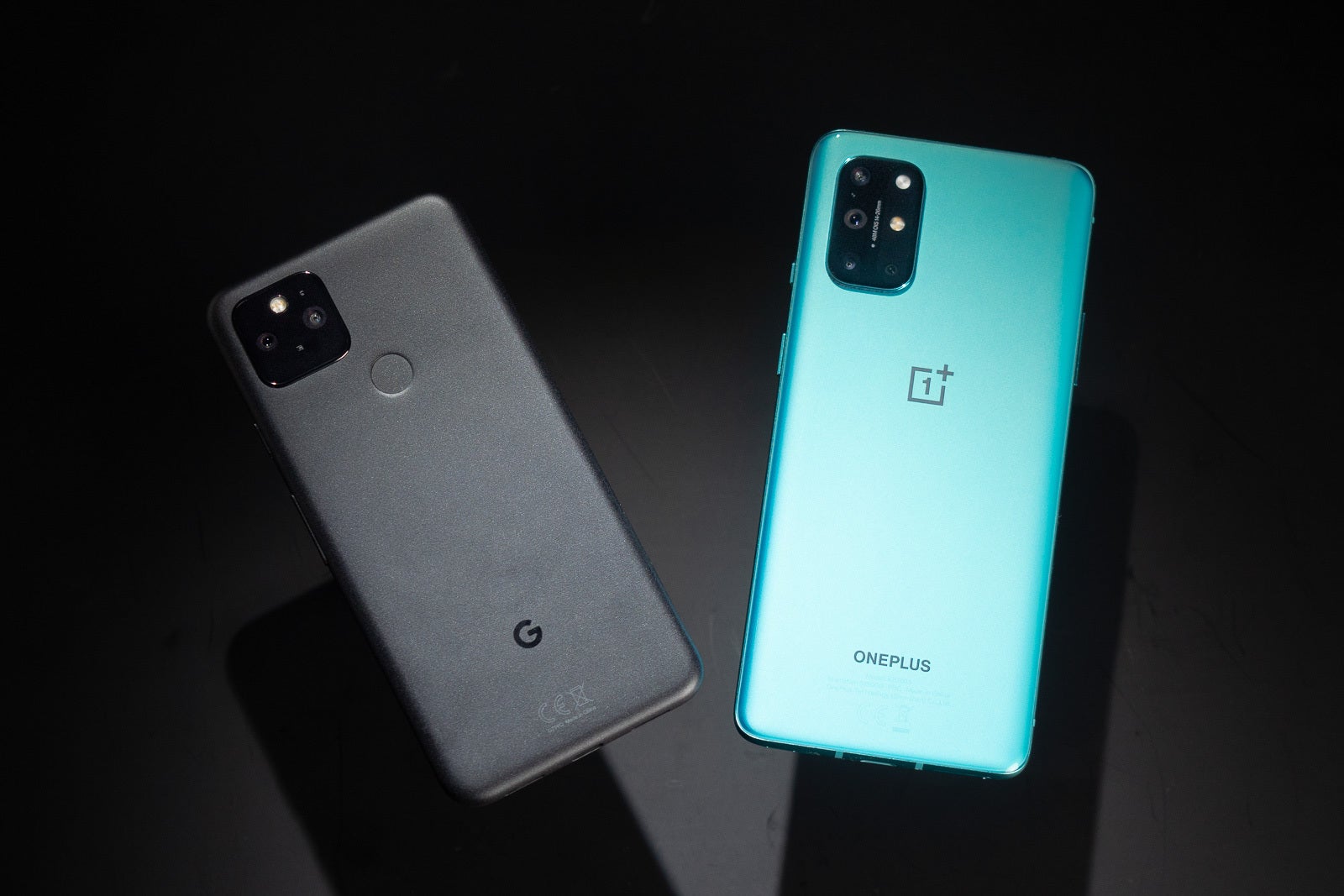 On the back, the OnePlus 8T has a glass panel with a matte finish while the Pixel 5 sports an aluminum body that's more utilitarian than fancy. The 8T is slimmer, although its camera bump protrudes slightly more than that of the Pixel 5. Speaking of camera bumps, they're both kind of boring looking, nothing really noteworthy about them. We'll get more into the cameras themselves later.
OnePlus 8T vs Pixel 5: specs comparison
When we get to the internals of these two phones, the differences become even greater. If you're looking purely at the specs sheets of the OnePlus 8T and the Pixel 5, you wouldn't guess that they're priced only $50 apart. Why is that? Well, see for yourself:
HDR support, Scratch-resistant glass, Ambient light sensor, Proximity sensor
Scratch-resistant glass, Ambient light sensor, Proximity sensor
Qualcomm Snapdragon 765G SM7250-AB (7 nm)
Qualcomm Snapdragon 865 SM8250-AB (7 nm)
Octa-core, 2400 MHz, Kryo 475, 64-bit
Octa-core, 2840 MHz, Kryo 585, 64-bit
128GB, not expandable
256GB, not expandable
Android (12, 11)
Android (11), Oxygen OS UI
USB Power Delivery
OnePlus Warp Charge
n1, n2, n3, n5, n7, n8, n12, n28, n41, n66, n71, n77, n78, n258, n260, n261, Sub-6, mmWave
n1, n2, n3, n5, n25, n41, n66, n71, SA, NSA
The OnePlus 8T wins in pretty much every category. It has a higher-refresh-rate display, much faster system chip, 50% more memory, twice the storage (which is also faster), bigger battery and faster charging. It's like the two phones are from completely different price categories, yet they aren't. Which speaks volumes for both devices.
OnePlus
deserves a pat on the back, while Google, well... a stern look? A disappointed look? We're not even sure anymore.
And yes, to be fair, the Pixel 5 does have wireless charging and an IP68 water-resistance rating. But really, compared to all the extra stuff you get with the OnePlus 8T, that's a Pyrrhic victory.
It's also true that most people don't use these powerful chips to their fullest. But if you're planning to hold on to your phone for a few years, the extra performance will come handy sooner or later, even for your everyday tasks.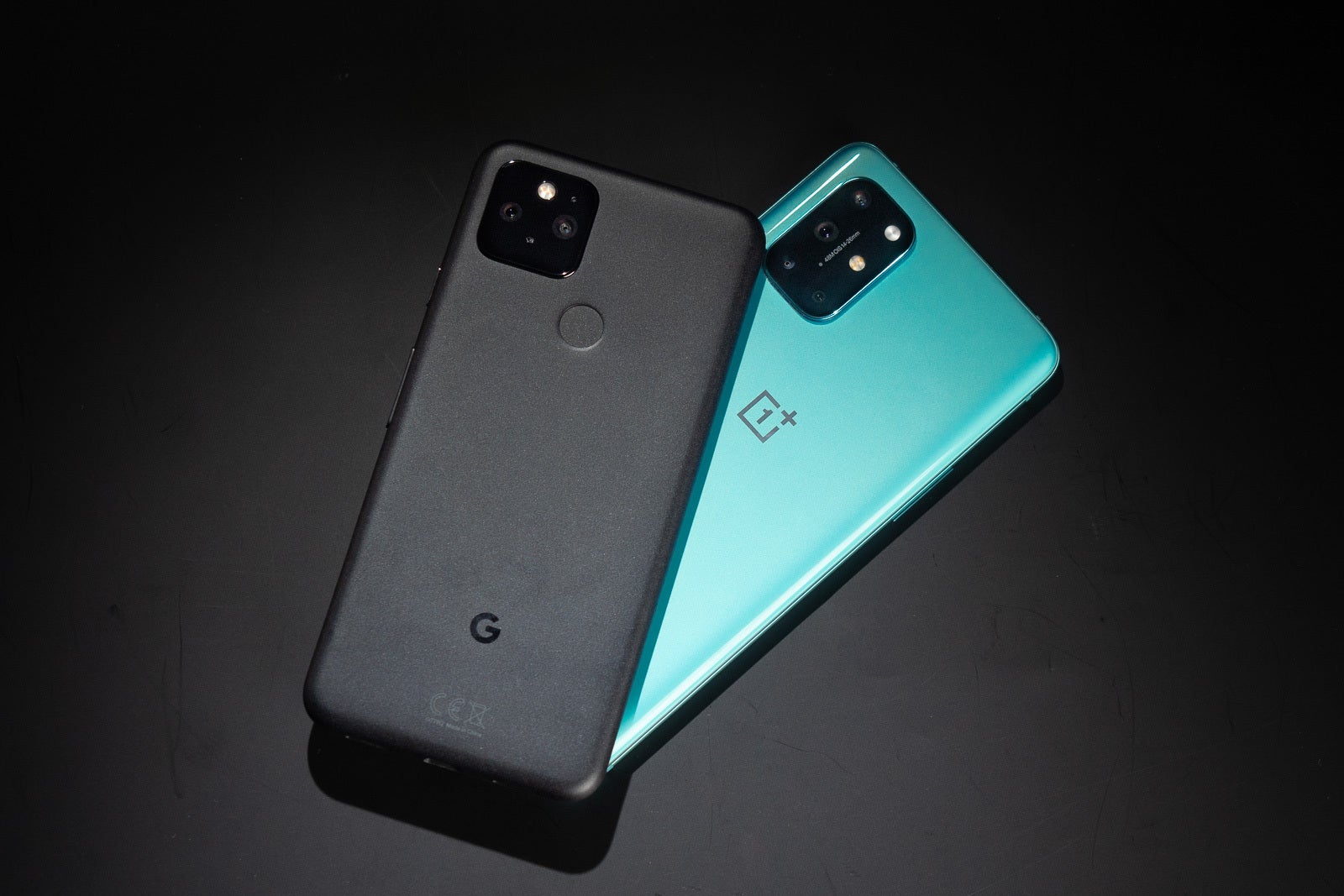 But we know what you'll say: "People don't buy the Pixel for the specs, they get it for the camera." Yes, that's mostly true as well, so let's talk cameras.
OnePlus 8T vs Pixel 5: camera comparison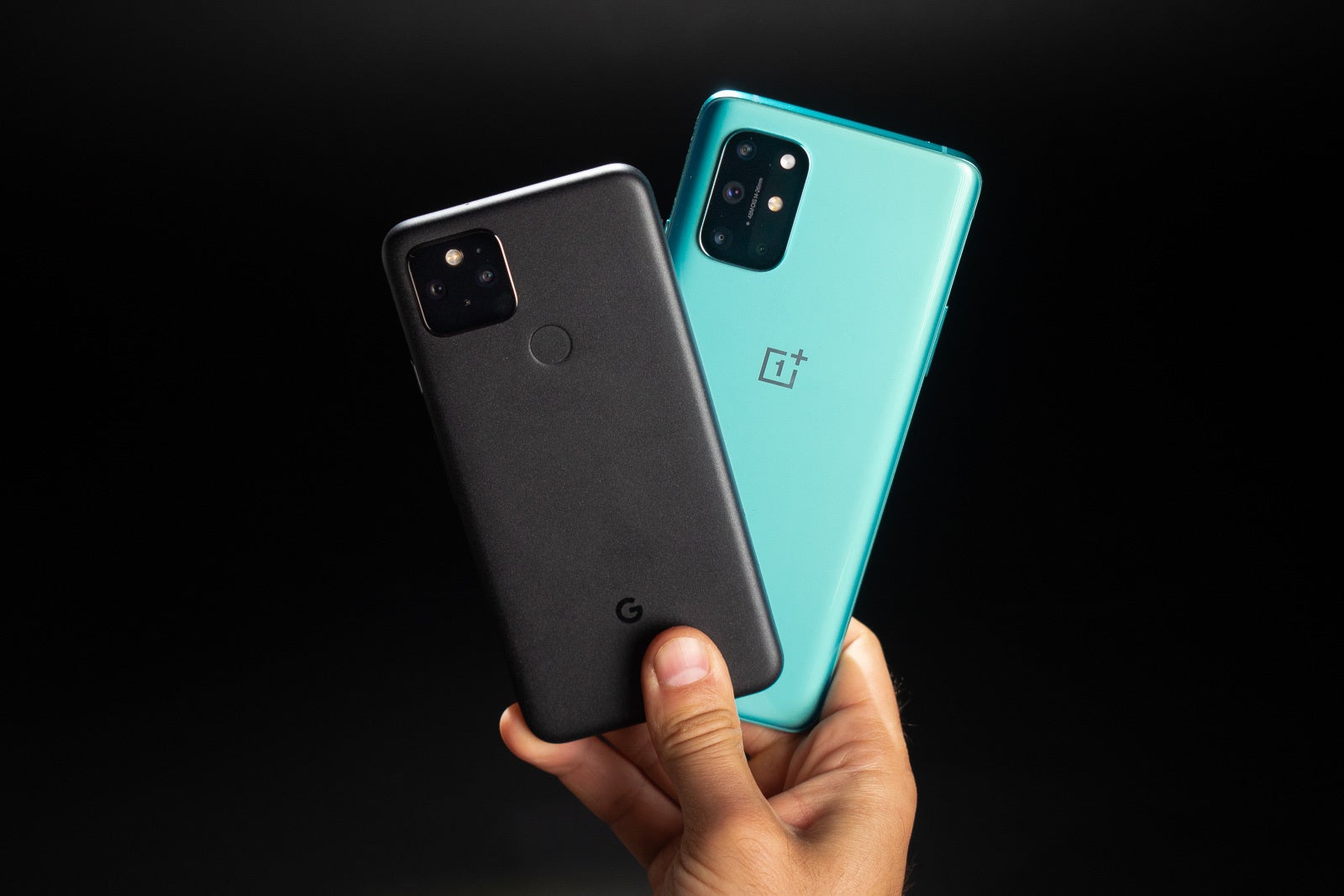 The first camera samples from both phones are here! But before we take a look at them, let's see what cameras the two phones are using to take them.
Aperture size: F1.7; Focal length: 28 mm; Sensor size: 1/2.55"; Pixel size: 1.4 μm
Aperture size: F1.7; Focal length: 26 mm; Sensor size: 1/2"; Pixel size: 0.8 μm
16 MP (Ultra-wide)
16 MP (Ultra-wide)
Aperture size: F2.2; Pixel size: 1 μm
Aperture size: F2.2; Focal Length: 14 mm; Sensor size: 1/3.6"; Pixel size: 1 μm
3840x2160 (4K UHD) (60 fps), 1920x1080 (Full HD) (240 fps)
3840x2160 (4K UHD) (60 fps), 1920x1080 (Full HD) (240 fps), 1280x720 (HD) (480 fps)
Time-lapse video, EIS
Time-lapse video, EIS
8 MP
16 MP
1920x1080 (Full HD) (30 fps)
1920x1080 (Full HD) (30 fps)
The picture isn't much different as it was with the rest of the specs. Sure, the Macro Lens and the Monochrome Lens of the OnePlus 8T can mostly be ignored, but that still leaves it with a better main sensor and similar if not the same ultra-wide-angle one.
So, it's not like Google spent money on superior camera sensors, nor has it made quantum leaps in its camera software. Plus, when you get identical photo quality from the much cheaper Pixel 4a 5G, excusing the price of the Pixel 5 becomes even harder.
Meanwhile, OnePlus is improving its own camera software with every generation and the OnePlus 8T photos are even surpassing those of the Pixel 5 in some scenarios. Don't believe us? Take a look for yourself: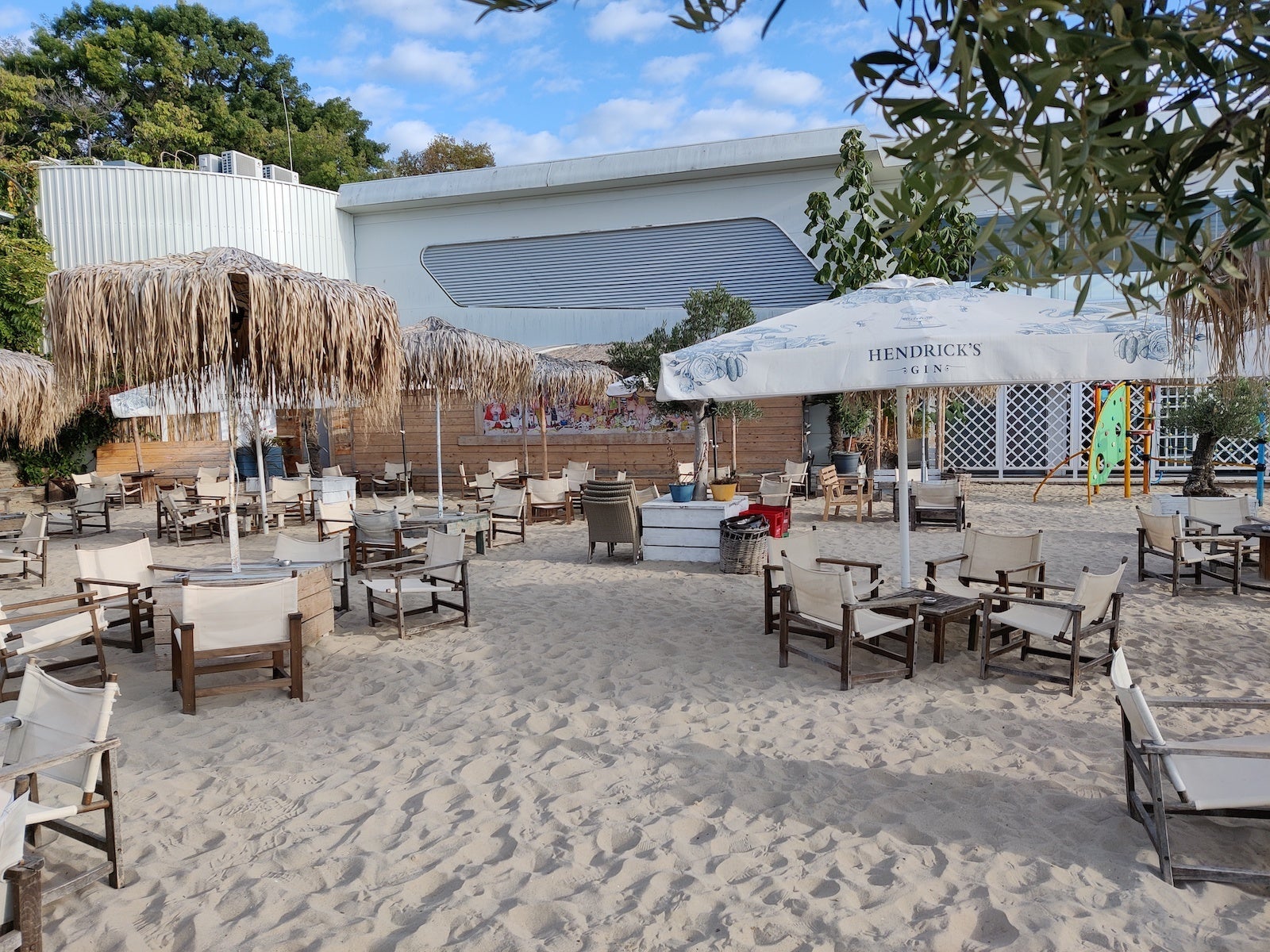 OnePlus 8T left, Pixel 5 right
A great example of the main difference between the OnePlus and the Pixel photos. The Pixel one is much warmer and just feels right considering it's a picture of a beach bar. It has a totally different vibe to it that the OnePlus photo is missing.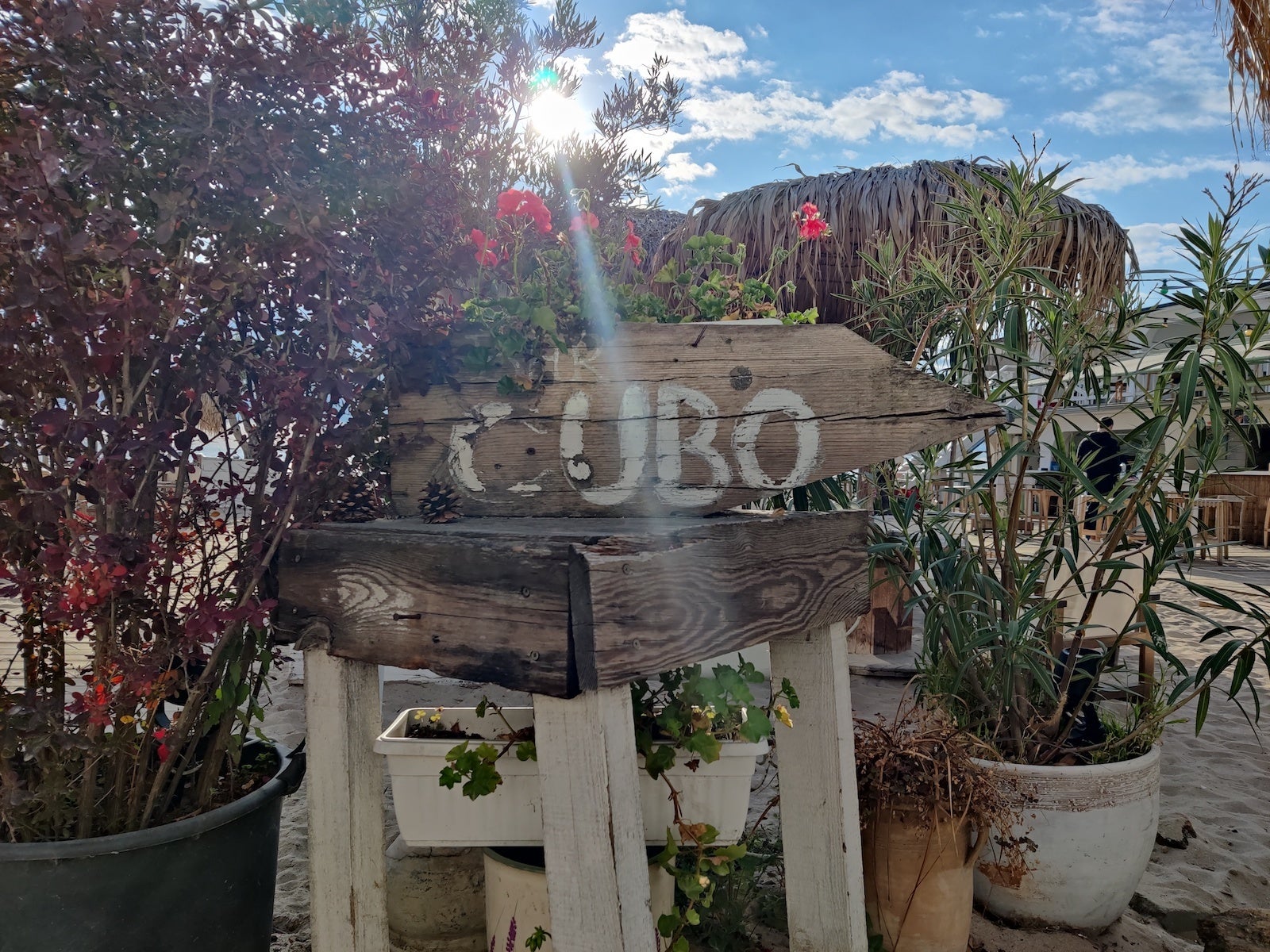 OnePlus 8T left, Pixel 5 right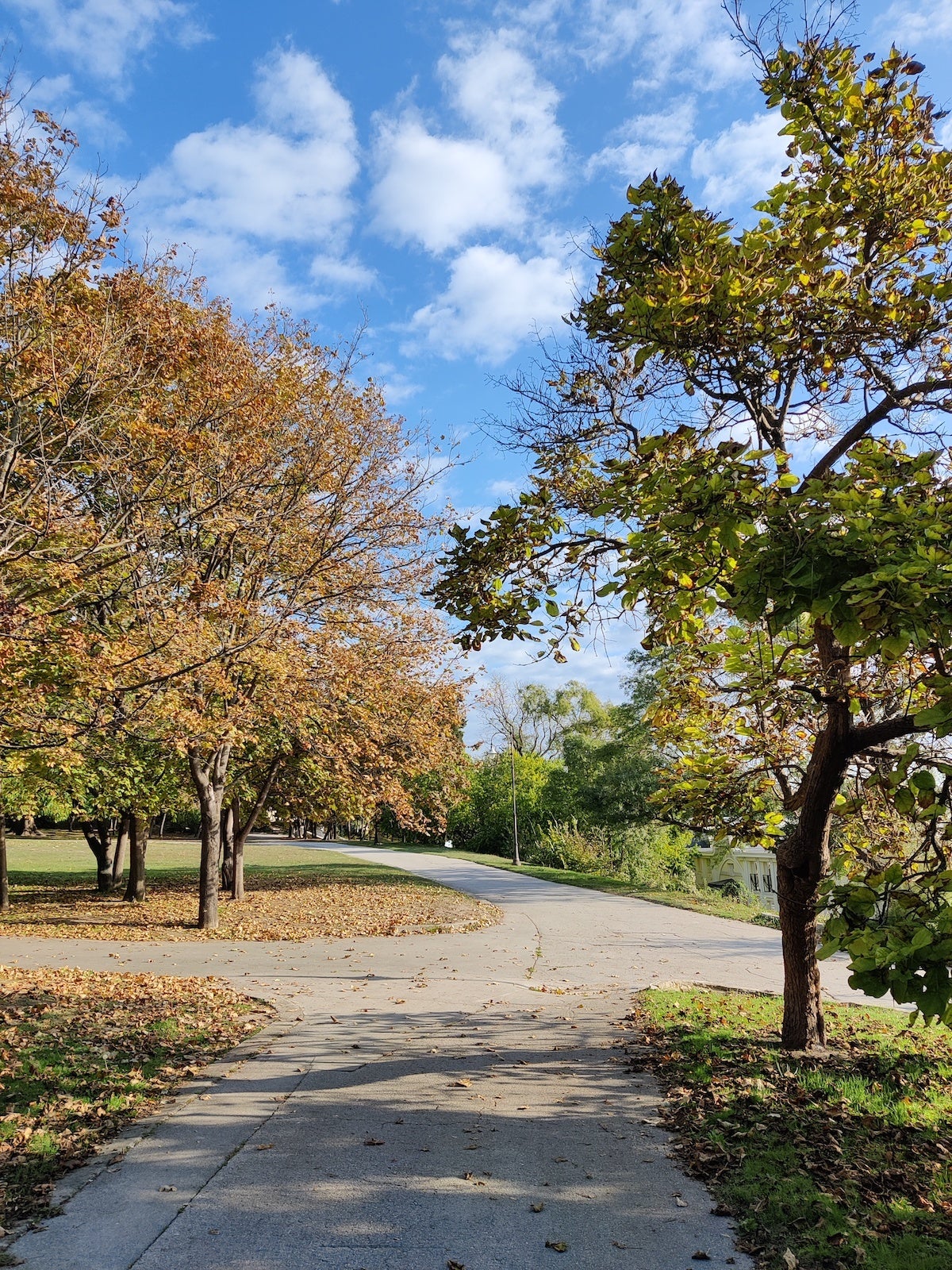 OnePlus 8T left, Pixel 5 right
And this is a good example of how similar the photos from the two phones can be. We'd argue the OnePlus shot is slightly better, as the darker areas are a bit too dark on the Pixel photo.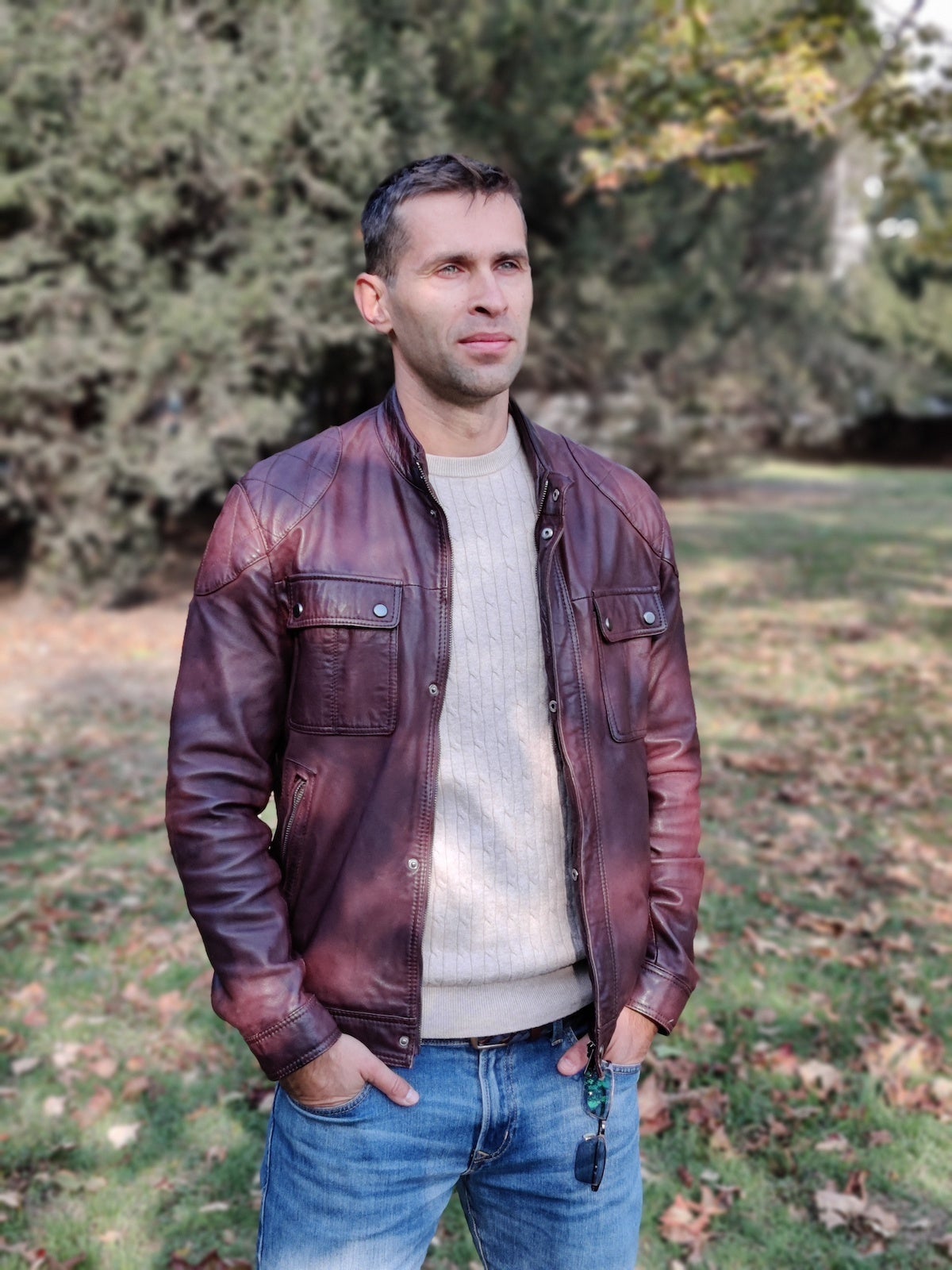 OnePlus 8T left, Pixel 5 right
These portrait shots look as if they're taken in different seasons. To be fair, the Pixel photo is leaning too much in the warm direction, but it's overall more pleasing to look at.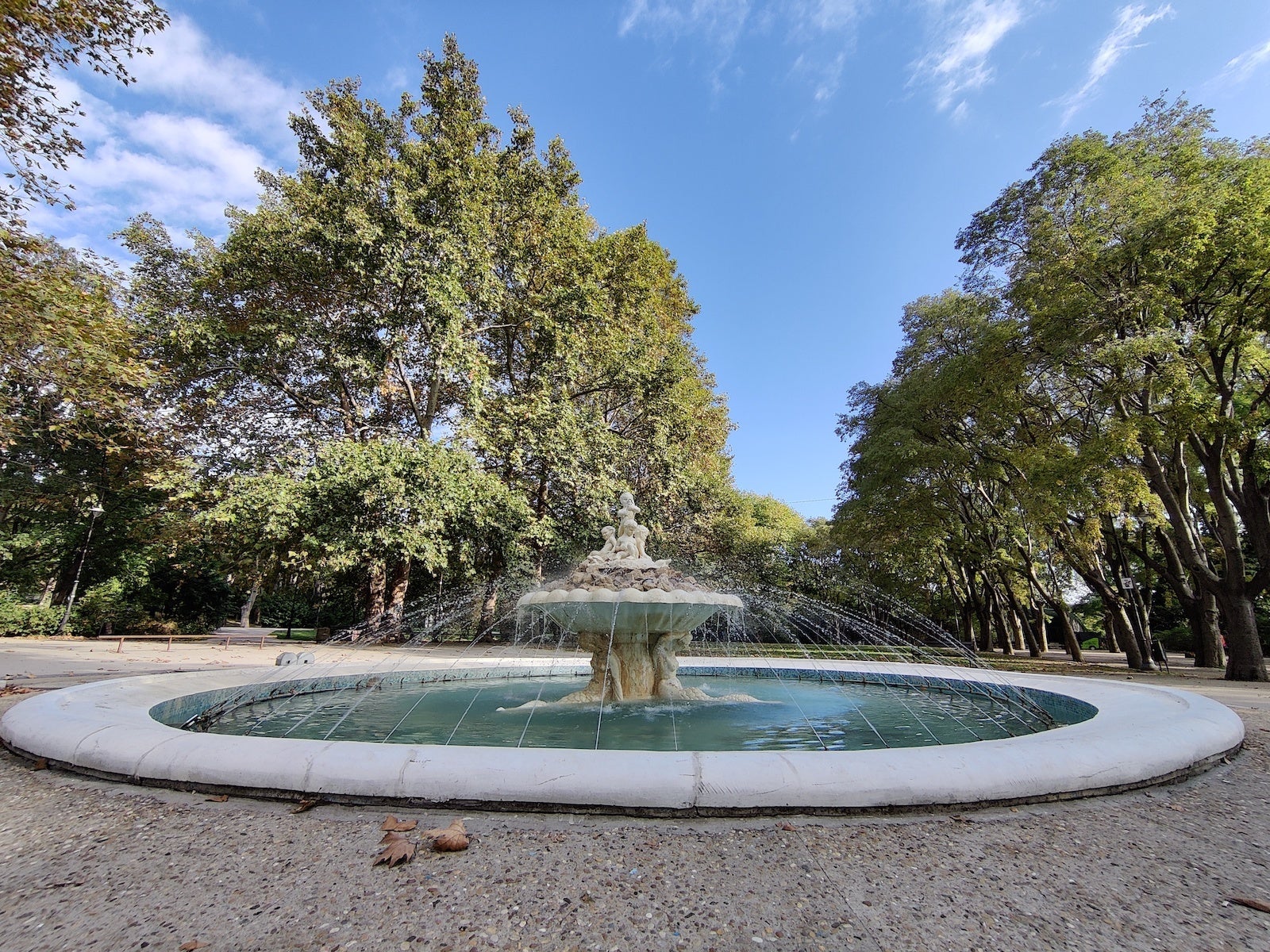 OnePlus 8T left, Pixel 5 right
The ultra-wide-angle camera of the 8T captures a bit more but overall, the photos look quite similar with the now familiar difference in the colors.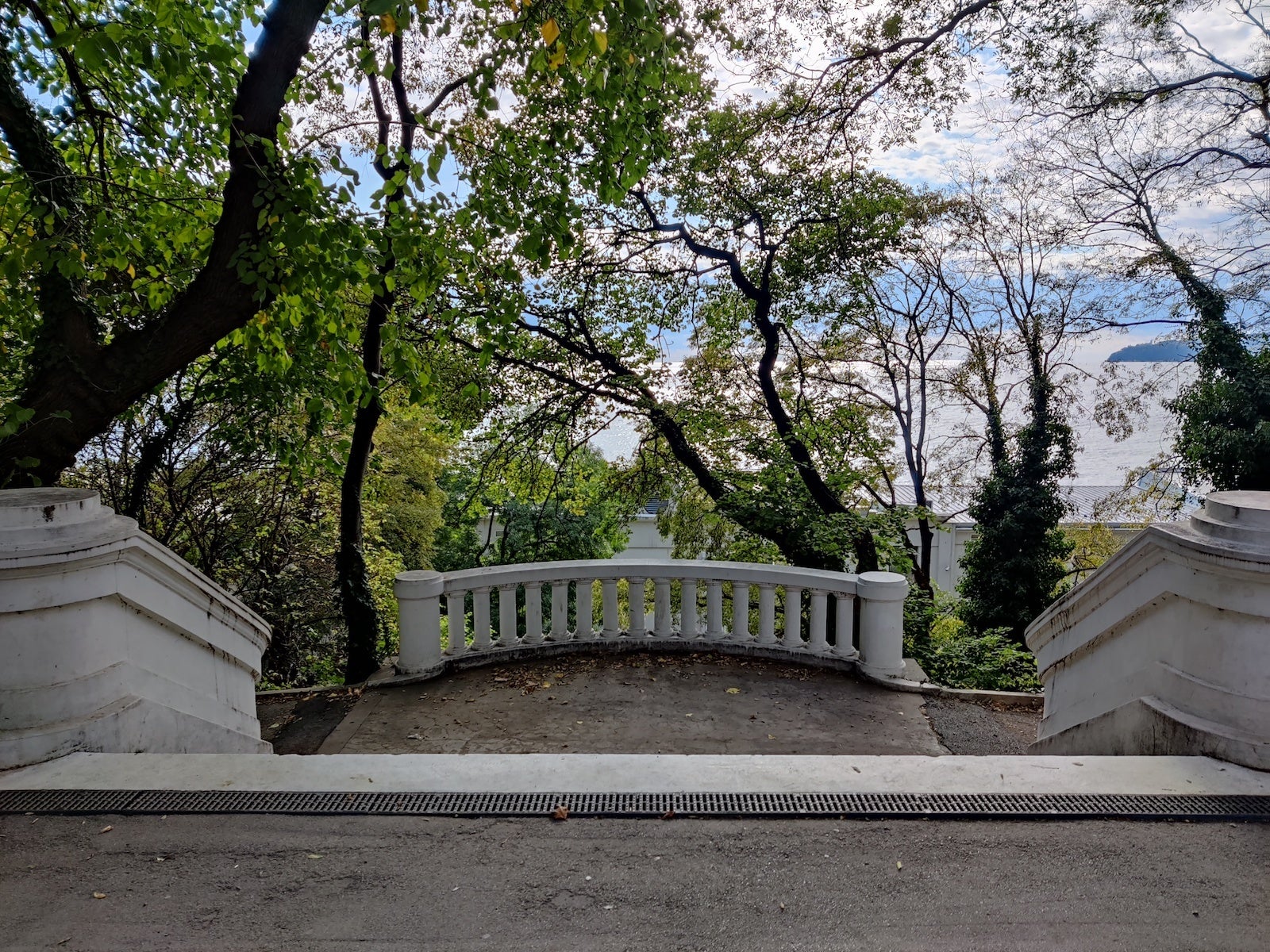 OnePlus 8T left, Pixel 5 right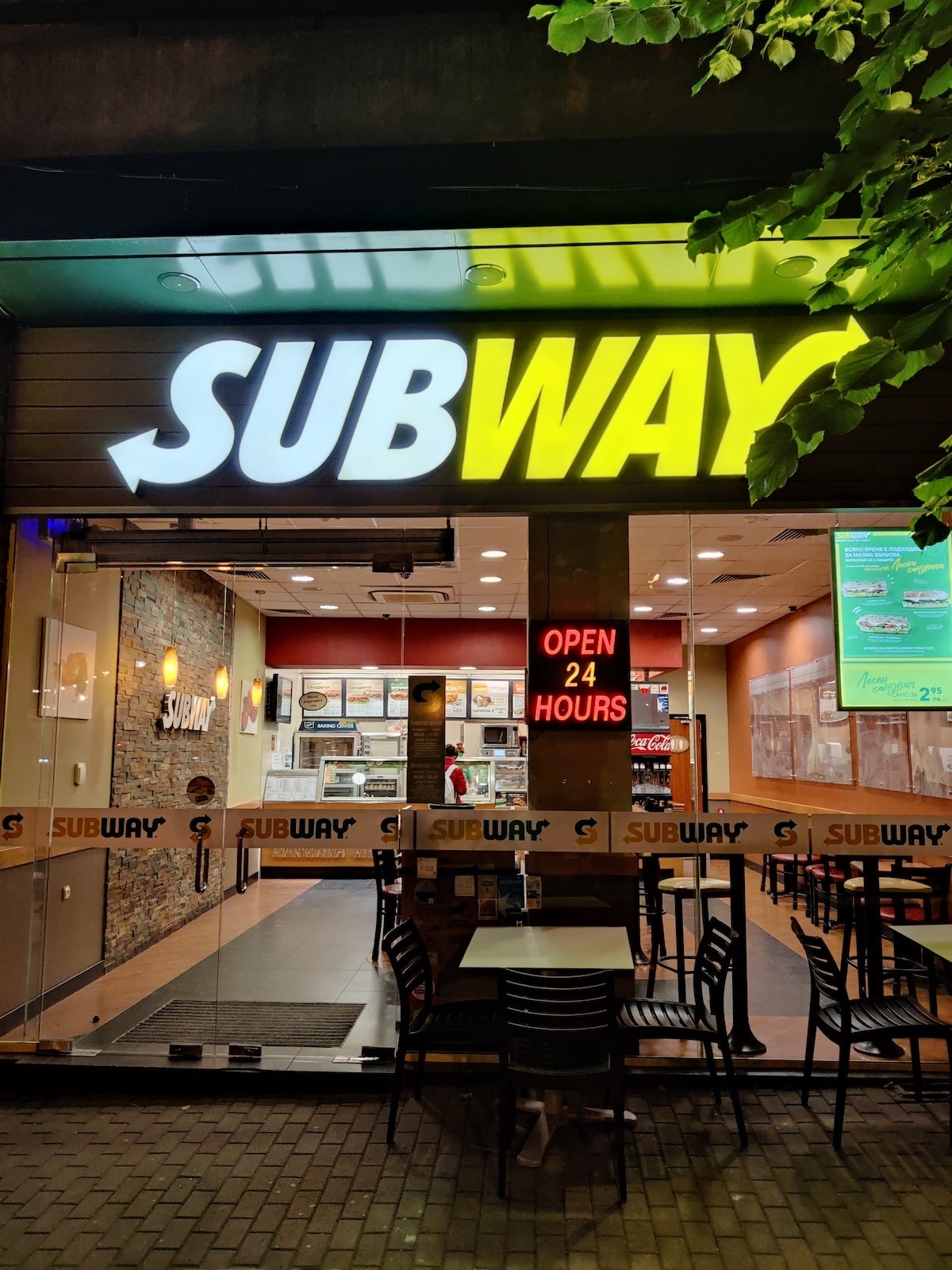 OnePlus 8T left, Pixel 5 right
It's safe to say that the Pixel's night mode advantage is pretty much gone now. Apart from the small difference in tones, these pictures are pretty much identical. Similar results can be seen in the images below as well, showing that in the low-light department OnePlus has done a great job.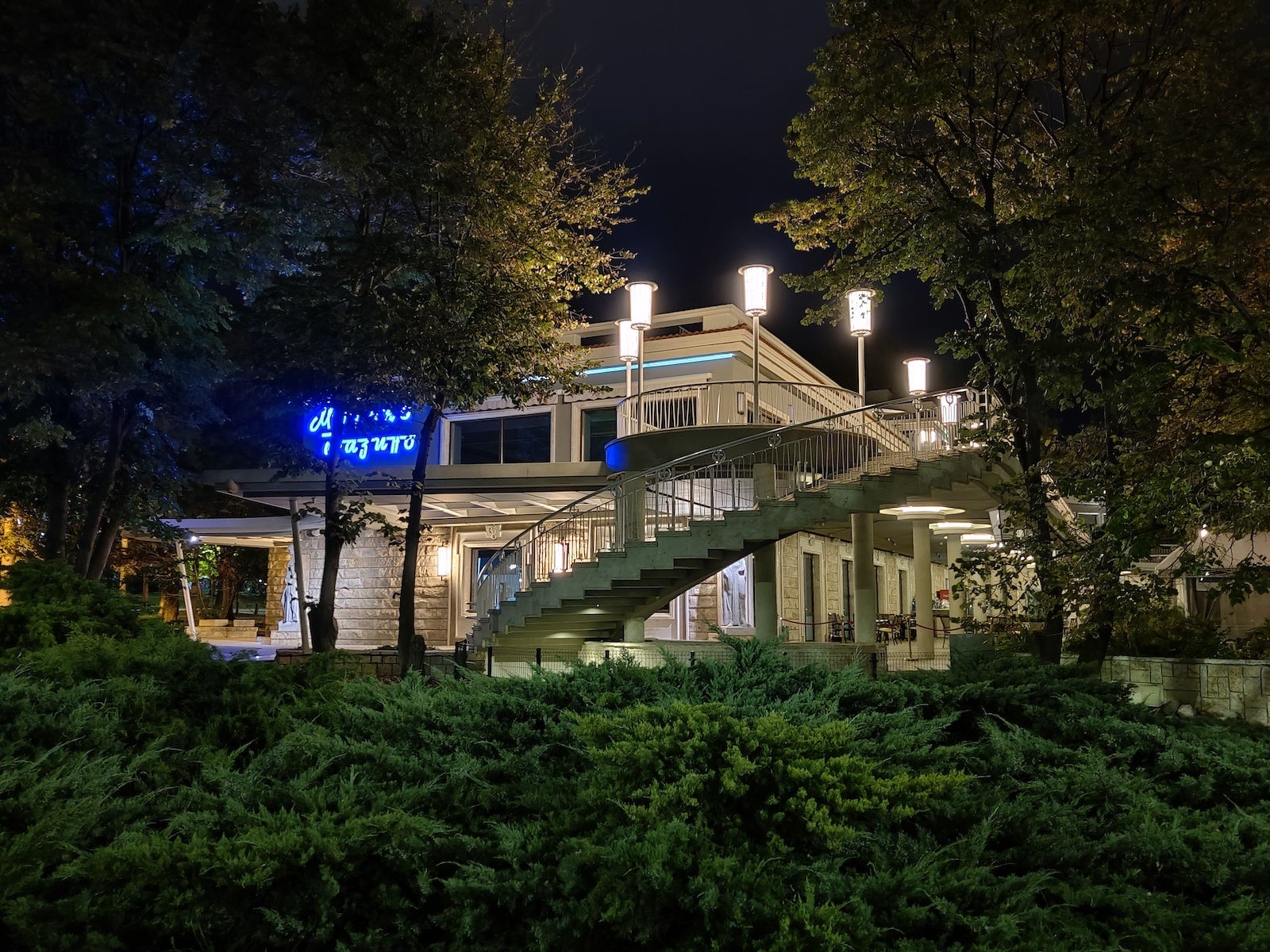 OnePlus 8T left, Pixel 5 right
It should be noted that with some adjustments, you can make the OnePlus photos warmer or just more fitting to what you're preferences are. But that can be annoying to do often and most people just use whatever pictures their phone snapped on auto mode anyway.
Overall, it doesn't seem like the Pixel 5 offers such a big camera advantage that would make you skip on the performance benefits that come with the OnePlus 8T.
OnePlus 8T vs Pixel 5: software comparison
Another field where the Pixel 5 is supposed to compensate for its lackluster specs. But even here, OnePlus is closing the gap. Of course, Pixel phones will always have some of the unique features Google has developed and be the first ones to get software updates. But in terms of the latter, OnePlus is already on their tail. The OnePlus 8T comes with Android 11 out of the box and other OnePlus phones are quick to get it as well. Plus, OxygenOS also has features that the Pixel's "stock" Android lacks and it's actually preferred by many.
Operating systems are kind of like a home's interior. We all have our preferences, so it's hard to say that one is better than the other, but what's sure is that neither phone is significantly inferior to the other when it comes to software. So, where does that leave us?
Conclusion
Again, for the moment, we're more or less looking from above at the OnePlus 8T and the Pixel 5. Once we delve deeper, phone in each hand, we'll have the final verdict. But even now, it's pretty obvious where things are headed.
The Pixel 5 in itself is not a bad phone by any means. But each phone has to be judged in the context of its price. That's what brings the bitter taste in the Pixel's case. For $700, it's way overpriced. Yes, there are already deals that let you get the Pixel 5 cheaper than that, but a deal is a deal.
In the other corner, we have the OnePlus 8T. Which, for $50 more, money you often pay just for a 256GB storage upgrade, gives you upgrades across the board. And while OnePlus can send you a software update that improves the 8T's camera performance (and they surely will), Google can't upgrade your phone's processor over the air.
Phone comparison isn't hard science, but this case seems closed before we've even opened it.
Recommended Stories