Pixel 5 vs Pixel 4a (5G)
2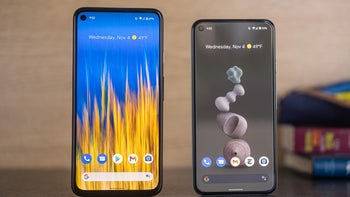 Google's latest smartphone lineup made waves for a number of reasons, but one of the biggest surprises was the lack of flagship chipsets across the entire 2020 Pixel range. Interestingly, both the new
Pixel 4a (5G)
and Pixel 5 feature a midrange Snapdragon 700-series processor, despite the latter costing 200 dollars more. So what exactly are the differences between Google's two newest phones?
Well, the major ones are extra RAM, wireless charging, waterproofing, better build, slightly better battery life, and a 90Hz display with thinner bezels. That's not an insignificant list, and the Pixel 5 certainly does feel like a more flagship-grade, better device overall. If your budget allows, and you don't mind losing a few millimeters of real estate, the Pixel 5 is definitely the way to go.
On the other hand, one can easily argue that you don't lose much by opting for the budget Pixel 4a (5G). It's a steal for sure, offering mostly the same insides and the best of Google's software and photography for five hundred dollars. The core experience is mostly the same.
Those who appreciate the finer details of the smartphone world will find much value in the
Pixel 5
's polish. But for the rest of us, the Pixel 4a (5G) is a perfectly good device in its own right—and an extra $200 in the pocket is never unwelcome.
Design
The Pixel 5 and Pixel 4a share the same general shape, with the rounded design, square camera bump, and punch-hole selfie shooter in the front. However, the design and feel of the devices are startlingly different.
The Pixel 4a (5G) is nearly identical to the smaller 4a except for its size, and it does feel like a budget model. A well-made budget model for sure, but a budget phone nonetheless. The black matte plastic body feels good but not especially luxe.
On the other hand, the Pixel 5 is built with a subtle, intentional flagship design—and it feels amazing to hold. Its aluminum body is sturdy and elegant, while the soft bioresin finish completes the premium aesthetic. The Pixel 5 also features slim, symmetrical bezels that give it a sleeker look on the front panel.
The front is also missing the standard earpiece, thanks to its under-display speaker. It's not as crisp as a convention speaker grille, but I haven't had any issues with the overall call quality. There's also no 3.5mm headphone jack, too. Both of these changes are likely influenced by the Pixel 5's IP68 waterproofing, one of the biggest upgrades it has over the budget model.
Size-wise, the Pixel 4a (5G) is just slightly bigger in display size but significantly larger in its physical dimensions, due to its chunkier bottom chin and bezels. Both phones are pretty average in size, not particularly massive or miniscule, but the Pixel 5's more efficient screen-to-body ratio will likely appeal to many.
Specs & Performance
At their core, both Pixels share the same chipset, Snapdragon's 765G SoC. It's a fairly speedy chip with a built-in X52 modem for 5G connectivity and excellent power efficiency. The only major spec difference between the two is the Pixel 5's 8GB of RAM, a boost from the 4a's 6 gigabytes.
As you might expect, switching between multiple apps can sometimes feel just a hair faster on the Pixel 5, and it can generally keep apps open in the background for longer, too. But the difference is close to negligible unless you're quickly switching between multiple 3D games.
Otherwise, day-to-day performance is close to identical. The 765G is no benchmark-crushing monster, but you'd be pressed to see any slowdowns or hiccups on either device in ordinary usage. Neither Pixel is groundbreakingly fast but both are more than serviceable.
Camera
This one's quite easy to compare, because both Pixels share exactly the same hardware and software as far as photography is concerned. The main rear camera features a 12.2MP sensor with 1.4 μm pixels and a f/1.7 aperture lens (yes, the same one since the Pixel 2), along with a new wide-angle lens at 107° field of view and f/2.2. This is kind of the opposite of last year's Pixel 4, which had a telephoto lens (absent this year) and infamously skipped the ultrawide.
Both cameras produce sharp images with excellent dynamic range. Often, the Pixel 5 feels a heartbeat faster in terms of image processing, but the actual results are, unsurprisingly, very similar.
Google
's famed computational photography software generally does a superb job at taking still photos. The processing is just super efficient at pulling the most out of the raw imagery to produce pleasing results for lighting, colors, and details. Bokeh processing works remarkably well in portrait mode as well, and it's excellent on non-human subjects, unlike some others.
Once, this placed Pixels head and shoulders above the competition, but the race is getting tighter than ever. Apple, Samsung, OnePlus, and others have already skipped ahead as far as hardware goes, and their software isn't far behind. At this point, I would still say that the Pixels are a safe bet for top-notch smartphone photography, but it's not a leaps-and-bounds difference—the Pixel camera this year doesn't feel as exciting or revolutionary as it once did.
Software
Both Pixels launch with Android 11, of course, featuring Google's vanilla user interface. The minimalist, sleek software is engineered for efficiency, with Google Assistant more present than ever. Android now feels more well-rounded with the addition of a native screen recorder, more accessible media controls, and crash detection with automatic emergency dialing.
The software is identical on both devices, which is functionally a point in the Pixel 4a (5G)'s favor given its lower price point. There's no surprise here, since a major charm of the Pixel line is Google's ability to replicate the best of its software across all of its devices. Looking ahead, all of this year's Pixels will also continue to receive additional functionality from Feature Drops.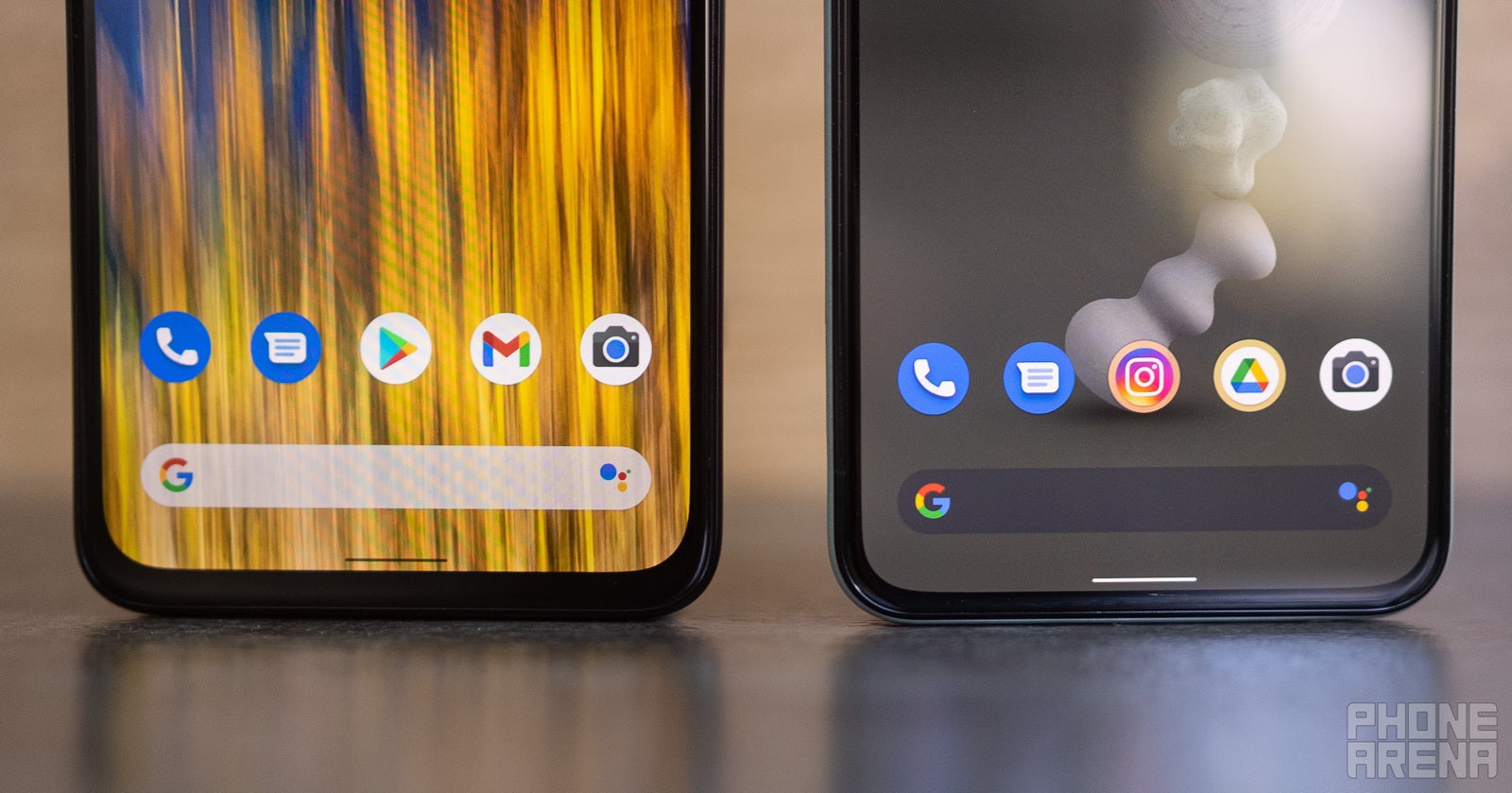 Battery
Last year's Pixels had serviceable battery life, but they definitely lagged behind their peers. Thankfully, the latest batch of Google phones offer much more competent longevity. The Pixel 4a (5G) offers a respectable 3,800mAh power cell, while the Pixel 5 offers a larger 4,080 battery to keep the lights on. These aren't record-breaking numbers, but the efficient SD765G chipset and Google's battery optimization make great use of the hardware.
While the Pixel 5 may have a more battery-hungry 90Hz display, it also has the larger battery and smaller display, giving it a small edge over its larger sibling. The Pixel 5 easily coasts through a day's usage with room to spare, and lighter users may not need a daily charge. On the other hand, the Pixel 4a (5G) also fares quite well, comfortably lasting a full day, but it can be difficult to stretch it much further than that.
Both Pixels ship with the same 18W charger and take a little over 90 minutes to charge. However, only the Pixel 5 packs wireless charging—another subtle but major flagship sign. Plus, the Pixel 5 also features reverse wireless charging (or Power Share), so you can top up another device in a pinch or place an accessory on top to charge both with one cable. It's not surprising to see the omission on the cheaper model, though the absence is still sorely felt.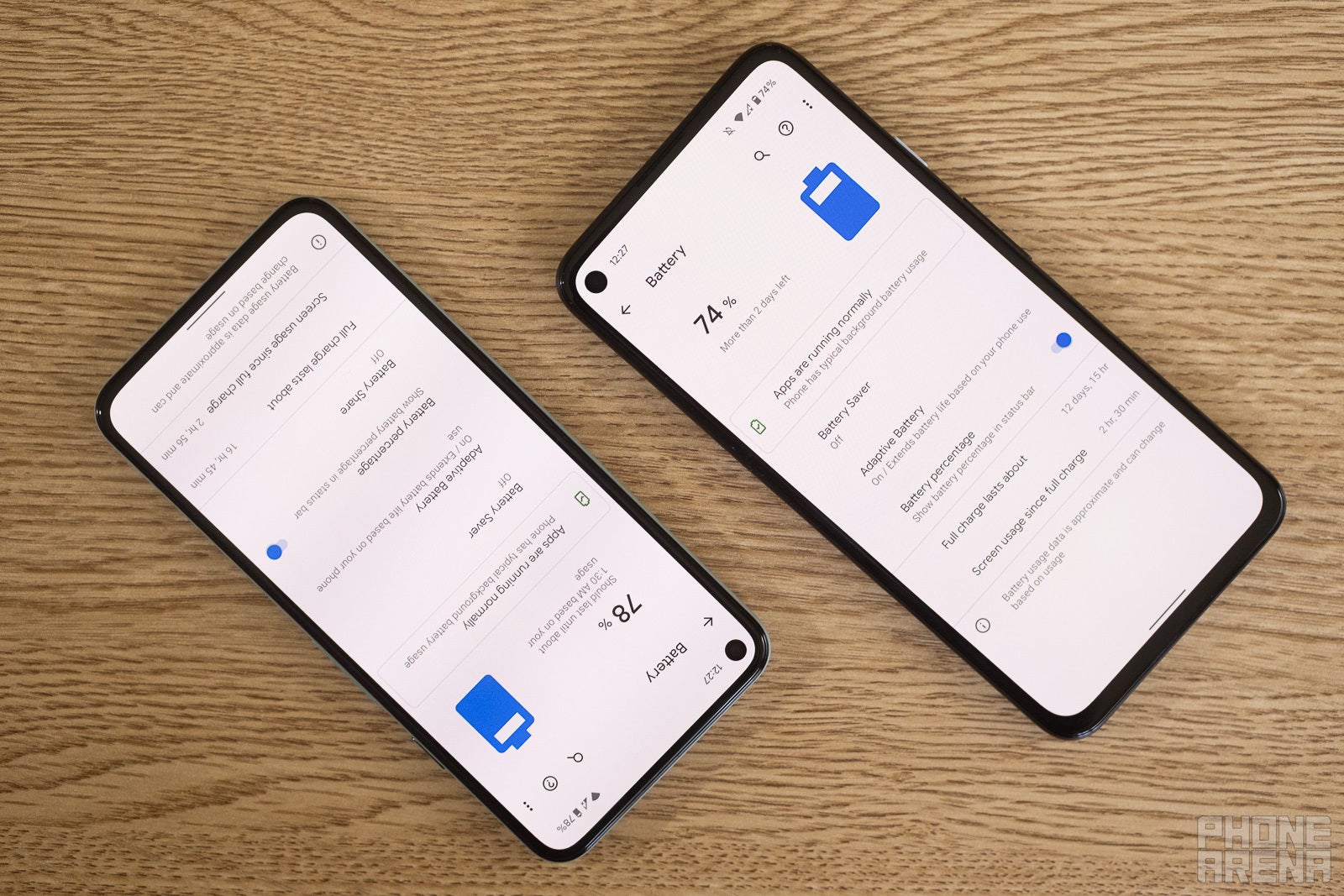 Recommended Stories