Pixel Watch 2 release date, price expectations, features we want to see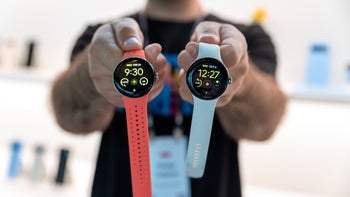 We have waited years for
Google
to release the
Pixel Watch
, the tech giant's first-ever smartwatch. But sadly, we were rewarded for our patience with a rushed product flawed in more than one way.
Now, don't get us wrong; the Pixel Watch is still a good smartwatch. But we expected more. Its poor battery life and outdated processor make it difficult to recommend.
However, it's 2023 now, and if Google wants to stay in the smartwatch race, it will surely release a new, better Pixel Watch this year. Unfortunately, since the first Pixel smartwatch was released just a few months ago, we don't currently have much information about this next Pixel Watch.
But rest assured, we will update this article as new information about the Pixel Watch 2 becomes available.
Jump to section
:
Pixel Watch 2 release date
There is no information about the possible release date of the Pixel Watch 2 yet, but if we had to guess, we would say that Google will most likely release its next smartwatch alongside its new
Pixel 8
lineup during its annual hardware event, which the tech giant usually holds in October. Every October, Google releases its new Pixel phone lineup, and in 2022, it also released its first-generation Pixel Watch alongside its
Pixel 7
series. So, Google might decide to do the same this year as well.
Pixel Watch 2 price
We expect the price of the Pixel Watch 2 to be similar to that of its predecessor. The first-generation Pixel Watch starts at $349.99 – priced slightly lower than the Apple
Watch Series 8
and just above the
Galaxy Watch 5
. We assume that Google will use the same pricing strategy for its newer smartwatch as well.
Pixel Watch 2 storage
Most likely, the Pixel Watch 2 will come with 32GB of storage space. The first-gen Pixel smartwatch offers 32GB of storage, so it's unlikely that Google will offer its next smartwatch with less than that. Also, since the Pixel Watch is a direct competitor to the Apple Watch and the Galaxy Watch, it makes sense for Google to keep the same storage space in order for its newer smartwatch to remain a worthy rival to the top dogs in this game, the Apple Watch Series 8 and the Galaxy Watch 5.
Of course, we also don't rule out the possibility of Google putting even more storage space in its next smartwatch. However, 32GB is surely more than enough for most people, so we think that Google will decide not to upgrade the storage space of its next smartwatch.
Pixel Watch 2 design
The original Pixel Watch has a stylish dome-like design, which we believe Google will retain in its newer smartwatch. So don't expect some drastic changes design-wise. However, although we like the look of the Pixel Watch, we sincerely hope that Google will shrink those chunky bezels and add a bigger screen to the Pixel Watch 2.
Pixel Watch 2 display
Although there is currently no information or rumors about the Pixel Watch 2's display, we hope Google will make a few changes to the screen in its second-generation smartwatch. The first Pixel Watch is 41mm, but the actual screen is only around 30mm in diameter. And yeah, Google is good at hiding these big bezels, so in terms of design, the watch doesn't look bad, but given its smaller size, a larger display will let Pixel Watch 2 users see things much better.
Oh, and a Pixel Watch available in more than one size will surely be appreciated by a lot of people. A 41mm smartwatch is just too small for some — especially those who have big wrists. Also, a bigger smartwatch usually comes with a bigger battery, since it offers more space. And a larger cell could give the smartwatch a better battery life.
Pixel Watch 2 battery
The Pixel Watch 2's battery size is still a complete mystery. The first-gen Pixel Watch has a 294mAh battery, so Google could put a cell with a similar size in its next smartwatch. We hope that the tech giant will find a way to make the Pixel Watch 2 last at least 24 hours with regular usage before needing to be topped up.
Our main complaint about the first Pixel Watch is exactly its poor battery life. We had to charge the wearable twice a day during our initial tests, which is just not acceptable. It is worth noting that the Pixel Watch now has a slightly longer battery life thanks to the updates that Google released after the launch of the device. However, you still need to charge the device every single day, which makes it more difficult to use features like sleep tracking.
Pixel Watch 2 features and software
We expect the Pixel Watch 2 to run on Wear OS — most likely Wear OS 4 — and since Google owns Fitbit, it will probably still have that Fitbit integration and all the bells and whistles that the first-gen Pixel Watch has to offer. Most likely, you will still need to pay $10 per month for Fitbit Premium in order to access the full range of Fitbit app features.
In terms of fitness features, expect the Pixel Watch 2 to have all the regular health tracking stuff like a heart rate sensor, ECG, blood oxygen tracker, detailed sleep tracking, and step-by-step navigation. The watch will most likely include Google's once-per-second heart rate tracking option, and since both the Apple Watch Series 8 and the Galaxy Watch 5 come with a temperature sensor, it's very likely for Google to put such a sensor in its next smartwatch as well.
Pixel Watch 2 hardware and specs
There are currently no rumors about the Pixel Watch 2's hardware specs. We sincerely hope that the next smartwatch from Google will come with a faster and more modern processor than the one found in its predecessor.
The first-gen Pixel Watch is powered by the now-ancient Exynos 9110 chip, which is the same silicon
Samsung
used in its first Galaxy Watch back in 2018. And yeah, Google also put a modern Cortex-M33 co-processor into the Pixel Watch to improve its performance, but we still noticed some stuttering here and there during our time with the device.
In terms of RAM, the Pixel Watch 2 will probably come equipped with 2GB of RAM capacity. The first-gen Pixel Watch has 2GB of RAM, so Google most likely won't ship its next smartwatch with less than that. Of course, it's always possible for Google to announce its second wearable with more RAM, but since 2GB of RAM in the smartwatch segment is more than enough — at least for the moment — we think that the tech giant won't decide to put more into its Pixel Watch 2.
Should you wait for the Pixel Watch 2?
You should wait for the Pixel Watch 2 if

you want that Fitbit integration and want to be part of Google's ecosystem. Also, the Pixel Watch 2 probably won't have the same problems as its predecessor, so if you want to get a Pixel Watch with a faster processor and longer battery life, the wait might be worth it.
You should not wait for the Pixel Watch 2 if

you are an iPhone user. The first-gen Pixel Watch doesn't work with Apple's iPhones, so most likely, the next-gen won't either.
Also, although the Fitbit app has a lot to offer, you will probably still need to pay $10 per month in order to use the full list of features. So if you are a core fitness enthusiast who doesn't want to pay a subscription fee in order to keep better track of their health, you should go with a Garmin smartwatch instead.
Furthermore, we can't guarantee that the Pixel Watch 2 won't have the same annoying issues the first one did. So the safest bet might be to buy a smartwatch from a more experienced smartwatch manufacturer like Garmin, Samsung, or Apple.