Samsung and Huawei need to start fearing Xiaomi's unique foldable smartphone
42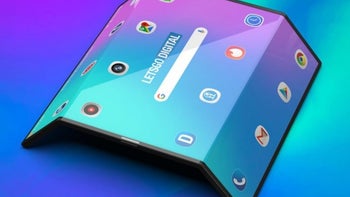 Unlike
5G
, which probably still needs a couple more years to get off the ground and change the mobile industry in ways users can actually feel and grasp out in the real world, foldable designs are widely expected to start a revolution in 2019. It's not just Samsung that's working on a groundbreaking phone seamlessly capable of switching into tablet mode, as
Huawei
,
Xiaomi
,
Motorola
,
LG
, and
Oppo
have also confirmed or at least strongly alluded to concrete plans in this futuristic arena.
But there's more than one way to skin a cat, and as these companies explore sources of differentiation, the world's first wave of foldable gadgets is likely to provide quite a bit of form factor variety. After years of (not so) secret experimentation and numerous frustrating strategy revisions, Samsung appears to have settled on a
somewhat conservative in-folding design
, as demonstrated last fall and hyped more recently.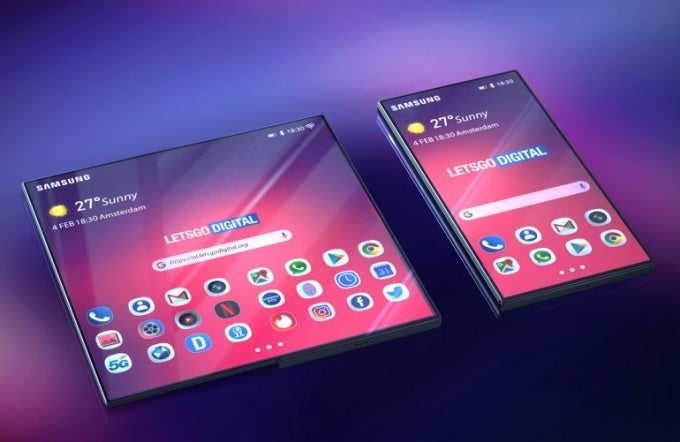 This is how the Galaxy Fold is expected to look and transform
Challenging production, limited release
In case you haven't realized, designing and especially mass-manufacturing a foldable mobile device is not easy. Pulling off a double folding design may have required double the effort and the
insanity
ambition from Xiaomi, which not only "co-developed" the essential flexible screen in collaboration with an unnamed "supply chain partner", according to an official statement provided to
LetsGoDigital
, but also created the "design, folding mechanism, and MIUI adaptation" from scratch.
That being said, the company attributes each individual innovation to the "joint, cumulative R&D efforts from supply chain partners and the device manufacturer", highlighting the folding screen alone couldn't have been "easily turned into a folding smartphone without significant breakthroughs in technology." Naturally, the trickiest thing to execute is a robust folding mechanism, but Xiaomi says technical challenges posed in three different form factors have been "conquered."
Indeed, Bin Lin's recent surprising hands-on video showed a sturdy-looking product capable of switching from smartphone to tablet mode without exhibiting obvious weaknesses. But the road from pre-release prototype to store shelves and then users' pockets is often as bumpy and convoluted as the road from concept to working prototype.
While Xiaomi has yet to confirm a launch date for the device that's likely to be called the Dual Flex or Mi Mix Flex, insiders expect a little movement on that front sometime during the second half of the year. "Little" is the key word there, mind you, as the complex production process leads us to predict a commercial run of only a few thousand units. Certainly fewer than
the million+ targeted by Samsung
.
Beautiful 3D renders will haunt your dreams
Because a picture is worth a thousand words, especially when talking about an innovative product no one has actually seen in the flesh yet, the folks at LetsGoDigital have devised yet another stunning batch of
foldable phone depictions
. These are based on the design showcased by Xiaomi President Bin Lin, offering a much closer and sharper look at the four stages of this double folding handset's transformation.
If we're being completely honest, this bad boy makes the Samsung Galaxy Fold seem quite unambitious, essentially tapping into the full potential of the revolutionary foldable concept. If executed properly, the Xiaomi Dual Flex (or Mi Mix Flex) would allow users to fold two sections of the "tablet" screen behind another portion that would become a relatively short, wide, and surprisingly thin phone.
That sounds (and looks) like the epitome of user flexibility, although durability and software remain major concerns. The folding mechanism needs to withstand long-term use and the constant strain of tablet-to-phone metamorphosis, while Xiaomi's proprietary MIUI platform will have to be perfectly adapted to both usage scenarios. But let's not be so negative and praise Xiaomi's unique vision rather than focusing solely on what might go wrong in the final stages of development.
If even a handful of devices similar to what's illustrated in those 3D renders hit stores by the end of the year, Samsung will have a hard time generating further buzz for the
Galaxy Fold
.