Samsung gives up, revealing controversial Galaxy Tab S8 Ultra design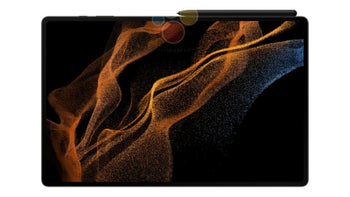 Expected out for a fairly long time now as the follow-up effort to 2020's Galaxy Tab S7 and Tab S7+, the ultra-high-end
Galaxy Tab S8
family has essentially
stopped being a secret around eight months ago
.
Notch!
Discovered by the folks over at
91mobiles
, the low-res but revealing picture is obviously bound to be eventually removed. The fact that this hasn't happened yet at the time of publication seems to suggest that the world's number one smartphone manufacturer and
number two tablet vendor
is really not that interested in keeping its products under wraps ahead of their formal announcements anymore.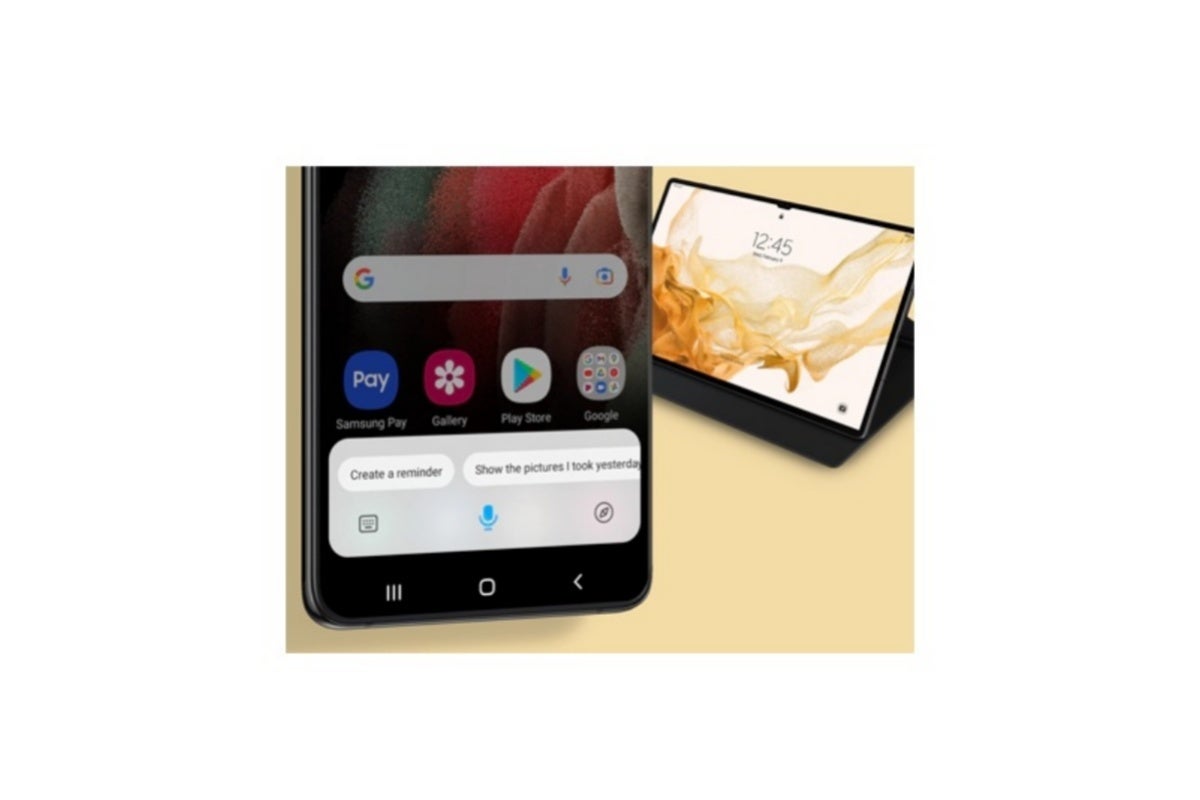 That can only be the Galaxy Tab S8 Ultra.
Taking a cue from Apple's widely berated (but presumably still incredibly popular) MacBook Pro from last year, the 14.6-inch giant (!!!) is likely to house two front-facing cameras into its screen cutout, which will undoubtedly stir some heated debate among Samsung's hardcore fans.
While there are plenty of notched Galaxy handsets available today that customers don't seem to have a problem with, the Tab S8 Ultra is expected to start at
a recommended price of $1,100
or so stateside.
You can probably understand why some people would prefer to get a more... symmetrical design in exchange for their small fortunes, especially with those one thousand and one hundred bucks unlikely to include a keyboard, cover, or cellular connectivity as standard. On the bright side, the built-in S Pen will definitely not cost extra, and those willing to pay a premium can expect to score 5G speeds as well.
What about the Galaxy Tab S8 and Tab S8 Plus?
Well, for all we know, the "standard" 11-inch model and non-Ultra 12.4-inch Plus variant could have been prematurely confirmed by Samsung too. That's because their external appearances will almost surely go unchanged compared to the Tab S7 and S7+, overall dimensions included.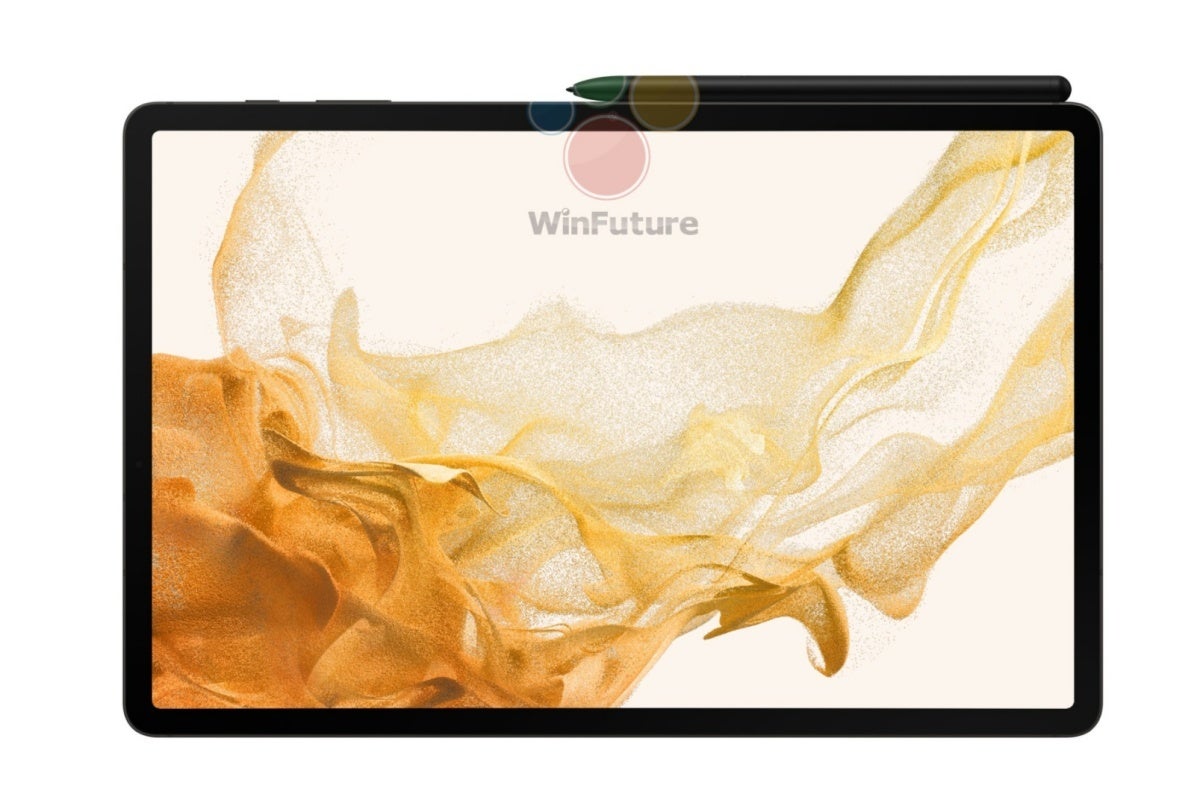 That Galaxy Tab S8+ sure looks familiar.
The 120Hz screens will come with reasonably thin and pretty much symmetric bezels all around, and despite packing huge 8,000 and 10,090mAh batteries with blazing fast 45W charging capabilities, the
Galaxy Tab S8 and Tab S8+
are virtually guaranteed to shine with their wasp waists as well, measuring 6.3 and 5.7mm in depth respectively.
The Tab S8 Ultra, by the way, will be even thinner, at 5.5mm, far outshining Apple's 11 and 12.9-inch 2021 iPad Pros in that department. In addition to the aforementioned Snapdragon 8 Gen 1 SoC, the Galaxy Tab S8 trio should obviously share pre-installed Android 12 software, as well as an 8GB RAM count and 128 gigs of internal storage space in entry-level configurations.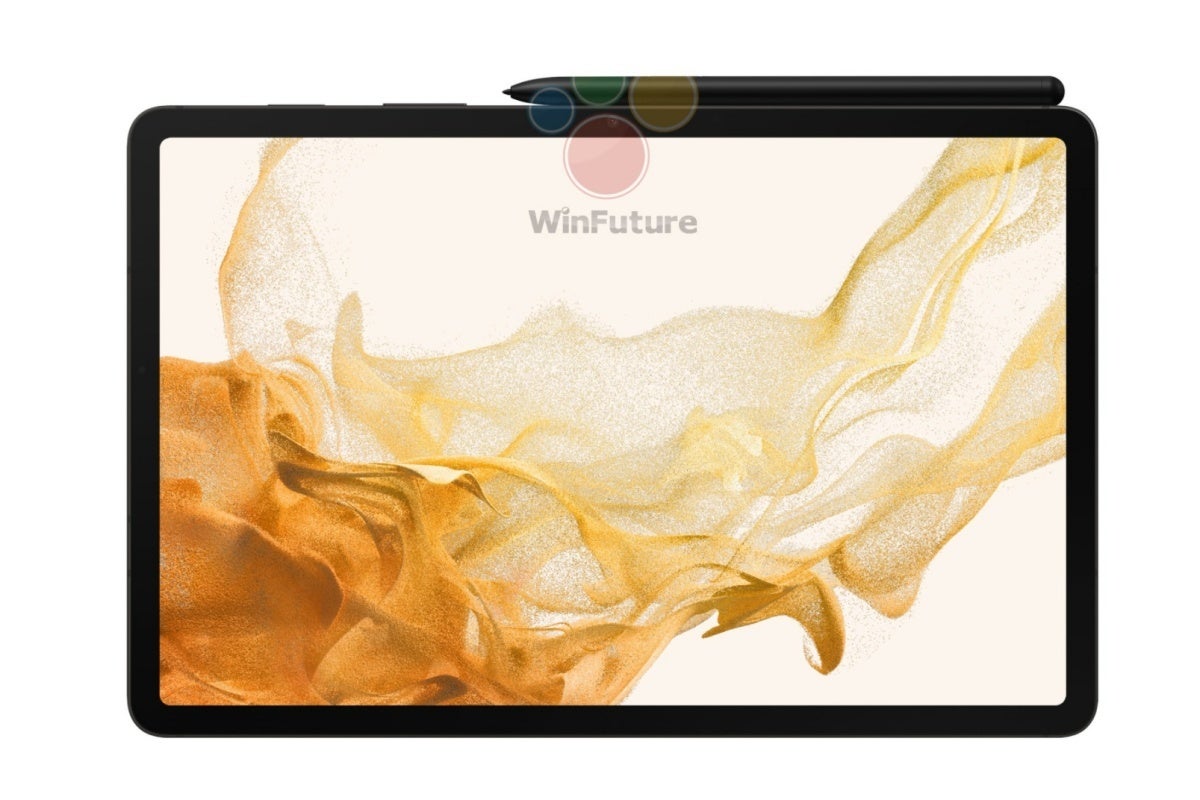 The Galaxy Tab S8 sure looks... a lot like its big brother.
All in all, the Tab S8 and Tab S8+ don't look very impressive (read original) on paper, at least for something rumored to start at $800 and $900 or so respectively. Yes, the Galaxy Tab S7+ will almost definitely be knocked out of our list of the
best Android tablets money can buy
when these bad boys finally arrive, but it's hard to imagine them giving the
best iPads
out there a run for their money from a mainstream popularity standpoint.