Samsung does the unthinkable with Android 10 update for US unlocked Galaxy Note 9
21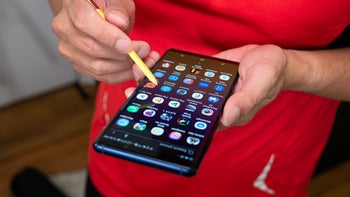 That's actually not the most surprising part of the story, although compared to some of Samsung's Android Pie deliveries last year, the turnaround is definitely pretty impressive. What never happens, however, and is in fact happening here is a major OS promotion making its way over-the-air to a US unlocked Galaxy flagship before carriers can take care of the same device.
Technically, the
Galaxy Note 9
has scored
Android 10
goodies with
One UI 2.0 tweaks
on top
on a few US carriers already
, but we're not talking about any of the nation's "big four" industry players. Instead, US Cellular, Xfinity Mobile, Spectrum Mobile, and Comcast apparently managed to beat Verizon, AT&T, Sprint, and T-Mobile to the punch, and now the same can be said about unlocked models purchased directly from Samsung, as well as authorized retailers like Best Buy, Amazon, and B&H Photo Video.
Let's just hope this change of pace for the Galaxy Note 9 doesn't mean mobile network operators have bumped into any serious glitches while "optimizing" their Android 10 updates. The
Galaxy S9 and S9+
are also yet to make the jump as far as both US unlocked and major carrier-locked models are concerned, but if everything goes according to Samsung's latest plans, all that should change very soon.
READ MORE