iPhone 11 (2019): release date, price, news and leaks
31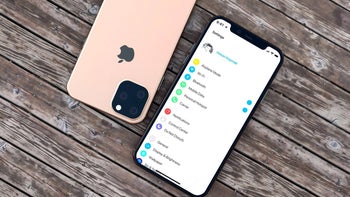 Well, folks, 2019 is here and although we've got months of waiting before the next generation of iPhones hits us — there are already rumors about them floating about the Web. Never too early for those if your device is hot enough, we guess.
As every year, we expect the iPhone 11 (or however Apple decides to call it this time around) to be announced in September. But, already, we have some juicy tidbits of information about them. Let's gather it all up!
Three models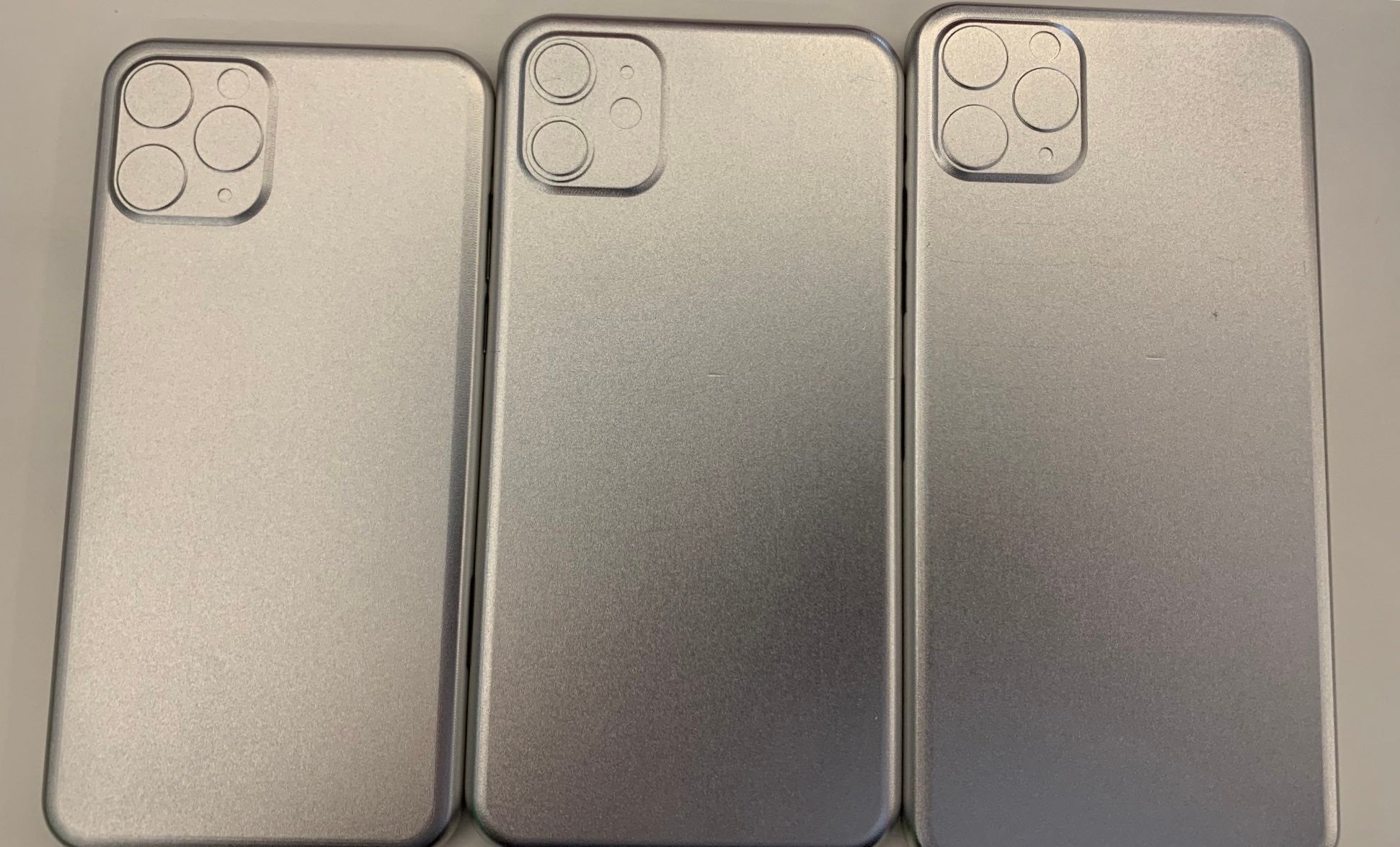 In 2017, Apple launched the iPhone 8 and iPhone 8 Plus with a design very, very similar to what we have been getting for the past 4 years. Alongside those two, the company also announced the iPhone X — the first fresh look with radical new changes. Then, in 2018, we saw another trio of new iPhones. This time, all three have the "new" design language and they are the iPhone XR, iPhone XS, and iPhone XS Max.
According to rumors and analysts, Apple intends to stick to the triple phone plan this year as well. The rumor mill used to call them iPhone XI, iPhone XI Max, and iPhone XIR — as respective successors to the iPhone XS, iPhone XS Max, and iPhone XR — but recent leaks point towards
a different naming scheme
. Supposedly, the iPhone XR's successor will be named the iPhone 11. The reiteration of the iPhone XS would be named iPhone Pro, and the biggest one will be called iPhone Pro Max. The names are a bit... meh, but Apple did kind of paint itself in the corner with last year's naming scheme. Still, the rumor mill could be wrong, or the names could change last minute.
Design
The iPhone 6 - iPhone 8 era showed us that Apple isn't super-interested in changing its device design all too often. Similarly to its computer and tablet lines, it's confident that its designs can stand the test of time over periods of 4 years or more. And early reports do say that
we won't be seeing a major change
in how the 2019 iPhones are going to look.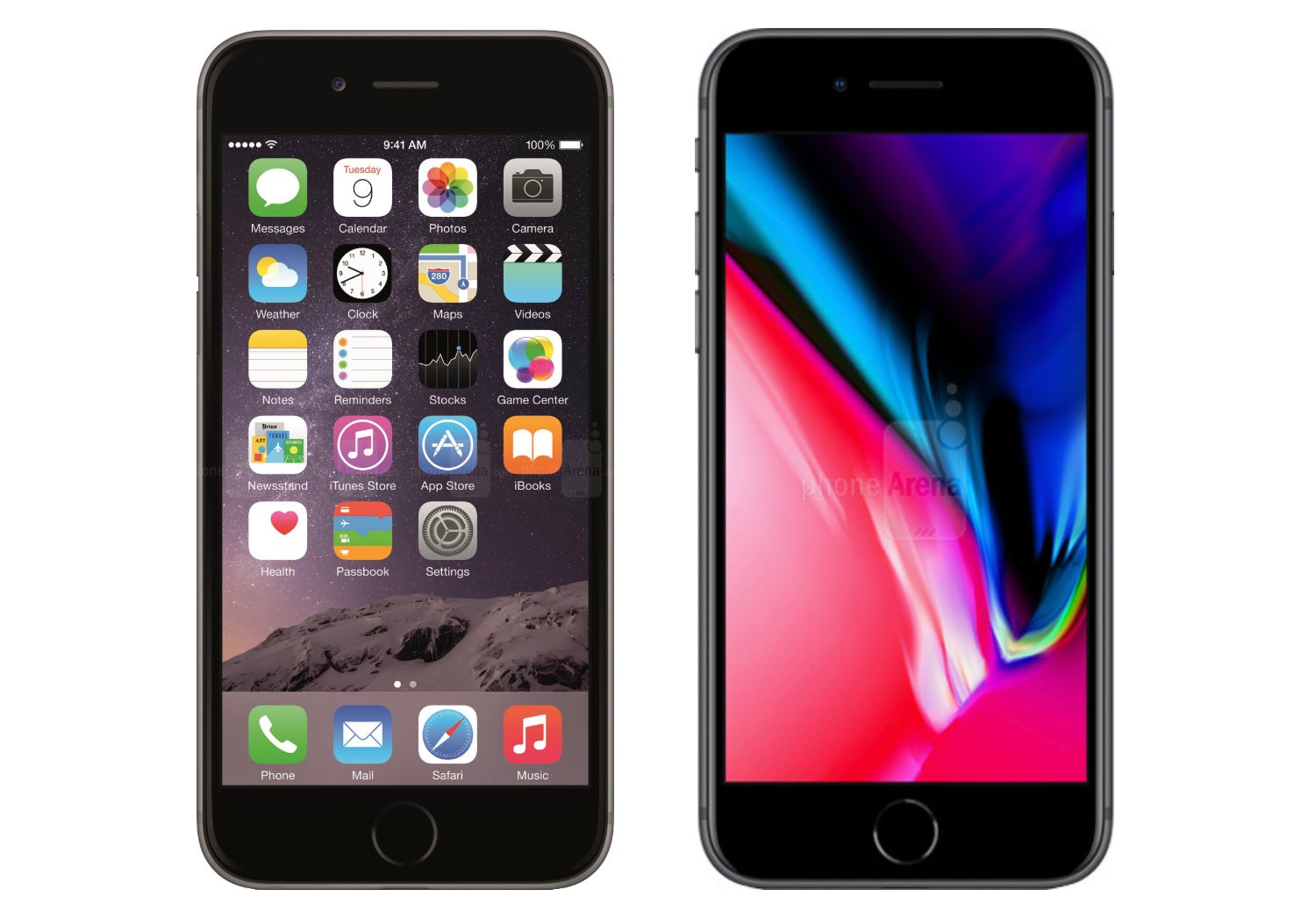 iPhone 6 vs iPhone 8, four generations apart
Earlier in the year, there was some hope for a smaller notch — when a major Apple supplier announced that it has found a way to implement an RGB sensor and an IR proximity sensor under the active pixels of a smartphone's display, this led to speculation that
Apple might shrink the size of the monobrow
at the top of the iPhone 11's screen. However, as the months rolled by and more and more stuff leaked, it's starting to look like we won't see much of a change to the iPhone's front.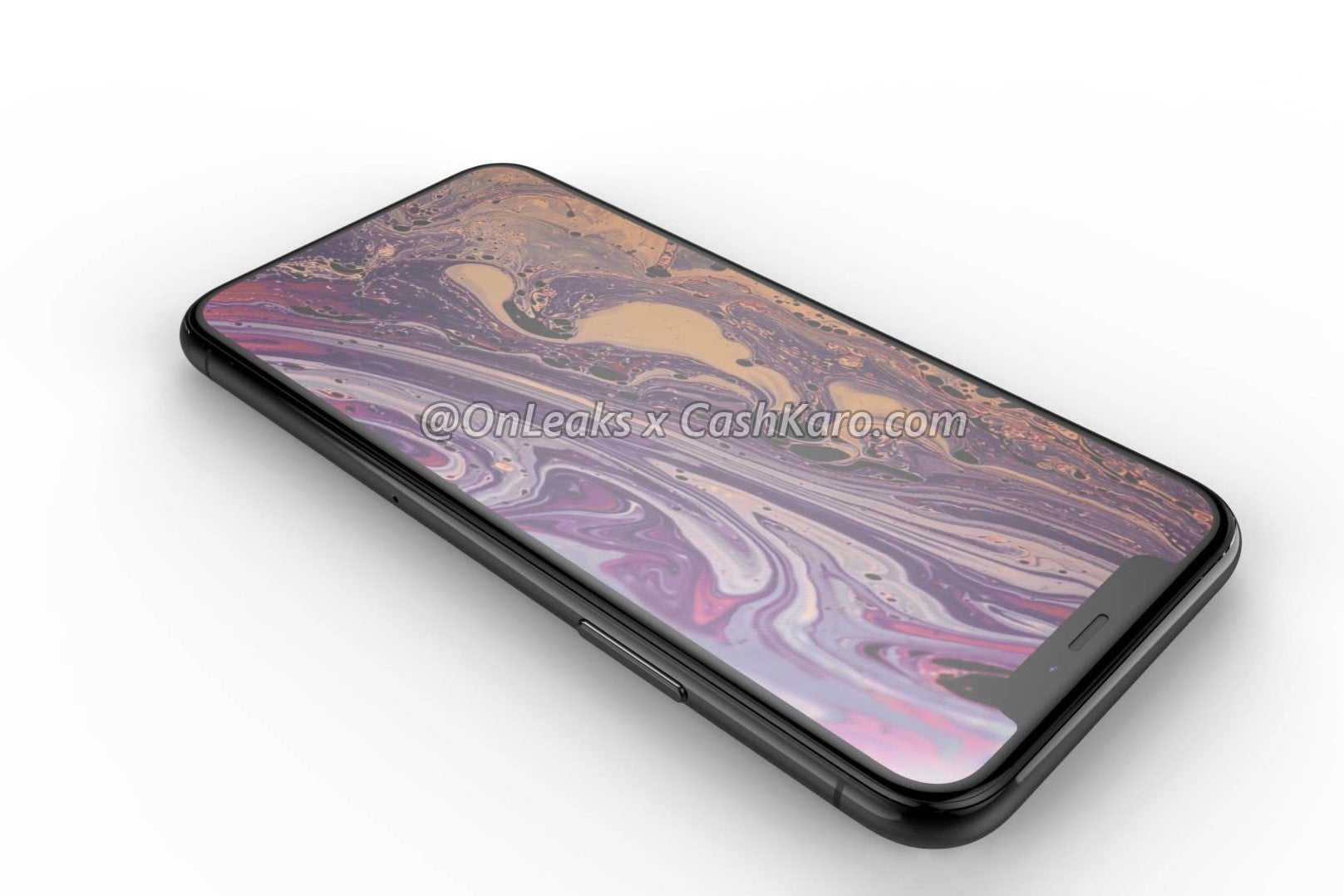 Other hopeful reports stated that Cupertino is not only interested in hiding the notch sensors behind the display — allegedly, Apple was also dabbling in
under-the-glass fingerprint scanner
technology. However, we haven't heard much about that since and, knowing Apple, we believe it's safe to say the company will prefer to stick only to Face ID going forward. Especially since in-display-fingerprint tech isn't quite there yet.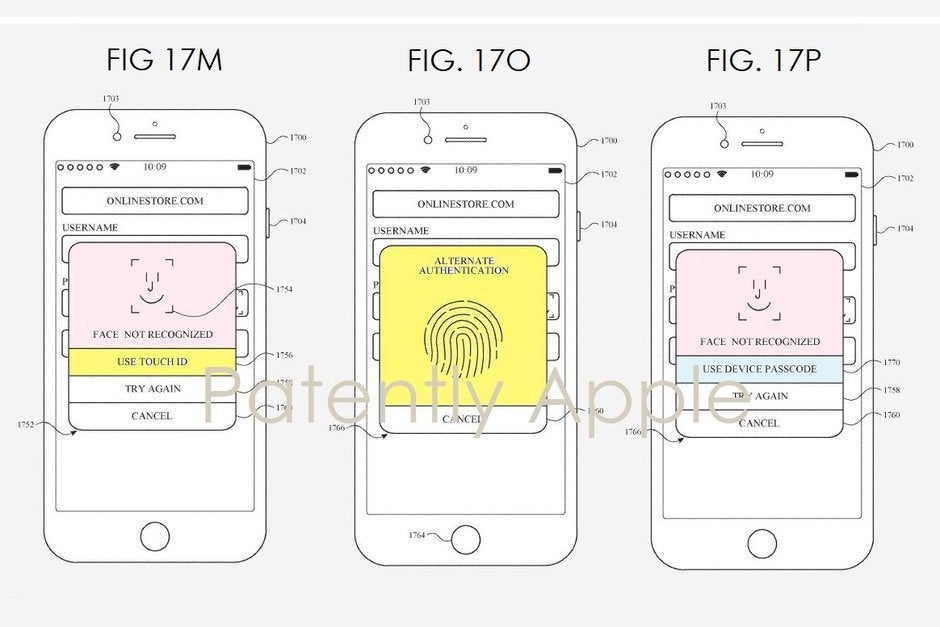 As far as display sizes go — we've no reason to believe there will be a change anything in that department. In fact, analysts report that the company is planning to keep the same combo — 5.8-inch OLED, 6.1-inch LCD, and 6.5-inch OLED screens on the iPhone Pro, iPhone 11, and iPhone Pro Max, respectively. However, there's one interesting tidbit — the XR-succeeding line might
also switch to the OLED technology
, which means it might get the higher resolution, super-deep blacks, and thinner bezels of its more expensive siblings. Now that would be something, but we feel it might be wishful thinking.
Less of a fingerprint magnet
Now, one recent rumor says that Apple is thinking about applying a
frosted glass
effect to the back panels of its 2019 iPhone lineup. That'd give them a slight matte look and feel, which doesn't show as much fingerprint grease and also kind of looks like the good old aluminium bodies. The same leak suggested that the Space Gray version of the iPhone 11 would even have a matte frame instead of the shiny polish.
What about the camera lump?
We have been getting a steady streams of camera-related leaks recently. Allegedly, the iPhone Pro and iPhone Pro Max will get a third lens on their camera modules.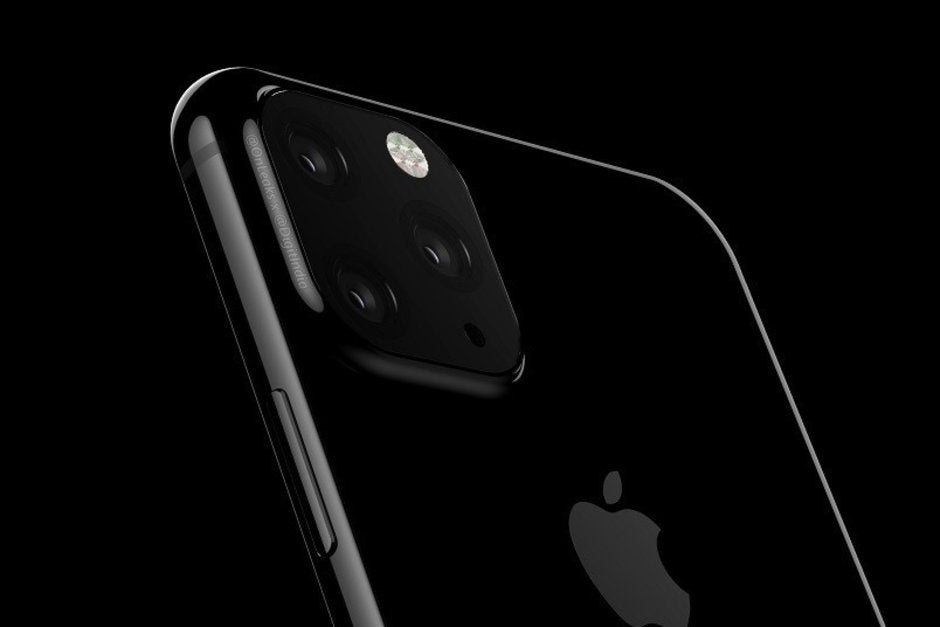 The Internet was not all too pleased about the appearance of that and there was
a bit of a panic online
. Soon after, rumors of another prototype,
with a horizontally-alligned
camera at the top center of the device's back surfaced. However, it appears as if the latter has been scrapped, since all of the leaks lately keep showing us the square-shaped bump.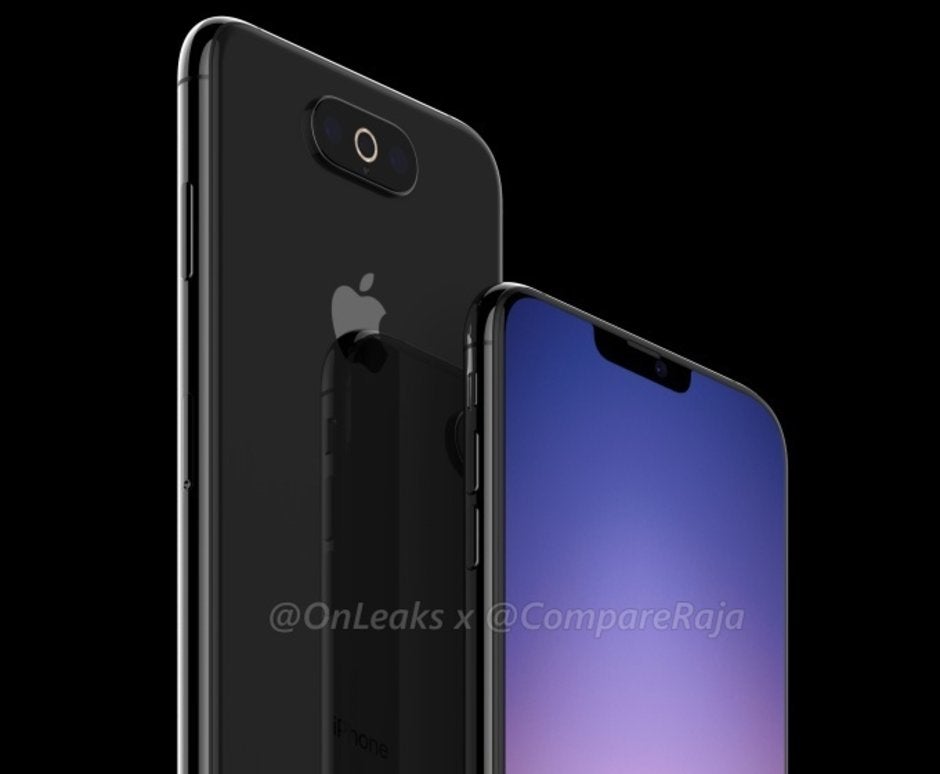 Horizontal camera design will likely not happen
Just another leak seemingly confirming my January #iPhoneXI prototype leak accuracy... pic.twitter.com/qVWF59GgKr

— Steve H.McFly (@OnLeaks) March 28, 2019
But for the past couple of months, leaks, alleged official dummies, and pretty much any reputable leakster agrees on this design:
What will the third camera be for? There was a lot of speculation, but it comes down to this — it will either be
a ToF camera
or one with a super-wide-angle lens. According to the latest leaked information, the latter is much more probable. So, expect the iPhone Pro to have a camera trio like the one on the Galaxy S10, LG V50, and Huawei Mate 20 — wide-angle, telephoto, and super-wide-angle. The new sensor will have a 12 MP resolution and its lens will cover a 120-degree angle. For comparison's sake, the Galaxy S10 has a 123-degree FOV, while the LG V40 offers 107 degrees.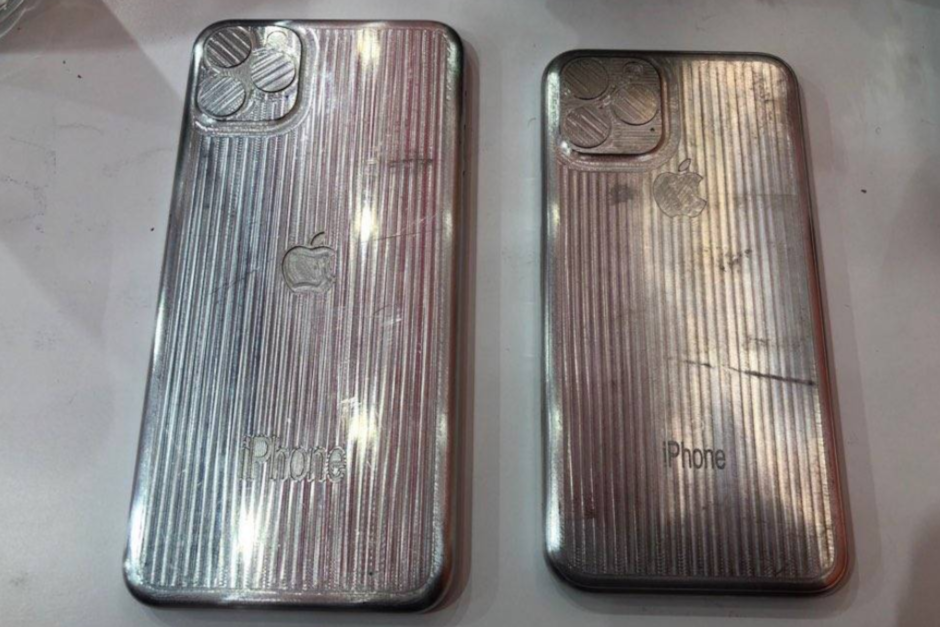 Alleged iPhone Pro and Pro Max molds for case makers. Notice the Apple logo positioning
Some rumors do claim that Apple is working on a concealed ToF camera on the back, covering the lens with a paint which is see-through on the camera's side. Leaksters have speculated that this may be used to cover up the super-wide-angle lens, but we are not sure that makes much sense. Wide-angle cameras usually have smaller sensors and need all the light they can get. Covering it with paint, no matter how see-through it is, would hinder its operation. There's the possibility for a stealthy ToF camera back there, hidden behind a thin layer of see-through paint, doing its silent work to help out with Augmented Reality features and apps.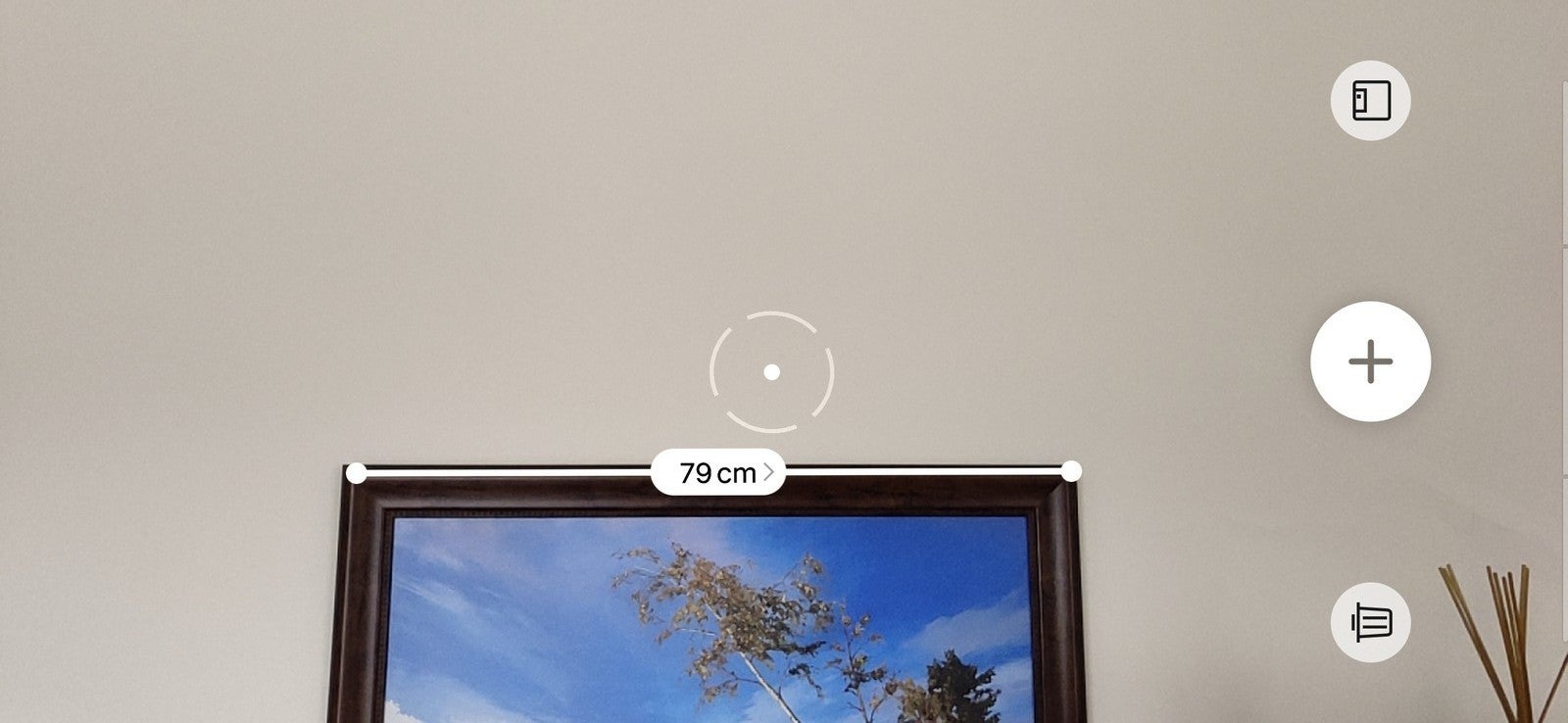 A ToF camera should improve the accuracy of Augmented Reality
This is, of course, highly speculative, but it sounds like a very Apple thing to do.
It is also rumored that the next iPhones will have a
Night Mode
in their Camera apps — much like the Google Pixel's Night Sight and other competitors' phones, the iOS Night Mode will use a mix of computational photography, multiple shots, and high exposure settings to make well-lit and noiseless photos in the dark. Rumor says it will turn on automatically whenever it's dark — again, a very Apple thing to do — but there may also be a toggle for the user to enable / disable Night Mode themselves. It's unknown whether this mode will be exclusive to the premium iPhone Pro series or if it will also bleed down to the XR-successor model.
There are also new rumors suggesting that we will be able to do
real-time video retouching
as we are recording. Think removing the background and exchanging it with something else straight in the viewfinder. The MacBook laptops already have such effects in the Photo Booth app, so it's not far-fetched to imagine Apple doing something with the iPhone's camera.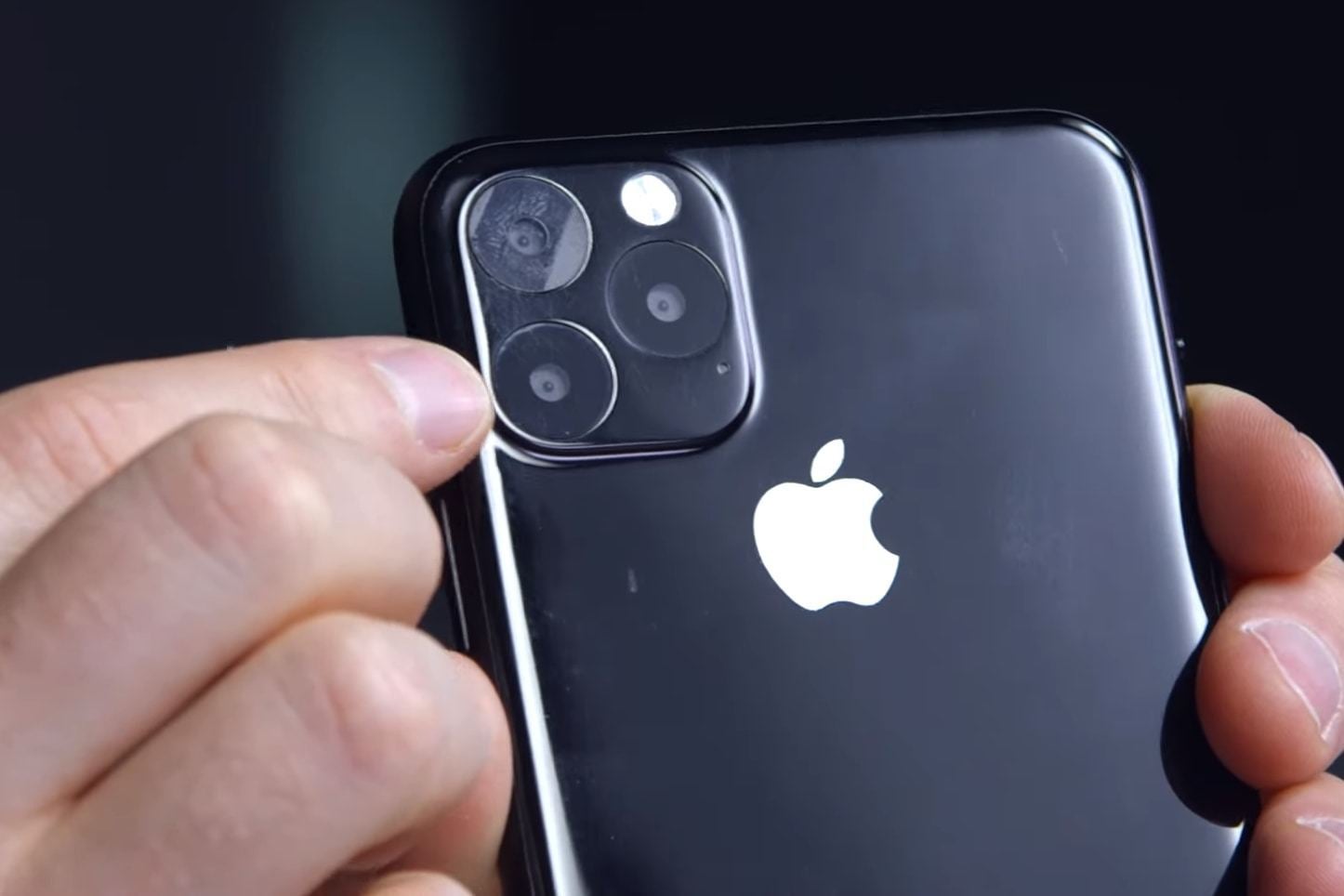 iPhone 11 dummy unit
The iPhone 11 will surely get a slight camera upgrade, though. While 2018's iPhone XR only had a single camera on the back, reports say that its 2019 iteration will add a telephoto partner for it, giving it the same setup as the current iPhone XS models.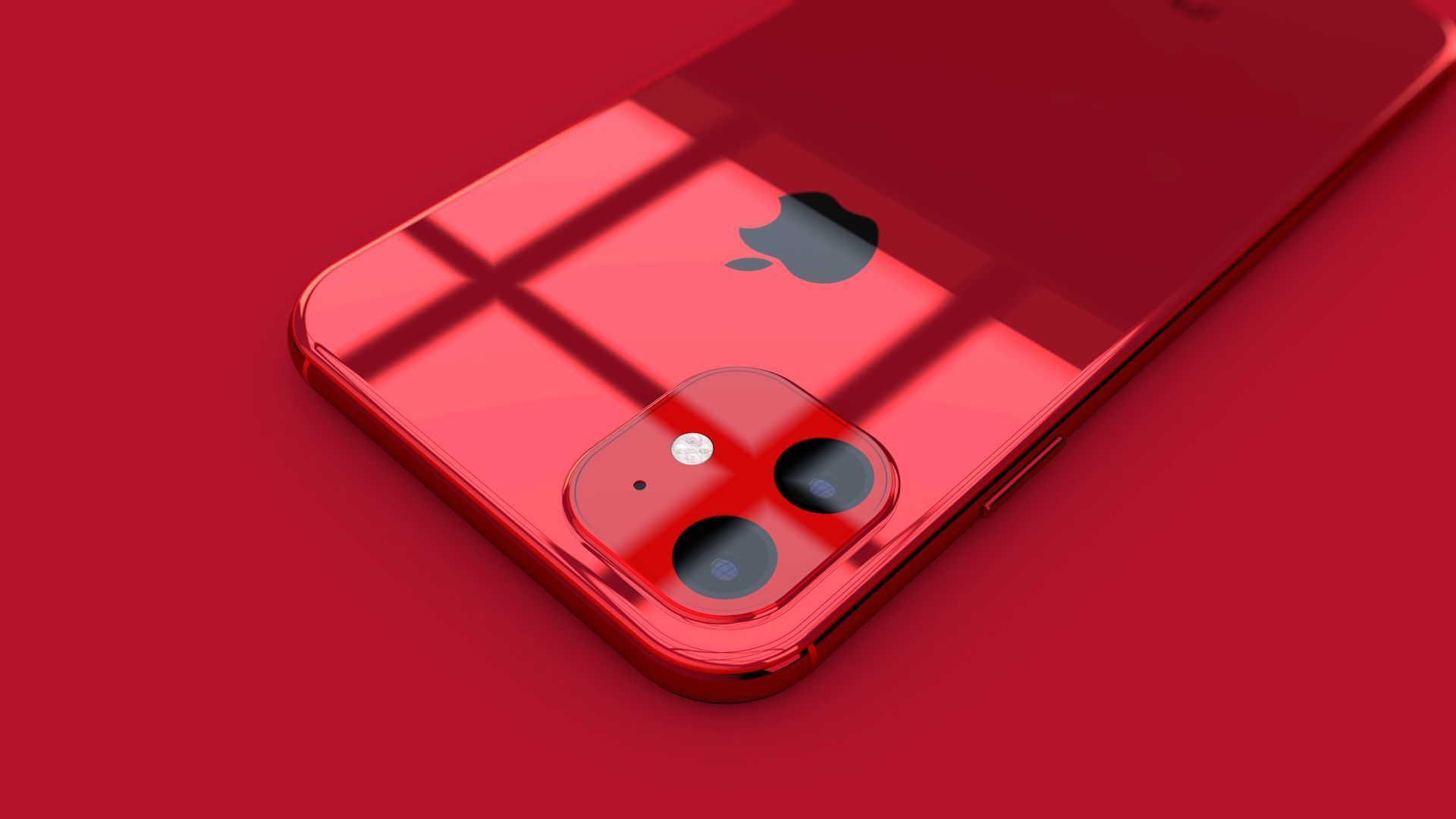 Another colorful explosion
The iPhone XR was definitely the most colorful iPhone we've seen since the plastic iPhone 5c of days gone. And it was certainly a selling point for it — there were some awesome vibrant paintjobs to pick from and the customers enjoyed them to the fullest. It seems the iPhone 11 will repeat that with a set of unique colors of its own. While we don't know the exact lineup, a bunch of glass shards were discovered, believed to be leftovers from testing lines of the 2019 iPhones. Here are the paints we expect: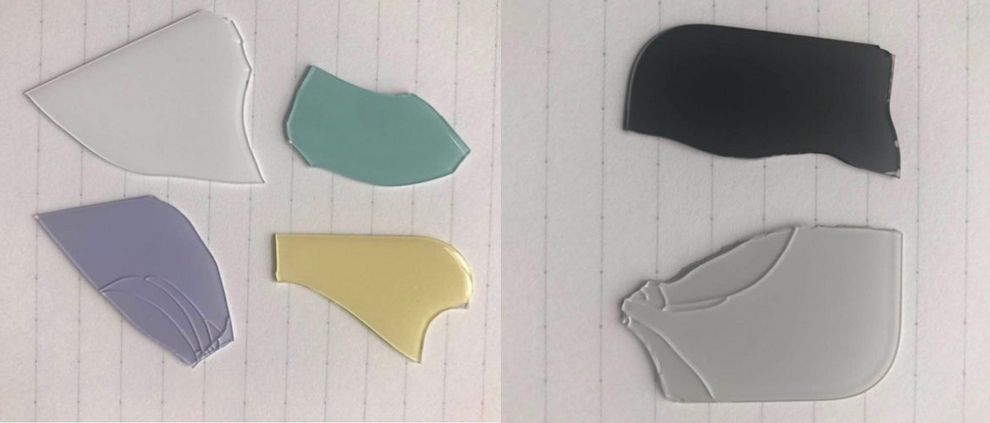 Glass shards, allegedly from the iPhone 11 models
They are not as vibrant as the colors we got on the iPhone XR, but still certainly pretty. We are notably missing the Product RED choice here, so maybe that's not the full lineup.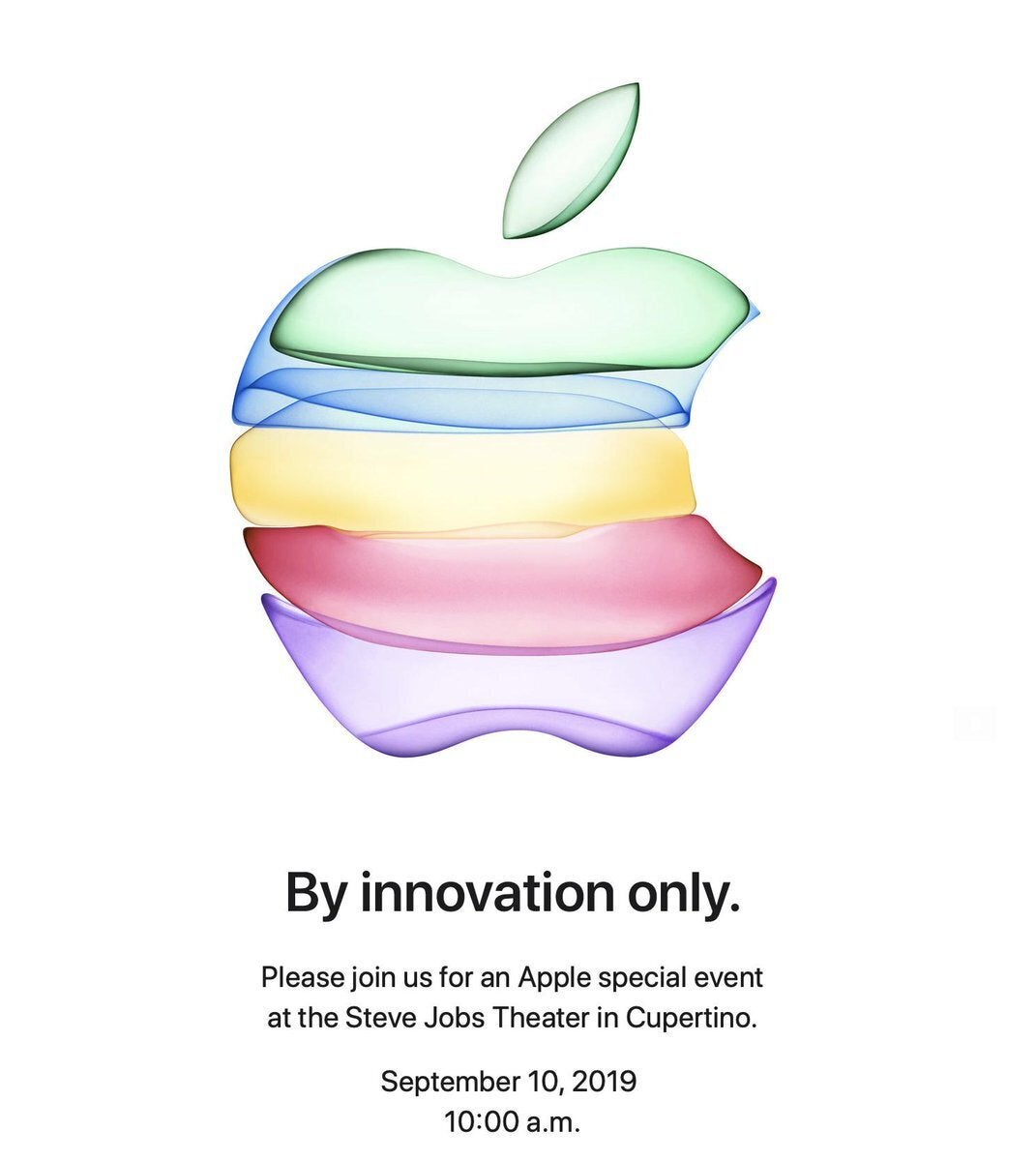 As far as the iPhone Pro goes, we heard that there will be a new Rainbow color. Right now, rumors have us imagining it looking like the Galaxy Note 10's Aura Glow. However, some reputable leaksters insist that it won't be a Rainbow color... but
the Apple logo
on the back itself will just have a rainbow color, as homage to the classic 90s Apple logo. We wouldn't put it past Apple to do a modern version of that — possibly a gradient, reflective Apple logo on the back?
The invitation for the September 10th iPhone event actually features a multi-colored Apple, further giving these rumors some credence.
Connectivity - USB Type-C?
The fact that Apple finally caved in and gave the iPad Pro of 2018 a USB Type-C connector, instead of its proprietary Lightning port, was kind of surprising. Apple loves to keep everything close to the chest, with a tightly-enclosed ecosystem and its own hardware and software solutions for everything.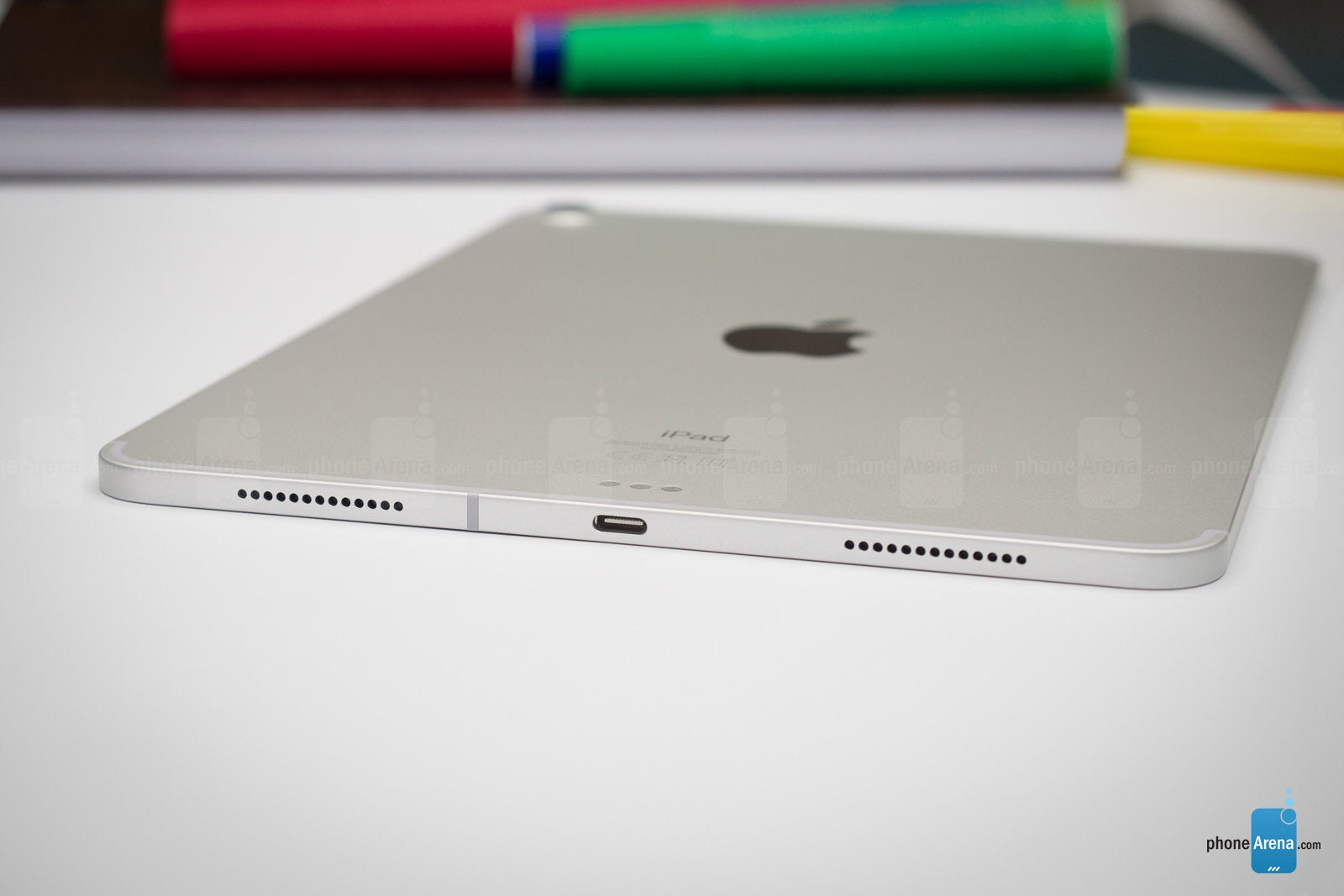 An iPad with USB? What a time to be alive!
However, when it comes to putting the "Pro" in iPad Pro, Cupertino silently admitted that the new USB Type-C is the better port to go with.
Now, some speculate (hope) that we might see
USB Type-C connectors on the upcoming iPhones
as well. We are not convinced this will happen, though.
The Lightning port is still a great source of revenue for Apple due to the fact that any company that wants to make an accessory for the iPhone needs to pay a license to use the connector's protocols. And there are a ton of accessories.
The iPad Pro might have gotten USB Type-C due to Apple wanting to make it appear more like a hybrid laptop and less like a portable media player. The iPhone doesn't sit anywhere near that category and we wager it will keep its proprietary Lightning connector.
However, we may see a new charger in the box!
Latest rumors
say that we will actually get a fast-charging brick come with the iPhone Pro. This feature was available for the iPhone XS, but you had to go out of your way to buy the wallplug and the required cable extra. Well, if the whispers are correct, the iPhone Pro will come with that USB C to Lightning cable and a fast-charging brick for free! Whew!
Wireless charging goes both ways
Apple is supposedly going to add reverse wireless charging to the iPhone Pro line. Much like Huawei and Samsung did with the Mate 20 Pro and Galaxy S10, the iPhone Pro will be able to give off charge from its back. Supposedly, this will let you charge your AirPods case by just putting it on top of the iPhone! We don't know whether this feature will also come to the "regular" iPhone 11. However, seeing as all three phones will supposedly have their Apple logo move to the center of the back, we assume all three will have a coil for reverse charging there.
Water can't stop me!
iPhones have been water-resistant ever since the launch of the iPhone 7 and that's pretty cool. However, it's still pretty hard to use them if the display is wet — capacitive technology and water don't mesh well. Allegedly, Apple is working on a patented "
underwater mode
", which would allow the phone to read finger taps even if fully submerged under water. That's certainly interesting and we would be curious to learn more about it, should it turn out to be true.
So long, 3D Touch, we knew thee well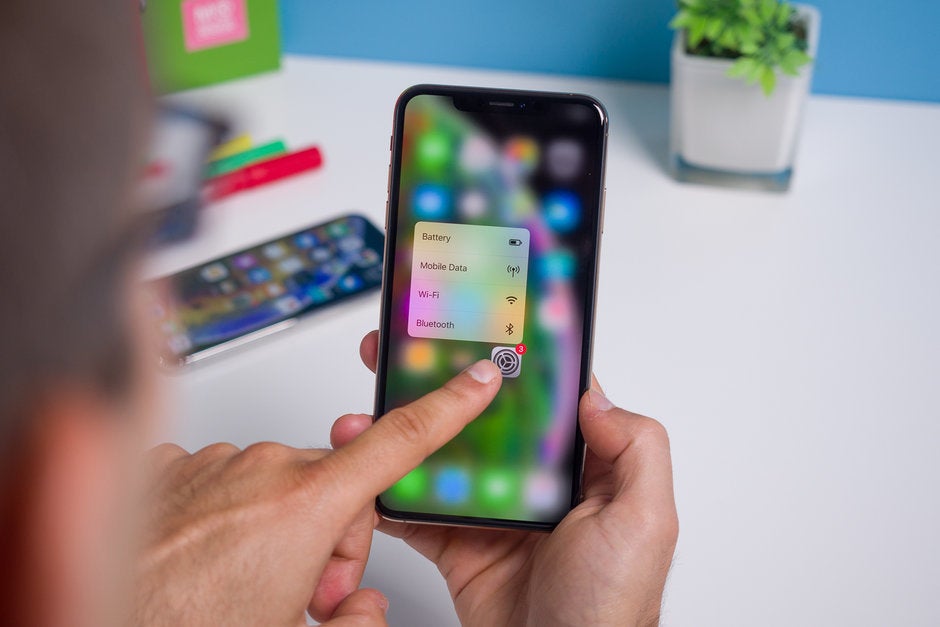 We have been hearing rumors that Apple intends to kill 3D Touch
ever since before the iPhone XS launched
. We already have the iPhone XR, which doesn't have the pressure-sensing technology. Instead, Apple is replacing the 3D Touch gestures across the interface with a simple long press (*ahem*, sorry, it's called "Haptic Touch"). The latter isn't spread throughout iOS yet, but Cupertino has confirmed that it will be adding more and more Haptic Touch functions with coming iOS updates.
In other words, it's entirely possible that Apple might be prepping for a future where
its phones won't have 3D Touch
. The sheer amount of reports from analysts and leaksters make us believe that the company is definitely, definitely considering it.
Why? Well, building displays with pressure-sensitive sensors underneath the glass is a pretty expensive and not a very easy process. On the flipside, 3D Touch never really picked up as an essential feature — most users even forget they have it. Yeah, we think it sucks that 3D Touch might be gone, but the majority has spoken. Or so we are led to believe.
We still hope that Apple might — at the very very least — keep 3D Touch on the super-expensive iPhone Max line. It's
definitely a nifty and satisfying feature
to use, it is still unique and exclusive to the iPhones, makes the keyboard cursor super-precise (as opposed to the mockup of that feature that the iPhone XR has) and it has proven itself useful
for shooter games
. Alas, we are at the mercy of Cupertino here.
iPhone 11 price and release date
Every year, Apple announces its new iPhones at a special September keynote event. And yes, we do have the date for 2019's event — September 10th. The handsets themselves go up for pre-order the following weekend and ship a week or two afterwards. So, we expect the first iPhone 11 units to begin shipping around the 21st of September.
And the price? One would hope that the recent slowdown in iPhone sales might give Apple a good indication that maybe it went a bit overboard with the pricing of the iPhone XS and iPhone XS Max. On the other hand, Cupertino is not one to backpedal on decisions easily. Really, we expect no major change in pricing — $750 for the iPhone 11 (2019), $1000 for the iPhone Pro, and $1100 for the iPhone Pro Max. But hey, fingers crossed that if Apple does remove 3D Touch on the expensive models, it would at least pass the savings on to the consumers.