Apple iPhone XI models rumored to feature new Underwater Mode and more
27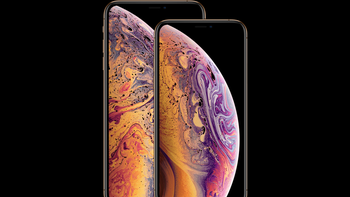 There have been conflicting reports whether all three models will feature an OLED display, but Kuo says to expect Apple to equip the two premium models with OLED panels while once again outfitting its "more affordable" model with an LCD display. The analyst says not to expect a switch to USB-C just yet, and both the iPhone XI and iPhone XI Max will have a triple camera setup thanks to the addition of a Time of Flight (ToF) camera. This uses infrared light and technology that times how long the light takes to bounce off a subject and return to the phone, allowing for a more accurate depth reading from the rear cameras. This will also allow Apple to offer more AR features for iPhone users.
Now it appears that the 2019 iPhones are going to have some other new capabilities as well. In the middle of last month,
XDA's Max Weinbach sent out a tweet
with some rumors related to this year's iOS powered handsets. Perhaps everyone was too caught up in Samsung's Unpacked event to notice the tweet, which was just five days away at the time. According to Weinbach's source, the new iPhones will feature a patented Underwater Mode that will allow the handsets to be used, well, underwater. In other words, the screen will be able to recognize a touch input even when the screen is completely submerged. This will allow users to employ their iPhones in the rain without getting ticked off that the screen is not recognizing their taps.
No foldable Apple iPhone or 5G model is expected until next year

In addition, Apple is expected to upgrade the Haptic Engine on its upcoming models. This is the technology Apple uses to create a tactile feedback, like a vibration, when you long press on the iPhone screen. Apple will reportedly divide the 2019 iPhone screens into nine regions. When a virtual button is pressed in a specific area of the screen, say the upper left corner, the user will feel a vibration coming from that area of the display.
The new iPhones will no doubt launch with iOS 13 installed. We've already passed along the rumor that
Apple will eliminate the annoying volume heads-up display (HUD)
with the next major iOS build. For example, when raising or lowering the volume of the ringer, iPhone users see a box that is smack dab in the center of the screen with the illustration of a bell and lines that track the setting. And Dark Mode, which has all iPhone users excited, will probably debut in iOS 13.1, according to Weinbach. This gives those with an iPhone the ability to switch viewing a white background and black text to seeing a black background with white text. This is useful at night when a white background can act like a flashlight and annoy you and others in a darkened room.
We don't expect Apple to join Samsung, Huawei, TCL, Oppo, Motorola and any other phone manufacturer producing a folding handset this year. That doesn't mean that Apple is staying out of the fray, only that it is expected to be among the last of the major phone manufacturers to offer a foldable phone. Apple is also expected to wait until 2020 to introduce an iPhone that supports 5G connectivity.