Shooter games that use the iPhone's 3D Touch perfectly
5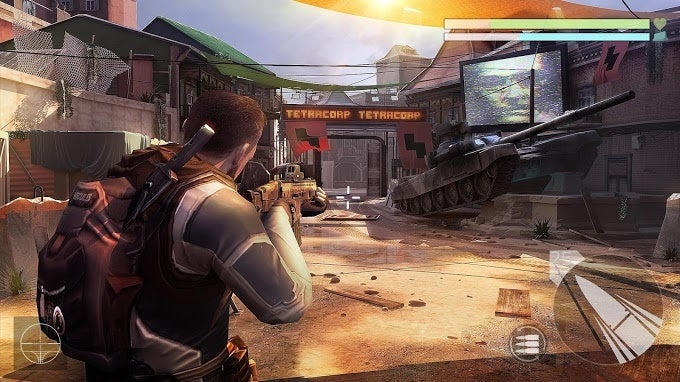 Apple's pressure-sensitive technology — 3D Touch — has been around since the iPhone 6s. That's three generations of iPhones now and you'd think that game developers would already be using it by default. Sadly, however, it's still rare to spot a game that uses 3D Touch, especially one that makes proper use of it, enhancing the gameplay experience. Especially when we are talking about shooter games.
If you think about it, shooters on a mobile device are the genre that benefits most from 3D Touch. The user doesn't need to lift their right thumb from the screen in order to press on the "fire" button and ruin their aiming. No, they can keep the thumb on the glass and swipe to follow the enemy, then just press a bit harder to actually shoot. Sounds like every first and 3rd person shooter should have that, right? Well, they don't.
So, we thought we'd compile a list of shooter games that use the 3D Touch mechanic in a meaningful and well-executed way. Sorry, it's a bit short right now, we hope it expands soon!
The latest Modern Combat games
Modern Combat 5 and Modern Combat Versus are the two most recent games in a series that has long been known to be the king of FPS on smartphones. Developer Gameloft has kept up with the times and has added 3D Touch controls to both games — you press down to shoot. This makes moving, strafing, aiming, and firing a lot easier as you don't need to ever lift your fingers from the screen.
Knives Out / Rules of Survival / Survivor Royale
These three games are actually the same, made by the same developer and repackaged under three different titles. We are not sure why developer NetEase Games decided to distribute it in this way and were concerned that it's just a sub-par game, which was spammed across the app stores with different keyword titles in order to generate easy clicks.
We were wrong, however. These games are among the best PUBG-like games you can find on mobile — you play on a huge, huge map and are dropped with ~100 players, each having one life only. Last one to survive wins. Each game is slightly different than the other two in some way so we suggest trying them all out. But they're all a good time.
It's obvious that a lot of thought has been put into gunplay and controls when developing these games, with buttons in the right places and fine-tuned options to make the "FPS on touchscreen" experience bearable. 3D Touch to fire is an option, which we do recommend every iPhone user activate as it increases your chances of landing a shot and surviving a frantic battle.
Cover Fire: shooting games fps
| Game | 3D Touch used as | Download |
| --- | --- | --- |
| Cover Fire: shooting games fps | Zoom scope and fire | Download |
Don't be put off by the generic title of this game. It's a railway shooter gallery, which means you don't need to worry about moving your character around — you just take care of aiming and firing. While that may sound "boring", the gameplay is smooth, simple, engaging, and satisfying thanks to polished controls and a really good implementation of 3D Touch. We found ourselves keeping this game installed after testing it.
Warhammer 40,000: Freeblade
| Game | 3D Touch used as | Download |
| --- | --- | --- |
| Warhammer 40,000: Freeblade | Zoom and secondary fire | Download |
Another shooting gallery, this one set set in the Warhammer 40k universe. But you don't need to be a fan of the lore to enjoy this game. It's smooth and offers great animations with tons of things that go boom. 3D Touch here is used in a different manner — you don't use it to shoot your main machinegun but to zoom and launch your special weapons.
Guns of Boom
| Game | 3D Touch used as | Download |
| --- | --- | --- |
| Guns of Boom | Zoom scope | Download |
Guns of Boom is what we would call the epitome of casual mobile FPS. It puts you in quick, frantic team deathmatch skirmishes and the game's built around an auto-fire option (gun fires automatically when you point it at an enemy) that we suggest you leave enabled. 3D Touch here is used to activate the scope or iron sights on your gun and zero in on that kill.
While gameplay is not as thrilling as it can be, Guns of Boom is held together by smooth animations and a colorful art style, somehow making you forget that you are not really shooting your gun and helping you burn through your free time (and phone battery).