Massive iPhone 11 leak reveals camera details, iOS 13 features, more
31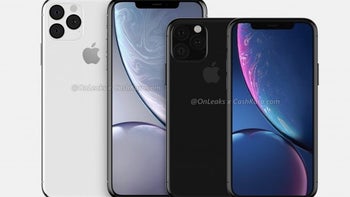 Apple iPhone 11 & 11 Max CAD-based renders
With around four months to go until Apple releases iOS 13 and the iPhone 11, YouTube channel
EverythingApplePro
has teamed up with tipster Max Weinbach to reveal some
new details
about the Cupertino giant's upcoming products.
iPhone 11: camera upgrades, physical changes, more

The next-gen iPhone 11 and iPhone 11 Max, like the iPhone X and XS devices that precede them, are expected to sport large AMOLED displays with diagonals of 5.8-inches and 6.5-inches respectively. Paired with these should once again be a large notch that presents no external changes. But according to the shared information, Apple is preparing an updated Face ID system that allows it to be used from wider angles than currently possible. Previous rumors have also suggested the new security system will work at shorter distances.


Turning the phones over, the biggest difference will naturally be the new camera layout. The latter looks set to incorporate a third 12-megapixel sensor paired with a wide-angle lens which, according to today's leak, will support a 120-degree field of view. For comparison, the LG V40 ThinQ offers a smaller 107-degree field of view and the Galaxy S10 offers a larger 123-degree alternative.

It's reported that Apple was researching the idea of adding optical image stabilization to all three of the iPhone 11's rear cameras. From the look of things, though, this has been scrapped and will instead be saved for the

5G iPhones in 2020

. As for this year's models, these will apparently make do with optical image stabilization on the primary and telephoto cameras, just like the iPhone XS.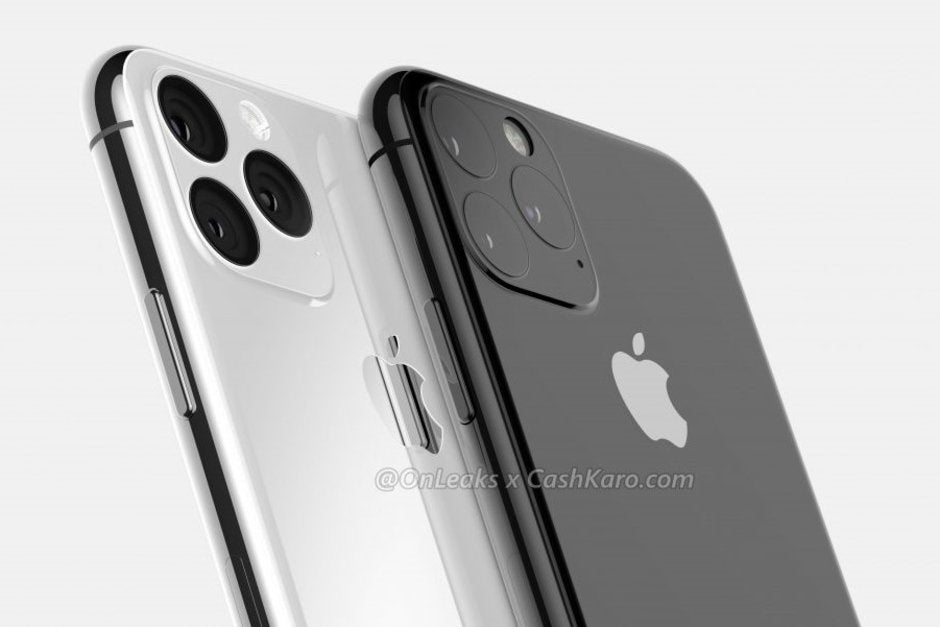 Apple iPhone 11 & 11 Max CAD-based renders
Continuing on the topic of the cameras, Apple is said to be preparing a more advanced LED flash that won't grow in size but should be brighter and light up more surrounding area. Also, the camera bump on the
iPhone 11 and 11 Max
is said to be Apple's most subtle implementation in years, at least in terms of thickness.
Lastly, Apple is said to be preparing a huge upgrade to its image signaling processor (ISP) for improved photography results and an upgrade to its Smart HDR feature. Details weren't shared about the latter, but the tipster said it'd be "better than anything Google or Samsung or Huawei have done before."

Circling back to the external aspect of the next-gen iPhones, it's claimed once again that Apple will introduce a new frosted glass-like coating on its premium iPhone 11 and iPhone 11 models. The coating won't produce a matte finish on the level of Google's Pixels, but the change should be easily noticeable. Other changes to these devices apparently include a less shiny stainless steel frame on the Space Gray model and an upgraded stereo speaker setup that produces both clearer and louder sound.
iOS 13: upgraded Siri, new Dark Mode details, more
In addition to the various hardware upgrades Apple is planning, the iPhone 11 line will also ship with updated software in the form of iOS 13. Most of the features this upgrade will bring
have been detailed before
, so we won't go over everything again, but today's leak does reveal some new pieces of information.

Regarding the highly-anticipated Dark Mode, it'll reportedly focus primarily on dark grey colors and won't include deep AMOLED blacks as previously hoped. Apple is said to be facilitating its implementation inside third-party apps too.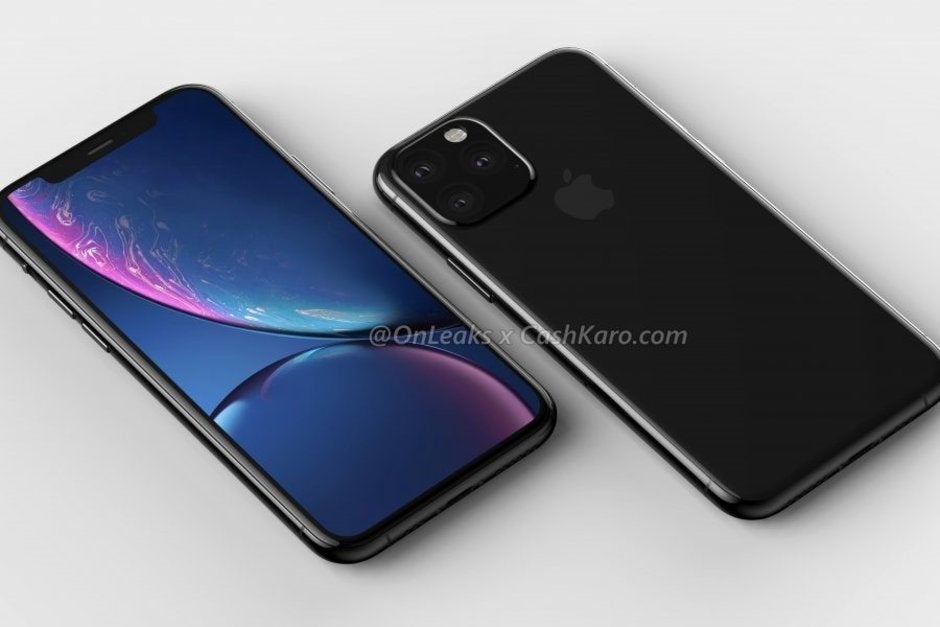 Apple iPhone 11 & 11 Max CAD-based renders
Rounding out the iOS 13 update should be an upgraded Siri which will support more advanced multi-command support, major improvements to overall understanding, and minor improvements to contextual understanding. On a final note, intelligent RAM management that'll learn from user habits and pre-load apps to speed up the iOS experience is to be expected. Also, efforts are apparently being made to make iOS 13 jailbreak proof.