Google's Pixel 4 seals the fate of the company's VR platform once and for all
5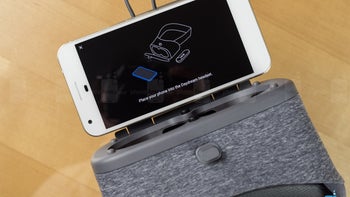 Now that the
Pixel 4 and 4 XL
smartphones
are finally out
, alongside a
second-gen diminutive smart speaker
with a new name, a pair of
AirPods-rivaling true wireless earbuds
, an interesting cross between a Wi-Fi router and a smart speaker, as well as a
relatively affordable and powerful Chromebook
, it's time to talk about what Google
didn't
announce at its big hardware event yesterday.
While there were no shocking omissions, the mythical
Pixel Watch
certainly deserves a mention... for going unmentioned yet again, and to a lesser extent, it's worth highlighting that there was no movement on the Daydream release front for the second year in a row. No new hardware, no software update, and worst of all, the existing Daydream View headset is
"no longer available" from Google's official e-store
.
For those who may not remember, as well as those who never paid much attention to the project, this was the second edition of a fairly rudimentary device designed to use the screen and processing power of compatible Android smartphones to enable immersive virtual reality experiences. Unfortunately for Google (and Samsung), this execution of the otherwise exciting VR concept never took off, which made the death of the Daydream platform
entirely predictable
.
All the signs were there
, and now everything's etched in stone, as the search giant has confirmed to
VentureBeat
it has no further plans to sell the Daydream View and the VR platform isn't even supported on the Pixel 4 handset duo. The same actually goes for the Pixel 3a and 3a XL, but until today, it wasn't clear if that lack of support was owed to Google's decision to abandon its virtual reality play or the somewhat modest specifications of the two mid-range phones.
Big G's move brings to memory what
Samsung did with the very similar Gear VR project
not that long ago, so it's probably safe to say smartphone-tethered VR is altogether dead. For what it's worth, the Daydream app and store will apparently "remain available for existing users", at least for the time being.