Google Pixelbook Go hands-on
7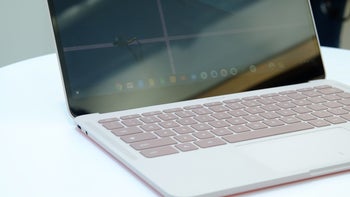 The Pixelbook Go is Google's effort to make high-performance Chromebooks more accessible to everyone. Here are our first impressions of the new laptop.
The Pixelbook Go looks quite like a small MacBook, but it's thinner at just 13mm. The lightweight (2.3 pound) magnesium body has a soft matte finish that provides a good amount of grip, which is augmented by the wavy ridges on the bottom. Despite being super light and easy to grip, the laptop feels sturdy and well-built.
The laptop has a roomy, comfortable keyboard with Hush Keys, like the Pixel Slate, for quiet, efficient typing. The key travel seems average for a laptop, but the typing experience is top-notch, and the Hush Keys live up to their name- I couldn't type loudly even if I tried. Anyone who's used the Pixelbook will find the keyboard here instantly familiar- it's identical, save for the omission of the menu key on the upper right of the original Pixelbook.
The Google Pixelbook Go has a 13.3" touchscreen in either 1080p or 4K resolutions. Like leaks suggested, it's in a 16:9 aspect ratio instead of the original Pixelbook's 3:2. It's decently vivid and nice to use, but the brightness seemed a bit lacking in the bright, sunlit demo area. The Go also has automatic variable brightness to provide the optimal picture in every situation.
Performance & Battery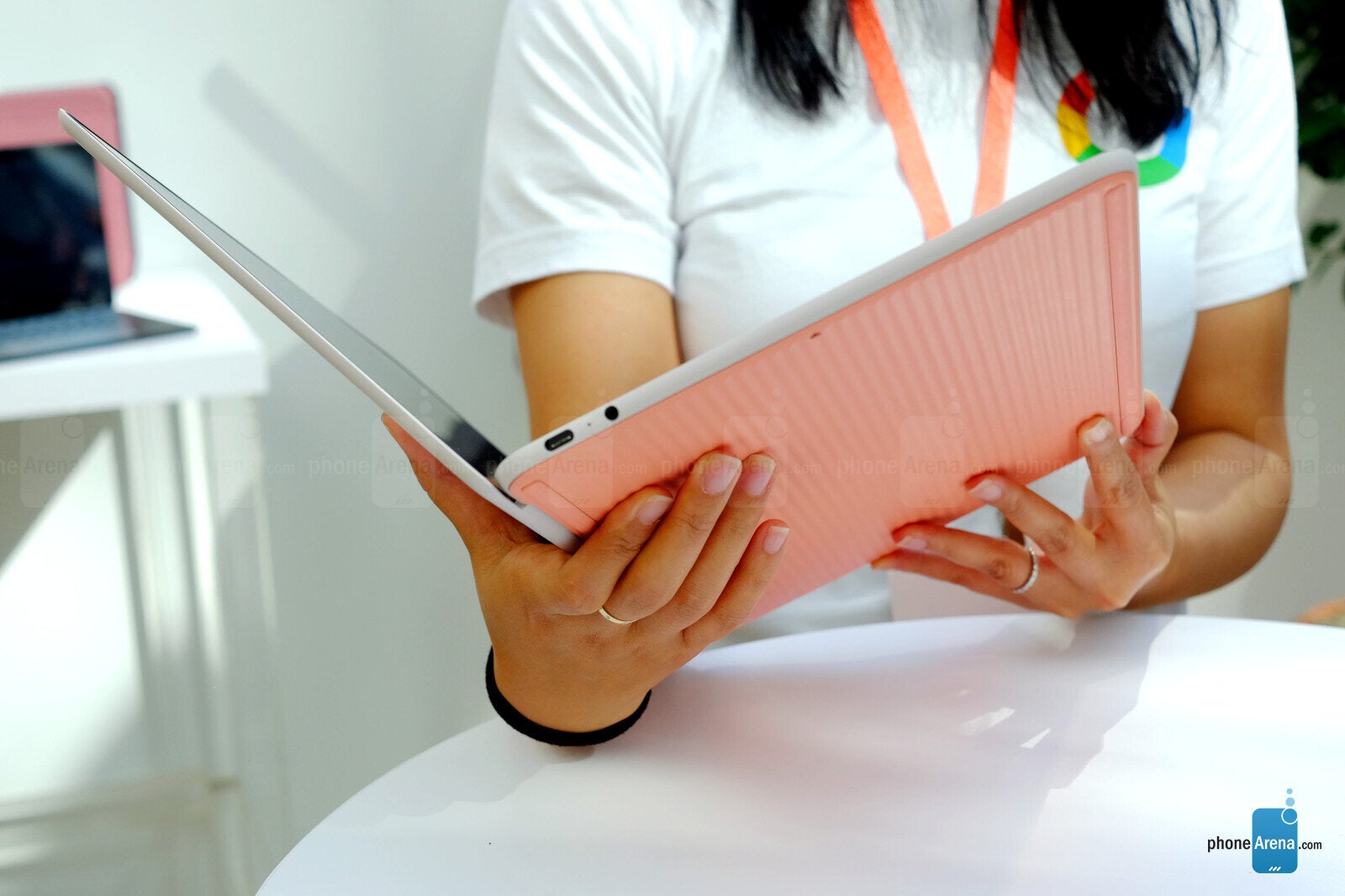 The Pixelbook Go comes in four variants that have either an m3, i5, or i7 processor, as well as an SSD with 64, 128, or 256GB. The cheaper two variants have 8GB of RAM, while the other two have 16GB. Only the most expensive variant has the 4K display.
From what I could see, the i5 laptop I used felt plenty zippy, though perhaps slightly slower to launch apps compared to my i7 Pixelbook. In any case, Chrome OS's efficient nature should offer fast performance.
The reps would not tell me the battery capacity in milliamp-hours, but the battery is said to be 15% larger than the Pixelbook's, offering 12 hours of mixed usage. In addition, there is quick-charging present, which is said to offer 2 hours of usage from just 20 minutes of charging.
Price
The cheaper two variants in Jet Black are available for pre-order now at $650 and $850. The Not Pink edition and more powerful options are said to be available soon. The Pixelbook Go should start shipping by November.