Google's Daydream VR platform is probably dead as another streaming service drops support
5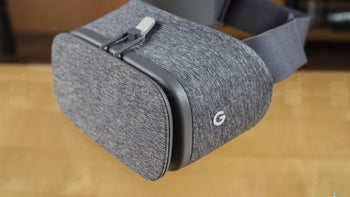 The
Daydream VR
platform doesn't seem to be as popular as Google expected. The Mountain View company has acknowledged the problem and has started to redirect resources to other projects. After shutting down the Play Movies and TV app a few months ago, Daydream VR platform is losing more content providers.
Variety
reports Hulu confirmed it has removed Daydream support from its Android app in recent weeks, so if you're wondering why you can access Daydream VR content any longer, that's the reason.
There's a workaround that will allow Daydream VR users to continue to watch Hulu content, but that requires them to downgrade to the previous version of the Android app if they've already updated to the latest iteration.
The VR experience with Google Daydream is no longer supported for Android mobile devices running version 3.55 or newer of the Hulu app. That said, it is still available on Daydream-capable Android devices running version 3.54.1 or older of the Hulu app.
One of Google's original partners for Daydream VR, Hulu still offers VR content on other headsets like Oculus Go,
Samsung Gear VR
, Oculus Rift, and PlayStation VR. It's also worth mentioning that Hulu is the second major video streaming service that drops support for Daydream VR after HBO Now and HBO Go VR.