The Google Pixel 4 and 4 XL are now official: 90Hz, face unlock, and killer cameras
55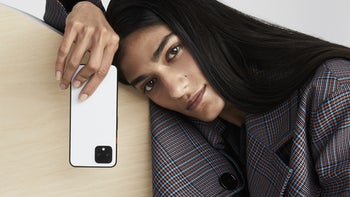 Earlier this year, we were very quick to proclaim the Pixel 3a as one of the most leaked devices in recent history, but little did we know that just a few months later yet another Google smartphone will receive the same accolades. That's right, the Google Pixel 4 and Pixel 4 XL were the industry's worst kept secret in the past few months, with leaks and rumors all boiling to a rather anticlimactic official announcement, which just took place!
Design & Display
Unlike most contemporary flagship phones, the Pixel 4 series don't feature any groundbreaking design elements; actually, some might even say they look quite dated from a purely design perspective, and they'd have a point. There's a thick top bezel that's creating a rather asymmetric, top-heavy look for the new Google flagships, but its existence could be justified by the large array of sensors that are housed underneath. The bump housing the two cameras at the rear is not only quite large, but also bears a heavy resemblance to the camera bump of the new iPhone 11 Pro and Pro Max.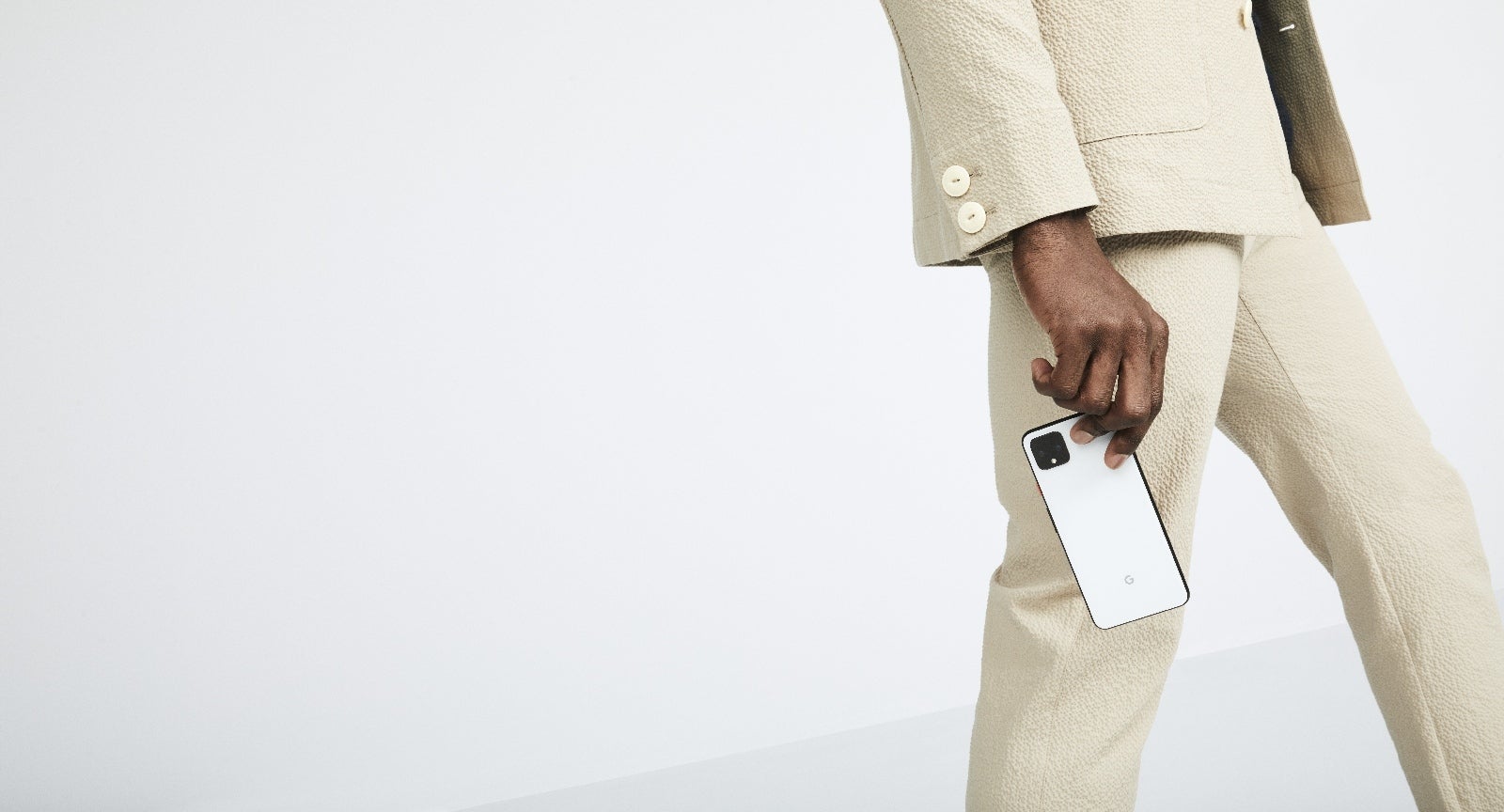 Material-wise, the Pixel 4 series features an aluminum frame complemented by a matted glass at the rear. Gone are last year's playful dual-tone designs that mixed glossy with matted glass, but we can't really say that the Pixel 4 has gone boring - the new Oh So Orange color version breathes some fresh air in the design department. Aside from this new color, the Pixels are also available in the timeless Just Black and Clearly White color options.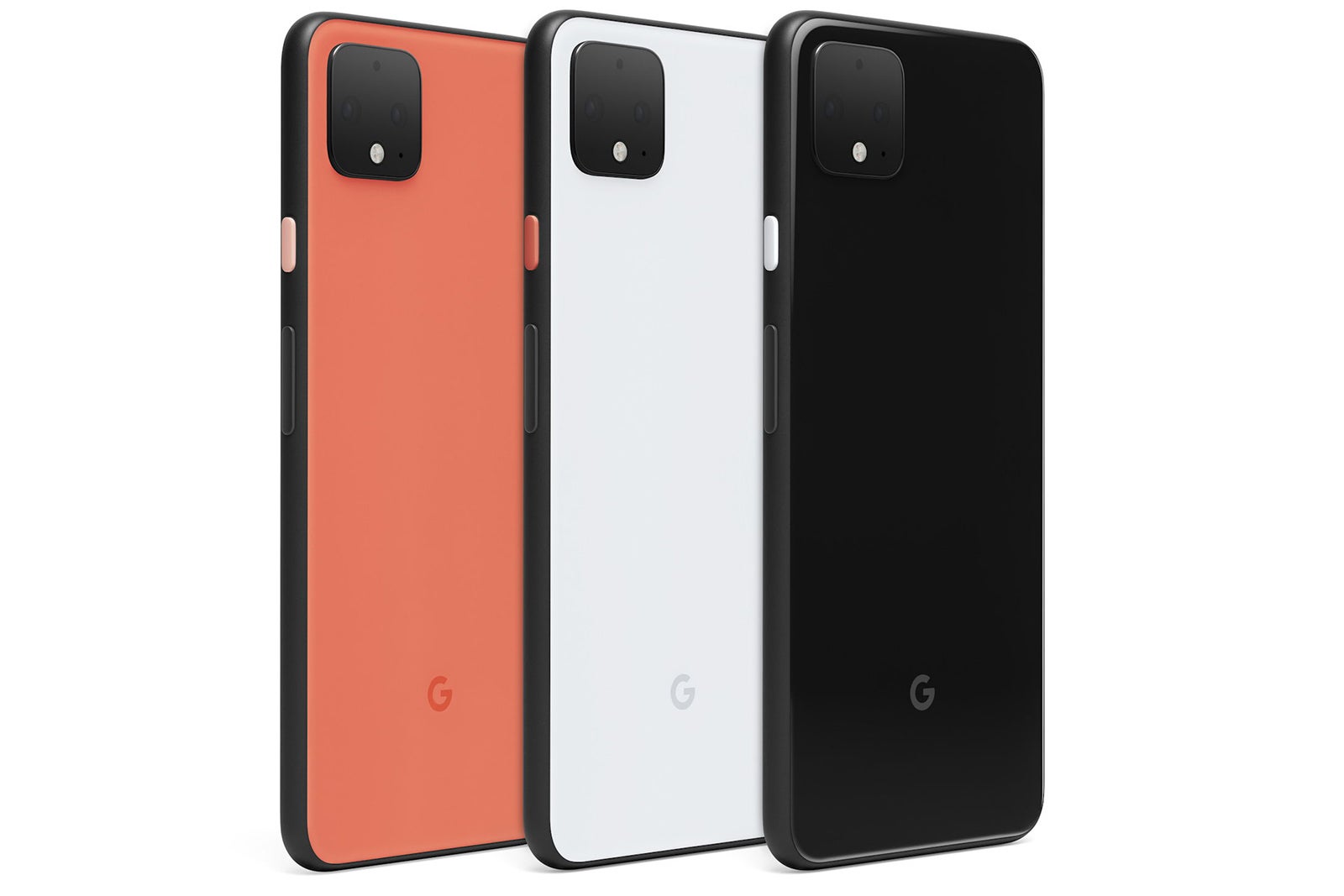 There's no fingerprint scanner on the Pixel 4; instead, users will have to rely on the more convenient 3D face unlock (more on that later). The phones themselves are IP68 water-resistant and have those coveted dual stereo speakers.
The smaller Pixel 4 comes in with a 5.7-inch, 19:9 OLED display with an FHD+ resolution that works out a pixel density of 444ppi. Meanwhile, the larger Pixel 4 XL has a 6.3-inch QHD+ OLED display that has a very high pixel density of 533ppi. However, the most intriguing feature of the display is the smooth 90Hz refresh rate, which we've already seen on devices like the OnePlus 7 and 7T series.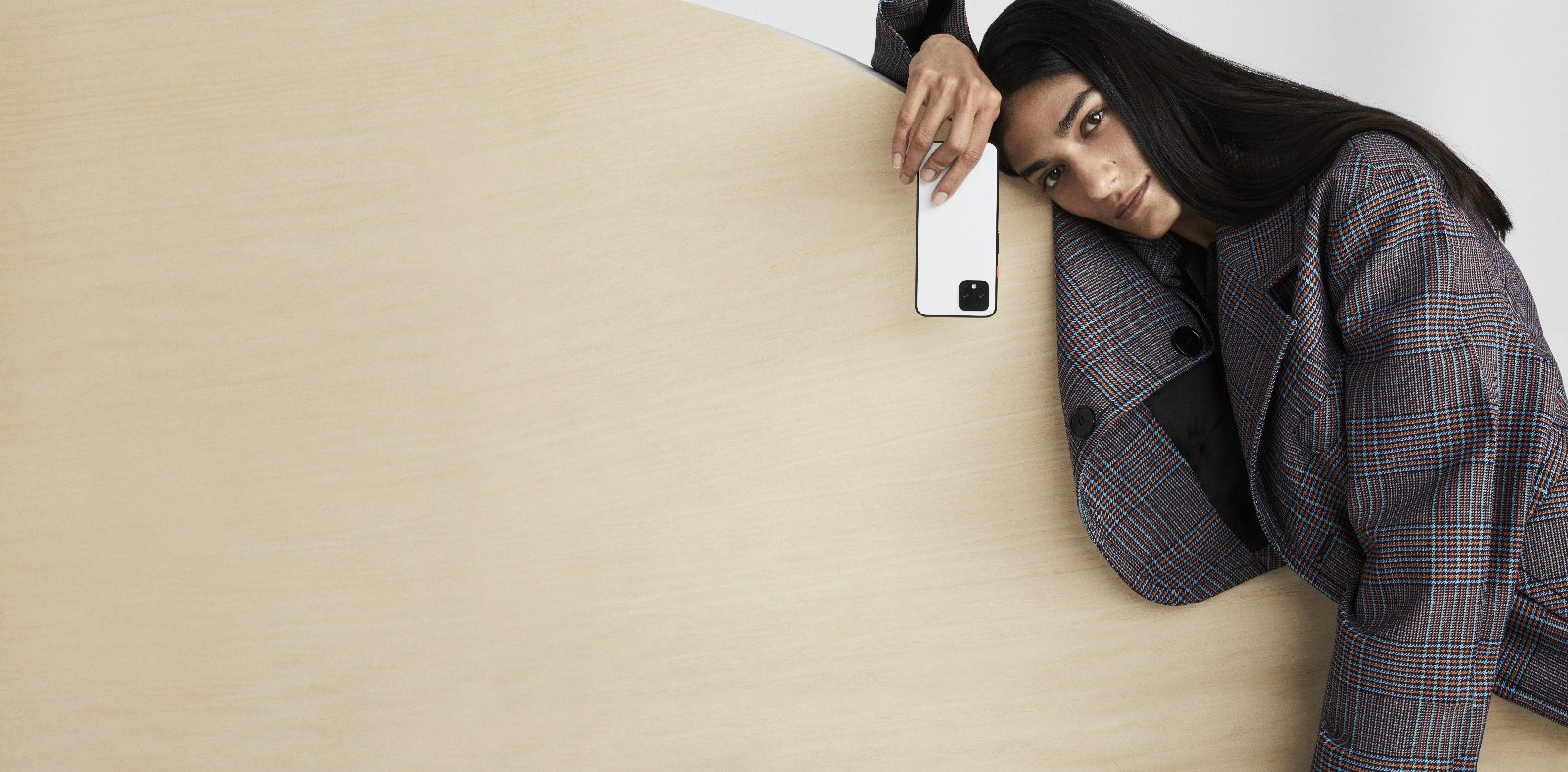 Motion Sense
The big new thing with the Pixel 4 series is the Motion Sense user interface, which allows you to control various aspects of your phone and most apps with the help of gestures that you conjure in thin air. Thanks to the so-called "Soli" radar in the gargantuan top bezel, interacting with you phone is as simple as waving at it, and it can reportedly "track sub-millimeter motion at high speeds with great accuracy." Yes, it also works in extreme low-light scenarios as it relies on reflecting electromagnetic waves. Google says that gestures "come more natural than pushing against a piece of glass," yet so far the technology for their recognition on a phone has been imperfect as it relied on camera sensors. Motion Sense even works with the screen off. Thanks to the Motion Sense feature, you can easily skip songs, silence alarms, lower your phone's volume or silence it altogether.






Camera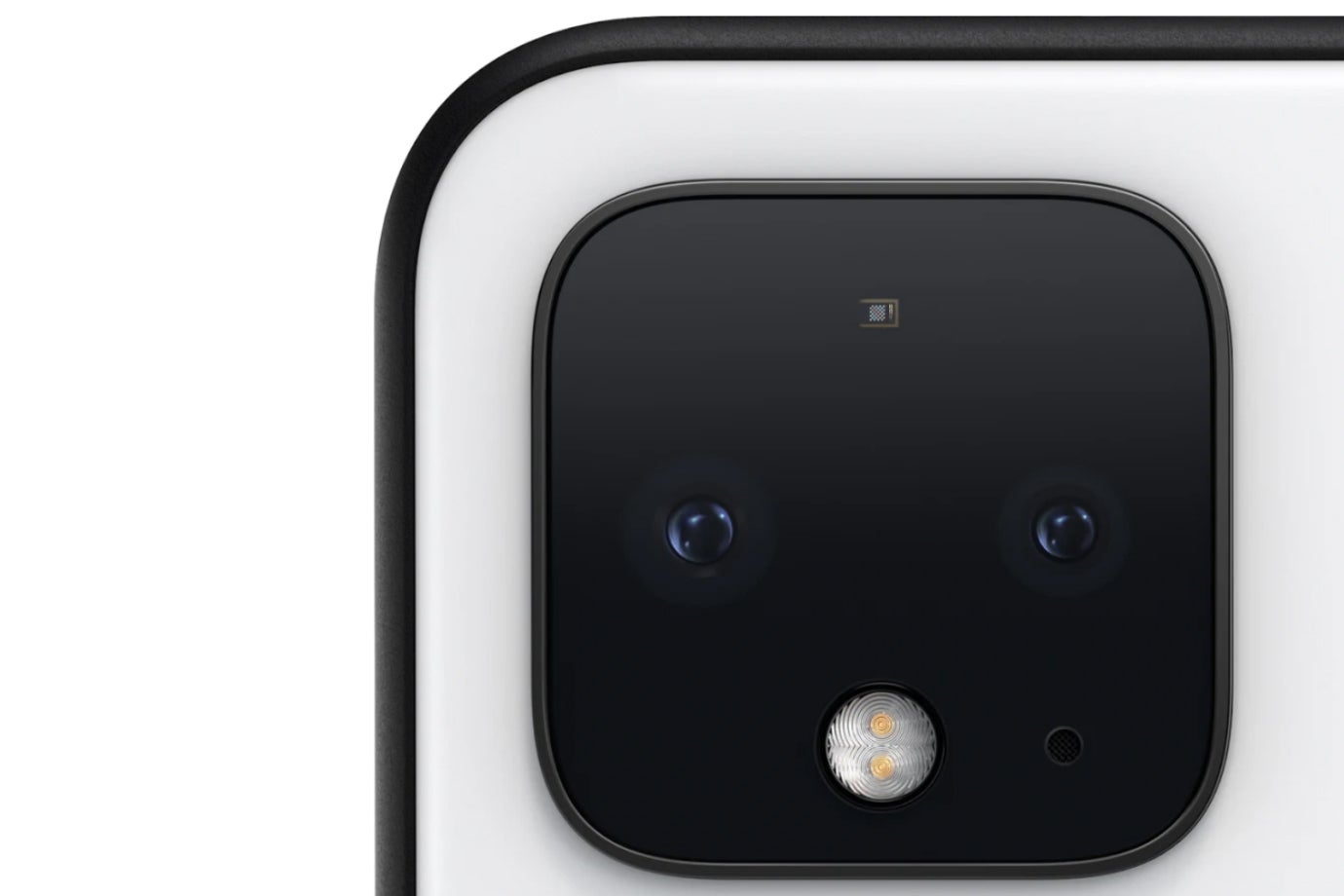 Let's face it, the strongest suit of Pixel phones has always been their great performance and image quality. Chances are that the Pixel 4 series will perform marvelously as well. Unlike all previous Pixel generations, the Pixel 4 series comes along with two cameras at the rear - a regular one and a telephoto one. No fancy-schmancy ultra wide-angles here - probably next year, Google?
The Pixel 4 and 4 XL come along with a 12.2MP main F1.7 camera with and a 16MP F2.4 telephoto camera. Both sensors are equipped with optical and electronic stabilization as well as Dual Pixel phase detection autofocus. Super-res zoom works in tandem with the telephoto camera and lets you zoom further without detail loss. Fan-favorite Night Mode is back on steroids and will now even allow for some entry-level astrophotography.
Software is once again at the heart of the Pixels camera performance. Thanks to machine learning, you'll get a preview of what your HDR+ image will look like even before you take the shot. With Pixel 4, you can fine-tune the brightness and amount of detail in the shadows, helping with difficult shots like sunset portraits.
The portrait mode of the camera will surely benefit from the inclusion of the telephoto camera for a greater depth separation. Machine learning is once again at the heart of this feature, allowing you to use the portrait mode with larger objects.
Performance
The Google Pixel 4 and 4 XL are powered by the Snapdragon 855 chipset and also come with 6GB of RAM. That's way better than last year's Pixel 3, which was carrying just 4GB of RAM on deck. Battery-wise, the smaller Pixel 4 comes along with a measly 2,800mAh, which is quite a modest battery size for 2019's standards. Meanwhile, the large Pixel 4 XL comes with the much more bearable 3,700mAh battery. On the topic of batteries, both devices support 18W fast charging - great! Wireless charging is supported as well.
Interface & features
No surprises here - the new Pixels come with Android 10 right out of the box. We've covered this one enough already (you can check it out right here), but the gist of it is that it brings a long-awaited dark mode, more parental controls and digital wellbeing monitoring, as well as a Google Assistant on steroids. The Assistant is now capable to effortlessly jump from task to task without any hesitation and without needing an active Internet connection. The Google Assistant now also scores a live transcription feature that lets you create quick voice notes and memos on the go.

Another intriguing new feature is the 3D Face Unlock, which would work similarly to Apple's Face ID. Thanks to the radar on deck, the phone is authenticating your face even before you unlock the device. This makes it wicked fast and very secure.



Price and release date
So, the most important question - how much does it cost, and when will it be available? First of all, the new Pixels will be available on all major US carriers and will be launched October 24. Here's a table with all the pricing details:



| | Google Pixel 4 64GB/128GB | Google Pixel 4 XL 64GB/128GB | Release date |
| --- | --- | --- | --- |
| Verizon | $799/$899 | $899/$999 | October 24 |
| Unlocked | $799/$899 | $899/$999 | October 24 |
| Project Fi | $799/$899 | $899/$999 | October 24 |
Recommended Stories