Probably the best Google Pixel 4 Black Friday deal is already here
We may earn a commission if you make a purchase from the links on this page.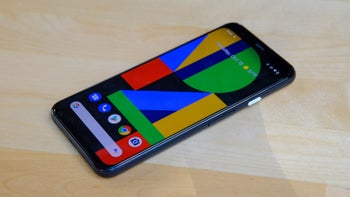 With the
5G-enabled Pixel 4a prematurely discontinued
before the 5a 5G was even unveiled and the latter mid-ranger priced at $449, hardcore
Google
fans looking to spend less than that on a new stock Android-running phone this holiday season seem to be essentially out of luck.
Technically, there's also the 4G LTE-only
Pixel 4a
to consider, but that Snapdragon 730-powered 5.8-inch model is starting to feel pretty much as hard to come by as its 5G-capable 6.2-inch cousin.
The same typically goes for the high-end 5.7-inch Pixel 4 from 2019, but following a random
great Woot deal a couple of weeks back
, Newegg is today holding a similarly unexpected and even greater pre-Black Friday sale.
If you hurry, you can get an unlocked Google Pixel 4 in a "Just Black" color at a lower than ever price of $299.99 with 64 gigs of internal storage space and a solid 6GB RAM count.
Obviously, you're looking at brand-new, unused, unopened, and undamaged units here, fully compatible with AT&T, T-Mobile, and Verizon's 4G LTE networks and covered by a Black Friday Price Protection program that basically guarantees you'll be making the best possible deal of the discount season.
Due to its advanced age, the Pixel 4 is naturally no longer one of the very
best Android phones
money can buy. But with a still-powerful Snapdragon 855 processor under its hood, as well as a reasonably smooth and sharp 90Hz P-OLED display, extremely capable dual rear-facing camera system, and a decidedly premium design, this "pure Google" soldier can definitely give the
best sub-$400 phones
out there a run for their money.
Originally priced at $799, the Pixel 4 is currently listed as marked down from a curious tag of $393.99, arguably shining brightest in the software support department by running Android 12 and promising to move up to Android 13 at the exact same time as the Pixel 6 duo next year.