Is Apple's iPad lineup getting too confusing for its own good?
11
This article may contain personal views and opinion from the author.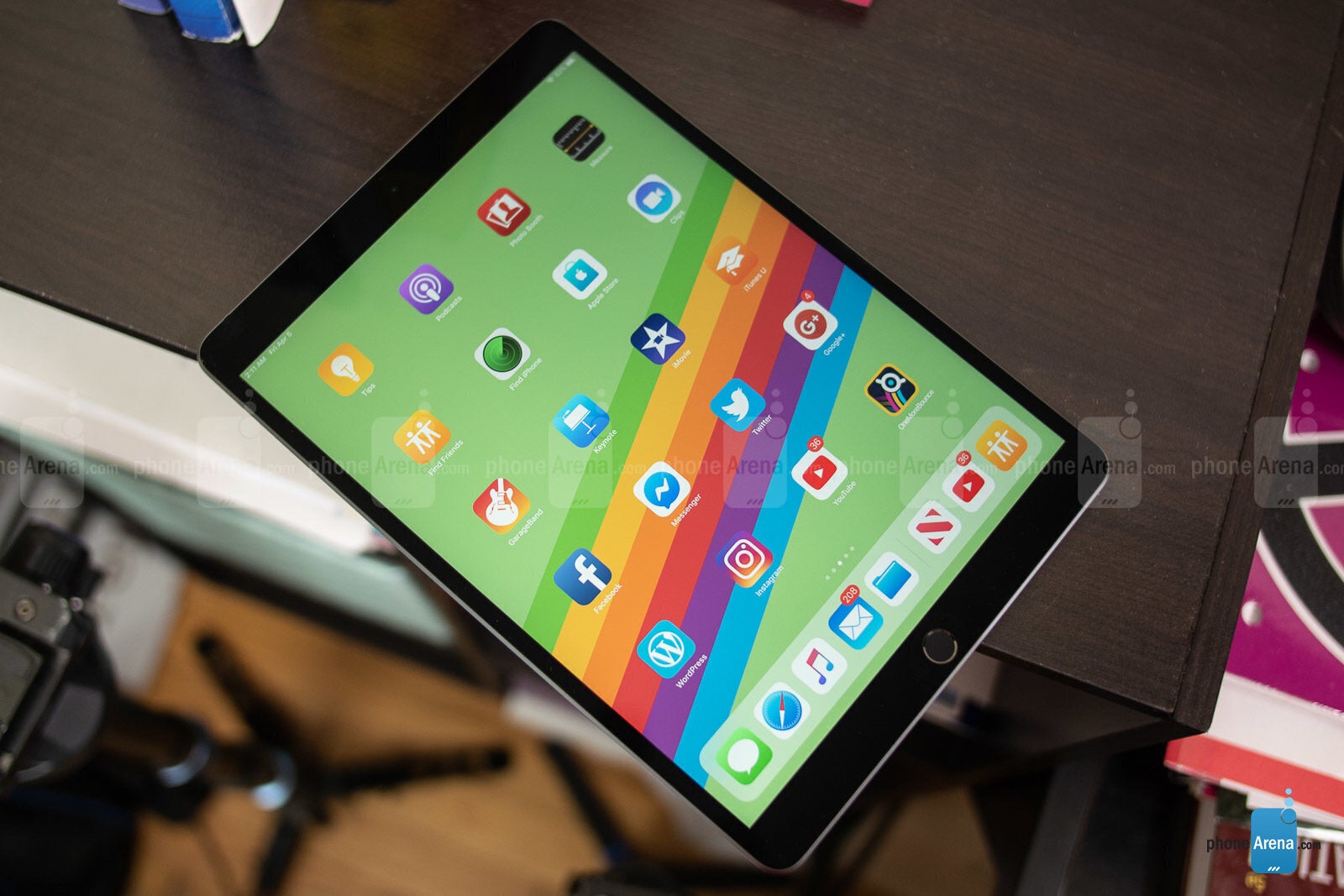 iPad Air (2019)
But that doesn't mean things have been all quiet on the iPad release front in 2019. Quite on the contrary, as Apple decided to
revive both the Air
and
Mini lineups
back in March, followed by an obligatory
refresh of the "regular" iPad
just last month. For those trying to keep score at home, that brings the latter variant to its seventh generation, the iPad Air to its third edition (and first since 2014), while the iPad mini (2019) is the fifth of its diminutive kind, following in the footsteps of a 7.9-incher launched way back in 2015.
Diversity is the name of the game

Until not that long ago, Google and a large number of its hardware-making partners basically made product diversity the Android ecosystem mantra. All of a sudden, Apple is trying to capitalize on similar diversity-focused plays in both the smartphone and tablet landscape. But while you can definitely argue that each of the six main iPhone variants directly available from their manufacturer covers a specific market segment, it's hard to identify a clear purpose and a specific audience for each of the five iPads officially up for grabs today.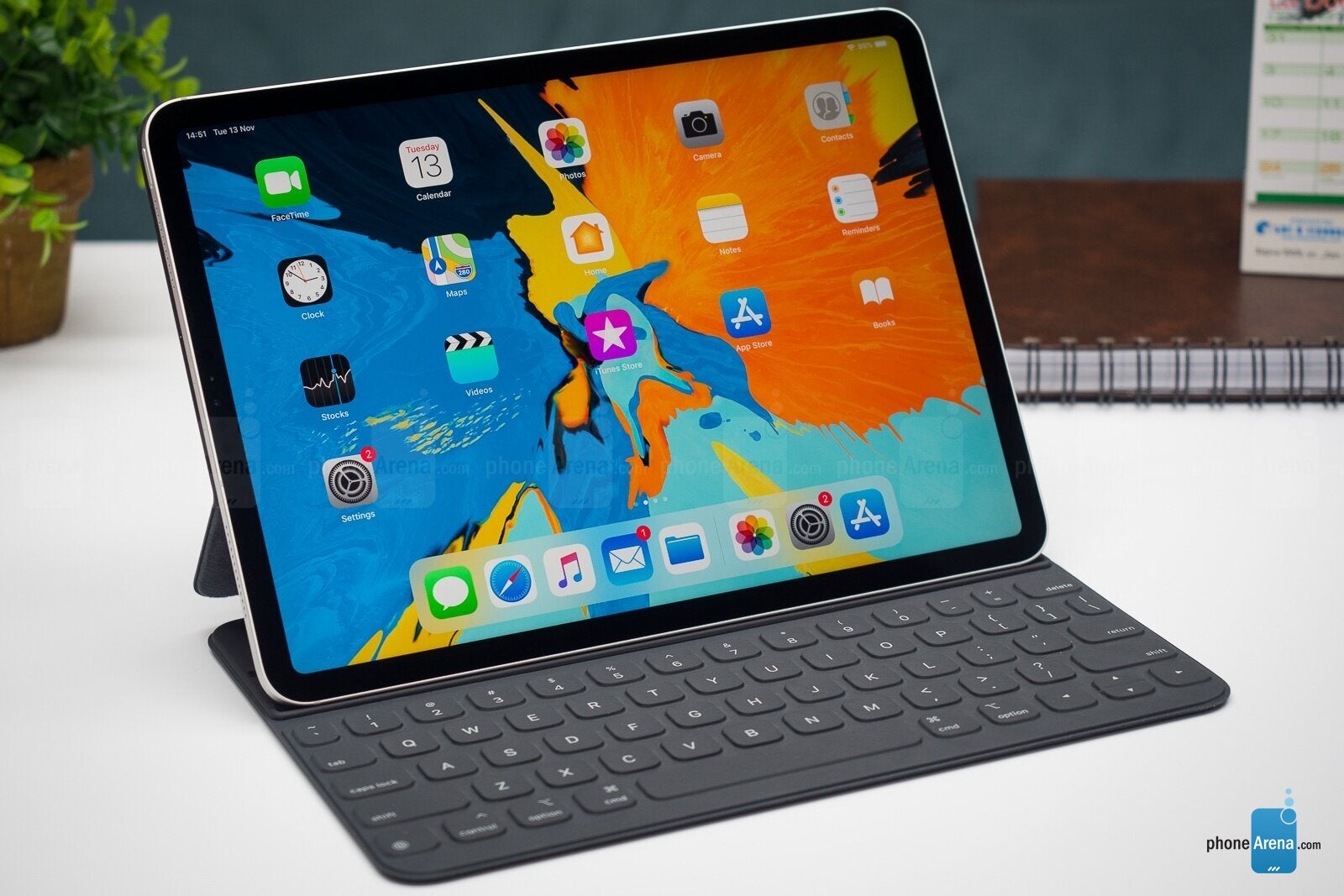 11-inch iPad Pro
2018's 11
and
12.9-inch iPad Pros
aim to serve the needs of, well, pros with state-of-the-art hardware and a (slowly) growing set of multitasking, productivity, and creativity tools. The reborn
iPad mini
is obviously for fans of compact slates delivering a little more raw power than your typical budget-friendly 7 or 8-inch Android. But the 10.2-inch iPad and 10.5-inch iPad Air make the entire portfolio feel unnecessarily convoluted and bloated.
It's not even about the design similarities between the two. Or rather, not only about that. The main problem is the 10.2-incher doesn't feel like a compelling purchase for, well, anyone. For one thing, it's not affordable enough, at $329 and up. Certainly not with Black Friday deals right around the corner, not to mention the vastly superior iPad Air (2019) has already been
substantially discounted
a couple of times, both
by itself
and
alongside a productivity-enhancing Smart Keyboard
.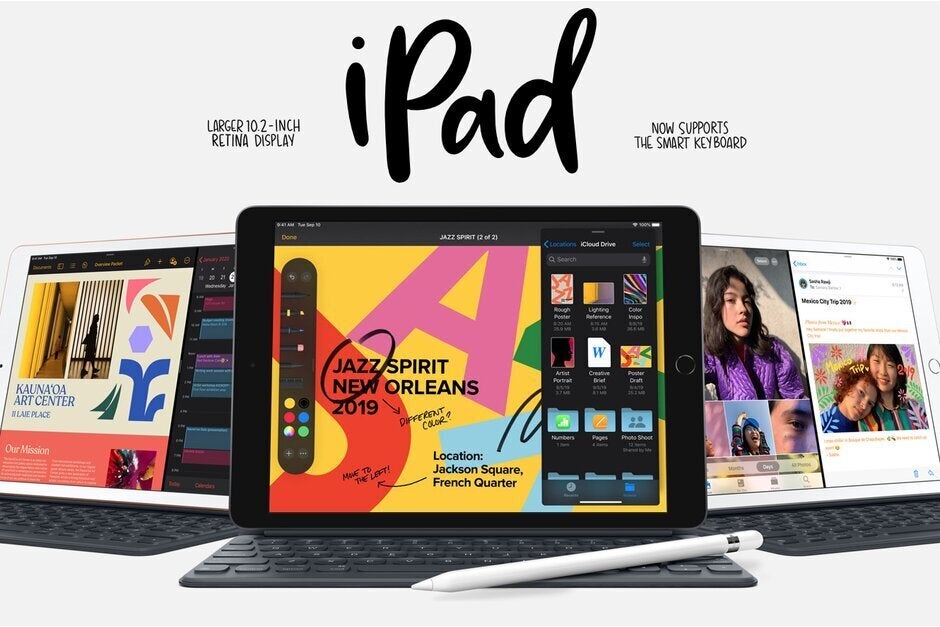 10.2-inch seventh-generation iPad
While we're on the subject, Smart Keyboard support doesn't make the iPad (7th Gen) a compelling purchase either when said accessory adds almost 50 percent to the slate's starting price. If the idea was to broaden the appeal of the iPad roster and draw in buyers on tight budgets, why not also release a lower-cost keyboard as well?
Most importantly, it's pretty much impossible for the "regular" new iPad to stand out between the A12-powered iPad mini and iPad Air with an A10 Fusion processor under the hood. That's a three year-old SoC found inside the iPhone 7 and 7 Plus, which may still feel fast enough for everyday tasks like web browsing, multimedia, and light multitasking or gaming, but it's arguably not what we'd call a future-proof chip.
Why are tablets not as popular as they once were?
Just because Apple comfortably dominates the global tablet landscape and there's no real threat in sight from the likes of Samsung or Huawei, that doesn't mean the company is free to experiment at will and stop innovating, instead throwing everything it already has against a wall in different combinations to see what sticks. Or rather, Apple can't do that and expect iPad sales to grow when virtually all other major industry players are seeing their numbers decline quarter after quarter and year after year.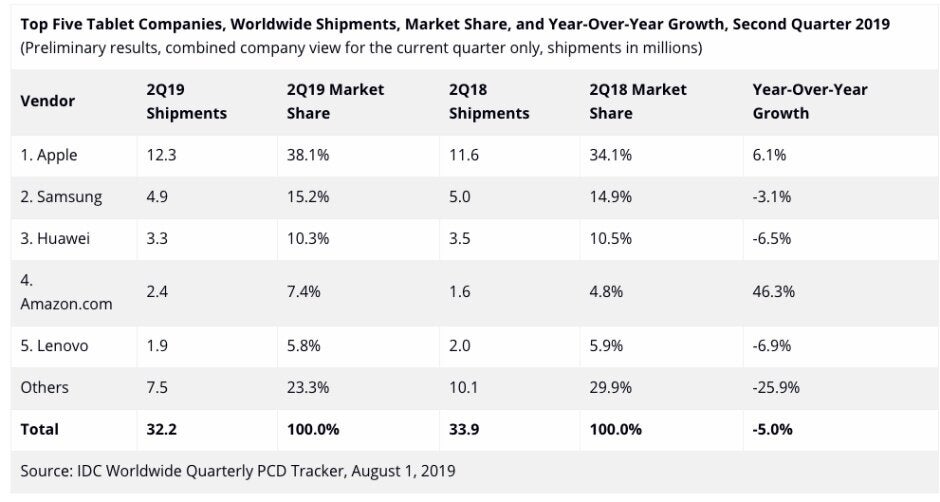 Apple managed to boost its iPad sales in Q2 2019, but the mid and long-term forecasts are not very positive
That brings us to the market's existential question right now, which Apple needs to answer before hoping to unlock the true potential of its confusing iPad lineup. One of the key reasons why the mainstream popularity of tablets has been steadily dropping in the last few years is definitely the rise of jumbo-sized phones. From that point of view, Apple has been smart to snub the 7-inch segment, which is pretty much on the brink of extinction.
But the relevance of the 7.9-inch iPad mini is threatened by handsets like the 6.8-inch
Galaxy Note 10+
, which is significantly smaller and easier to maneuver while also offering plenty of screen real estate for your binge-watching sessions.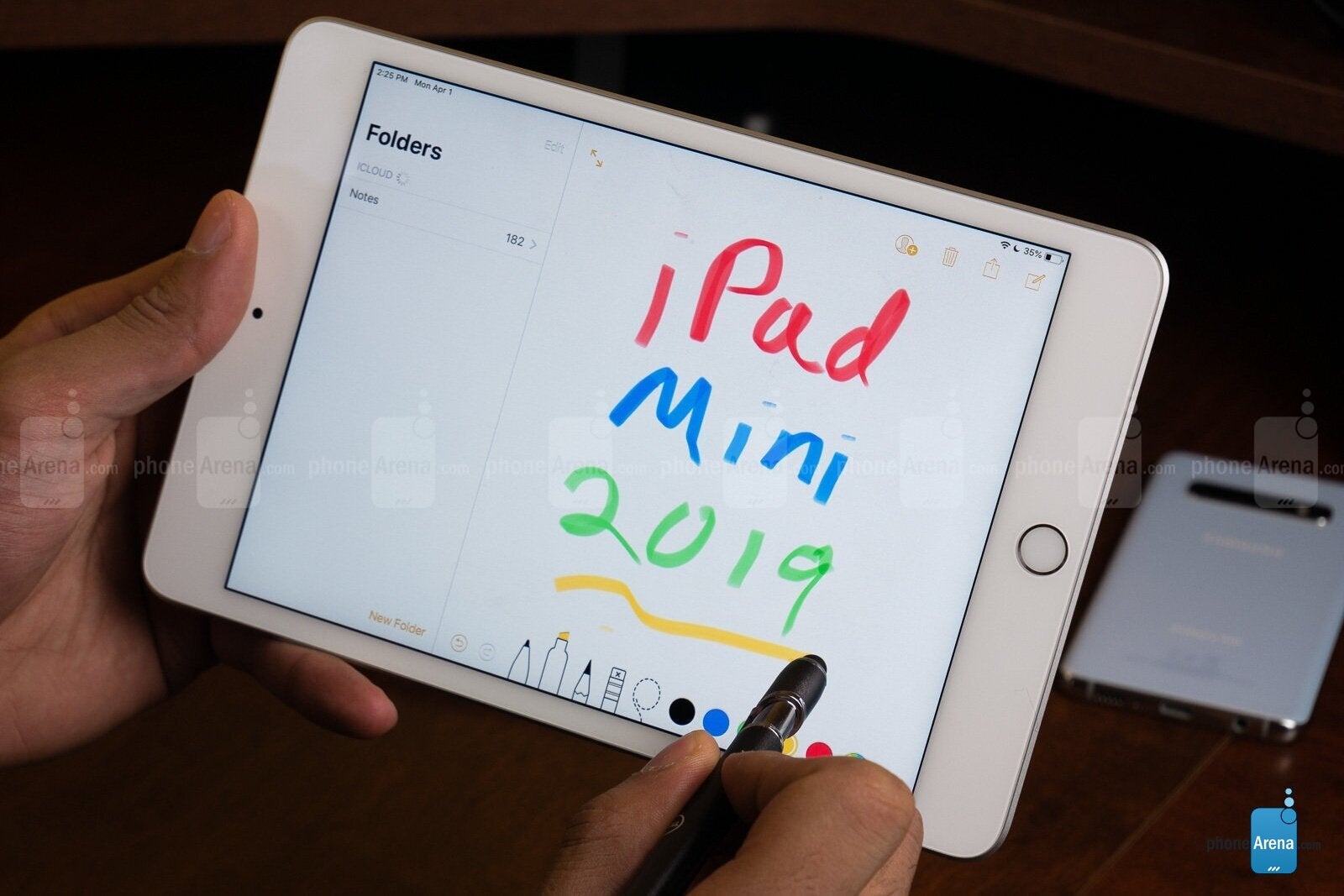 2019-released iPad mini
A broader cause for the continuous decline in sales might be the lack of a compelling use case as conventional tablets still seem to be aimlessly searching for a purpose.
According to the latest market forecast
, Microsoft is the only major vendor looking at a potential boost in shipment numbers in the near future. That's probably because the Surface lineup is much less crowded and easier to grasp (
unfinished prototypes
aside), while focusing on doing one important thing - replacing your laptop.
Apple's iPad Pro could certainly do that as well... one day, but the company has to put more resources into making
iPadOS
a serious productivity contender for Windows and less effort into overcrowding a market that needs to breathe. Instead of releasing so many derivative devices, why not focus on the iPad Pro family and just one separate model with a smaller screen (bigger than 7.9 inches, though) and a lower price point in 2020 and beyond?