iPadOS: the iPad is a big boy now, so it gets its own operating system!
32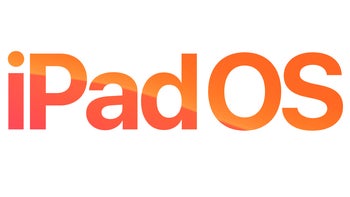 Apple's iPad is hands down the most popular tablet out there. And there's good reason for this — the tablet runs a redesigned version of iOS and only plays apps that were specifically made for the iPad. To top it off, Apple has been developing an iPad Pro line over the past 4 years, with overkill size and overkill performance.
But while the iPads were becoming real beasts on the hardware end, they were consistently held back by the iOS operating system and its nature of being a mobile-oriented platform. Which is why Apple found the need for the iPad to branch out on its own path — now, it'll run its own iPadOS!
What's different?
At its core, iPadOS is still very much the good old iOS that we've known for years. But it now has more features, gestures, and an extended file system. Not to mention, a feature we have longed for ever since the first 12.9-inch iPad Pro was announced:
A redesigned homescreen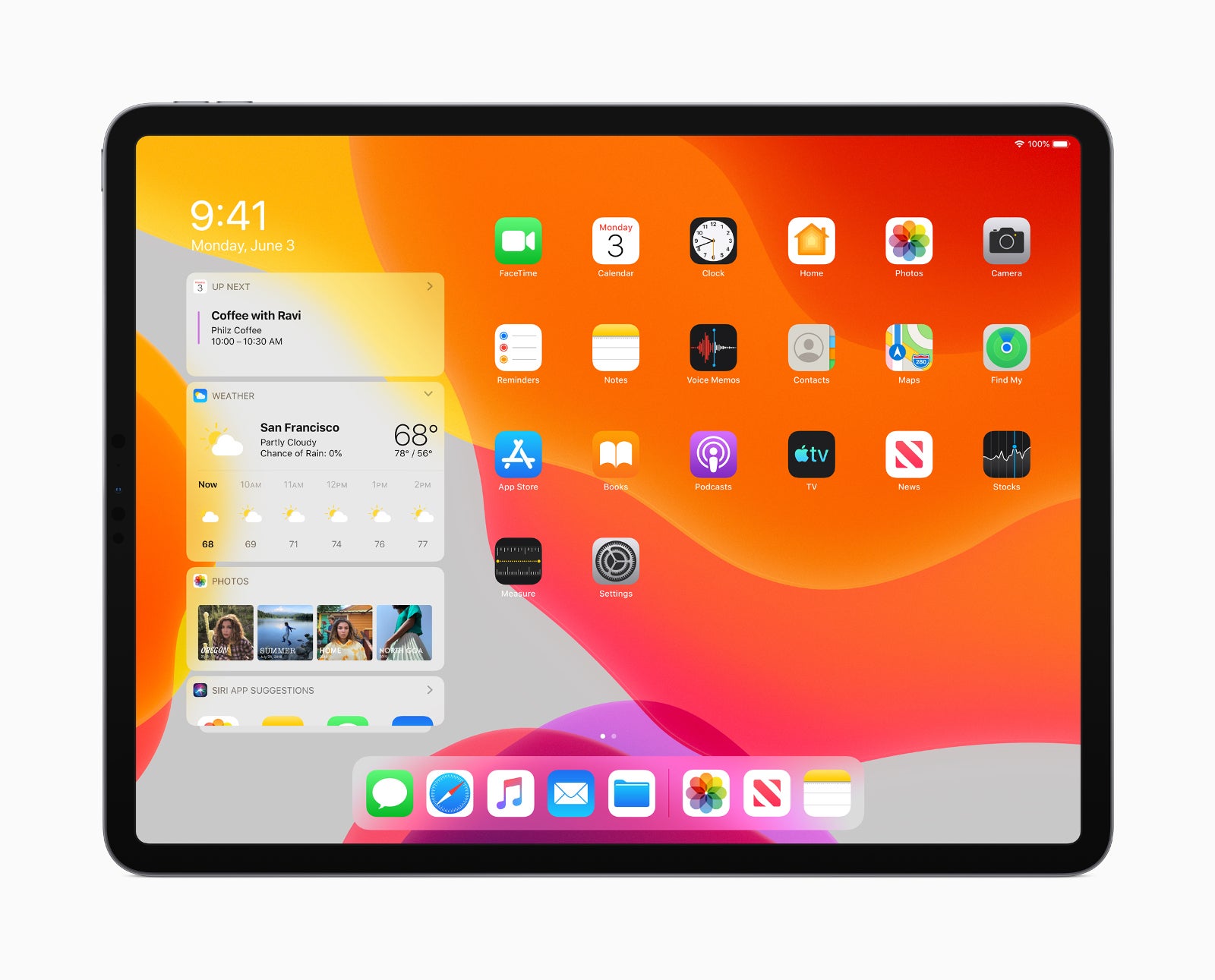 iPadOS can finally fit more apps on a single homescreen page. Large-screened iPads will definitely benefit from this since their homescreens had more gaps than app icons before... not an optimal look. Additionally, you will now be able to pin your favorite widgets straight on the homescreen!
Multitasking improvements
Split View and Slide Over were OK for multitasking on an iPad, but nothing phenomenal. You were still stuck with two pre-set apps on your screen and you needed to do a bit too many gestures to switch to a new app and back again. Now, both Slide Over and Split View have been improved.
Firstly, Slide Over will now work like a mini iPhone display on top of your main app. What we mean is that you will be able to switch the Slide Over app by just swiping over the bottom of its small screen. Or, if you swipe up on the Slide Over app, you will get a Recent Apps cartwheel, which will let you open another app in Slide Over mode.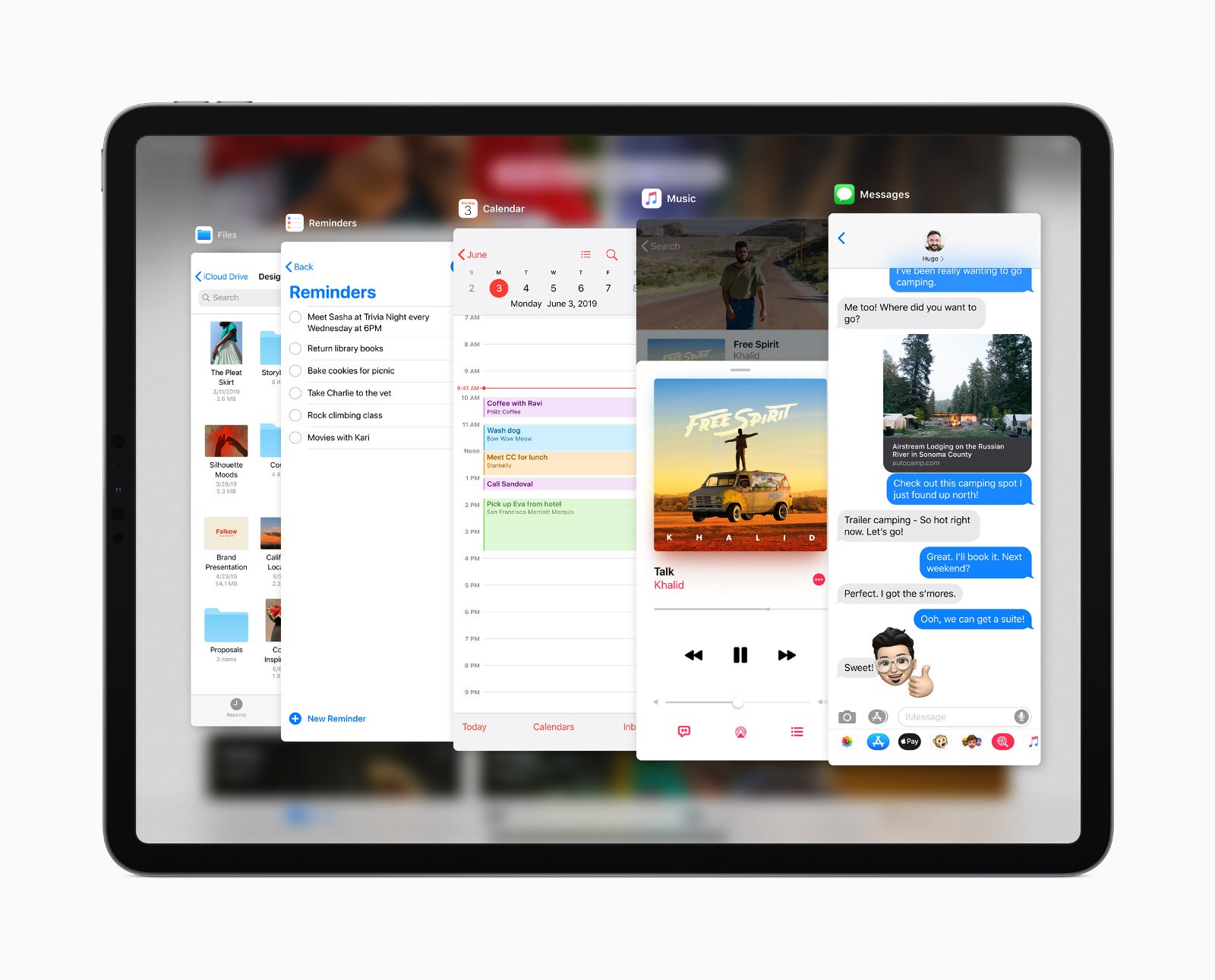 Split View now allows you to open content from the same app in the two halves of the screen. Meaning, you can have two notes from the Notes app running parallel to each other. Or two documents in a PDF viewer of your choice. To top it off, if you need to go Home or switch to another app, your Split View setup will be memorized by iPadOS. Just open Recent Apps and you will be able to choose that exact Split View screen to return to!
Text editing and input
Text editing on iOS has been OK for a while... we'd say Apple mostly nailed it. However, with iPadOS, we get more improvements in this field.
For one, highlighting text now is done by just dragging over it. No tap and hold, no awkwardly trying to mark a word and extend the selection from there — just tap one end of the paragraph and scroll all the way to wherever you wish.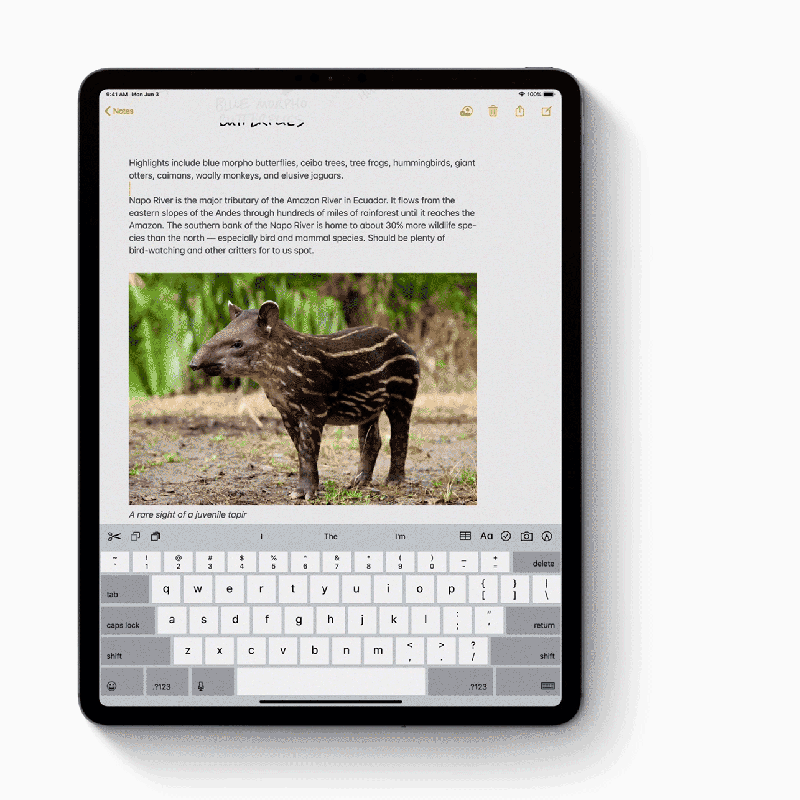 Then, copy and cut are done just by 3-finger pinching on the screen (one pinch for copy, two pinches for cut). A 3-finger spread gesture will paste that text wherever you wish.
There's also a new gesture for "undo" and "redo" — a three finger swipe left or right, respectively.
Last but not least, you can now shrink the keyboard to an iPhone-sized one. Combine that with the new swipe typing input, which is finally coming to the Apple keyboard, and you can easily one-hand type on an iPad now.
The Apple Pencil gets more responsive
The Apple Pencil was already very accurate and sensitive. But, with iPadOS, it'll feel even more so as Apple has managed to reduce its response from 20 ms to the mind-bogglingly fast 9 ms!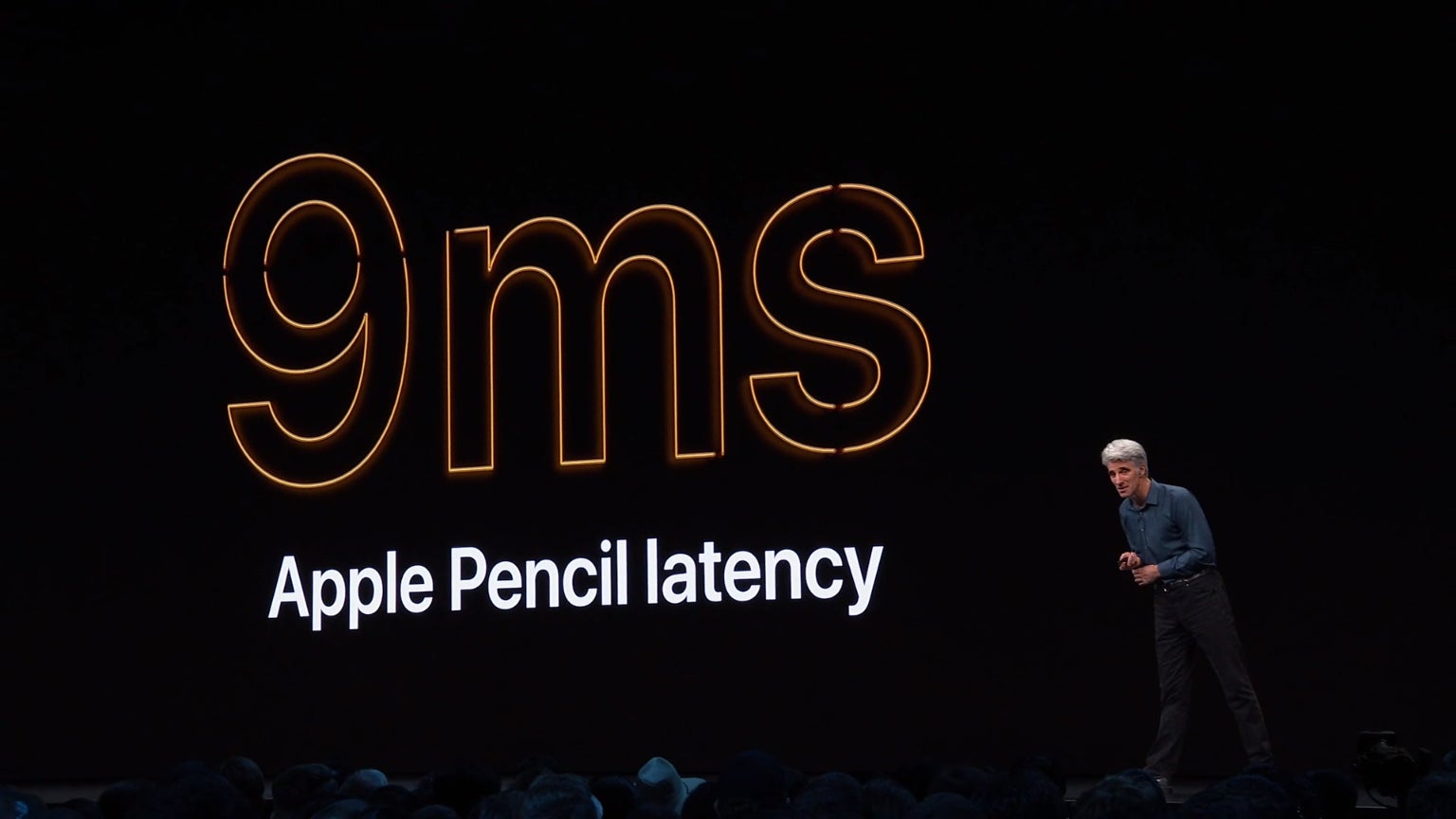 Additionally, it will now be super-easy to use Pencil to markup different pages. All you need to do is to drag from a corner of the display and you will instantly be in markup mode. Now, this mode will not act like a snapshot, but it'll let you scroll around as you choose which parts of the content you want to actually... mark up.
A file system? Say it ain't so!
The Files app gets yet another upgrade with iPadOS. This time around, we get deep browsing information and it kind of looks more like the Finder on an actual Mac than the mobile Files app that it started as.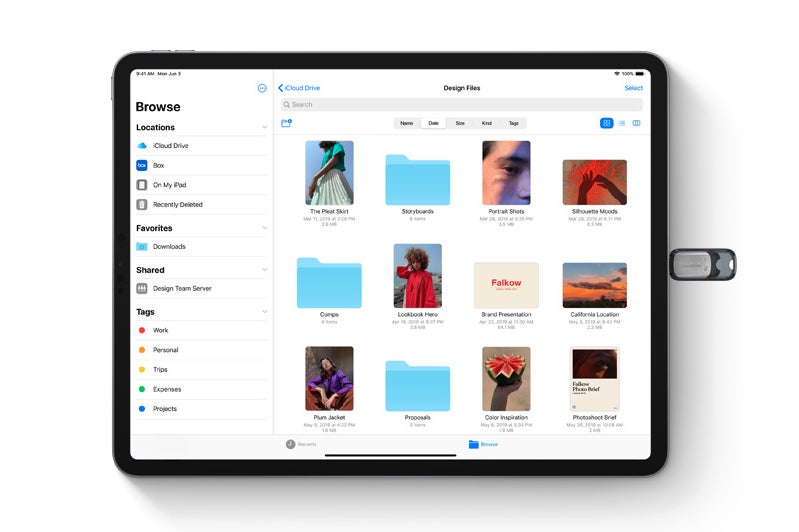 But that's barely scratching the surface! Files will now support iCloud folder sharing for teams as well as logging into SMB file servers. And... take a deep breath — it will support USB flash drives and microSD readers!
Mobile or desktop? Desktop, please!
We live in a modern world with adaptive web pages where sites try to detect the type of device you are browsing from and serve you their content in an appropriate arrangement. Mobile devices get "mobile sites", while PCs get the "desktop version" with a lot more horizontal content for easier viewing.
Sometimes, said websites are weird when it comes to displaying on the iPad. After all, those huge 4:3, 11- and 13-inch screens are perfectly good for viewing desktop content, right? That's why, Safari on iPadOS will, from now on, only request the desktop experience.
Also, Safari on iPadOS will have its own Download manager, just like a regular desktop browser!
Second screen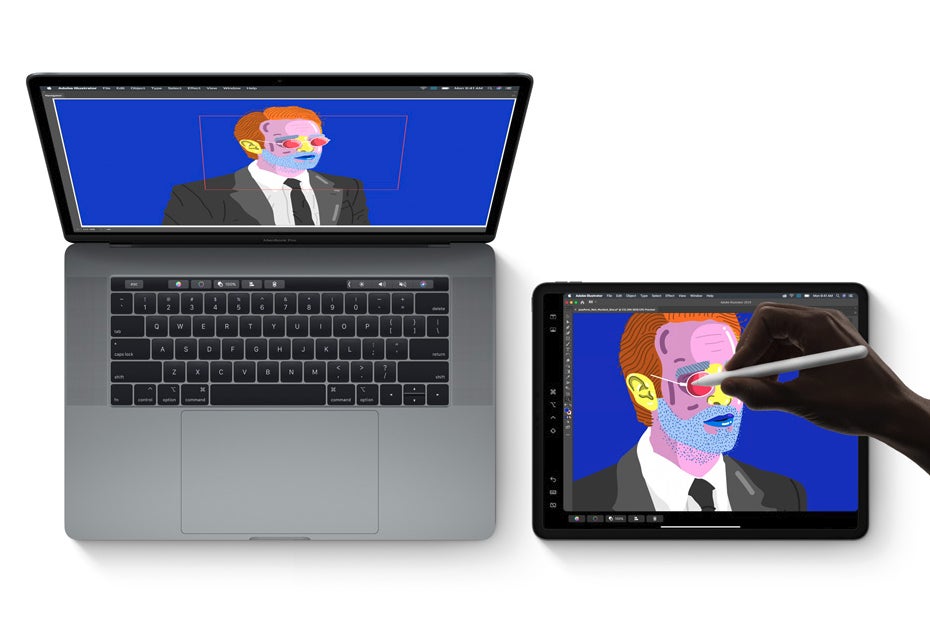 A new feature of iPadOS and macOS Catalina — you will be able to use your tablet as a second screen to your Mac laptop or desktop PC. It can be used as an extension of the display area or as a drawing tablet for precise control.
All the new stuff from iOS 13
All the tiny extras from iOS 13 are making it to iPadOS, too! This includes Dark Mode, the updated photo and video editing suite, the slightly improved Photos app, Voice Control, upgraded Notes and Reminders apps, and other tiny tidbits we are sure to check out when the first Public Beta becomes available!


Release date? Which iPads will support iPadOS?

As with other major OS releases from Apple, we expect iPadOS to land this coming Fall. It will be available on all slates, starting with the iPad Air 2 and later. Also, we might be getting the first public beta in July!